Brett Whiteley
Art on this Day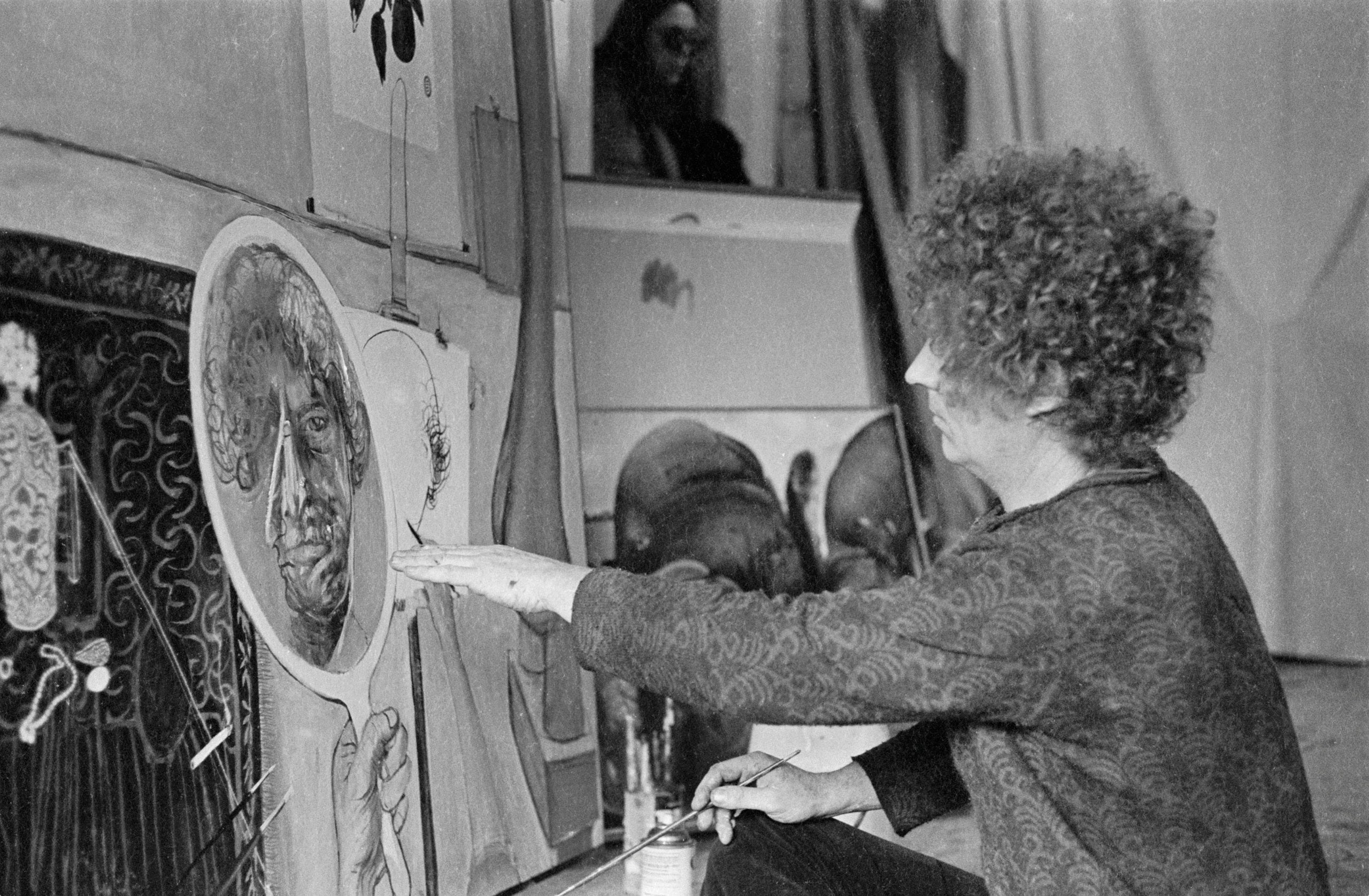 Brett Whiteley, one of Australia's most celebrated and awarded artists, was born on this day in 1939.
Whiteley came to this world in Sydney and grew up in Longueville. He began painting and drawing at a very early age and, by the age of seven, he had won his first art competition. In 1956, after attending a boarding school in Bathurst, he came back to Sydney where he was employed as a commercial artist by the Lintas Advertising Agency. Whiteley managed to continue pursuing his career while attending evening life-drawing classes at the Julian Ashton Art School and painting the New South Wales country towns of Bathurst, Hill End and Sofala on the weekends (producing works such as Sofala 1958). In 1960, aged 21, Whiteley left Australia after receiving a Travelling Art Scholarship, which enabled him to settle in London and exhibit his works at prominent galleries such as Marlborough and Whitechapel Gallery. Pieces created during these years - several different series exploring abstract forms: bathing, the zoo and the Christies - reflected a discernible impact of the modernist British art of the sixtie. He remained in Europe for the next decade and established an international reputation due to e. g. winning the international prize at the second Biennale de Paris (International Biennale for Young Artists) in 1962.
He also spent time in the USA, living at New York's Chelsea Hotel for 18 months, briefly stayed in Fiji and returned permanently to Australia in 1969. Back in Sydney at the end of 1969 became involved in the Yellow House artists' collective in Kings Cross. His work became highly desired by collectors, especially his brilliantly-coloured interiors and landscapes in large scales such as Big orange sunset 1974.
From the late 1970s, his works mainly mirrored the drug addiction, which had a strong influence on his life ( Art, life and the other thing 1978, Self portrait in the studio 1976). When Whiteley died in 1992, his last studio in Sydney's Surry Hills was transformed into a museum.