François Boucher
Art on this Day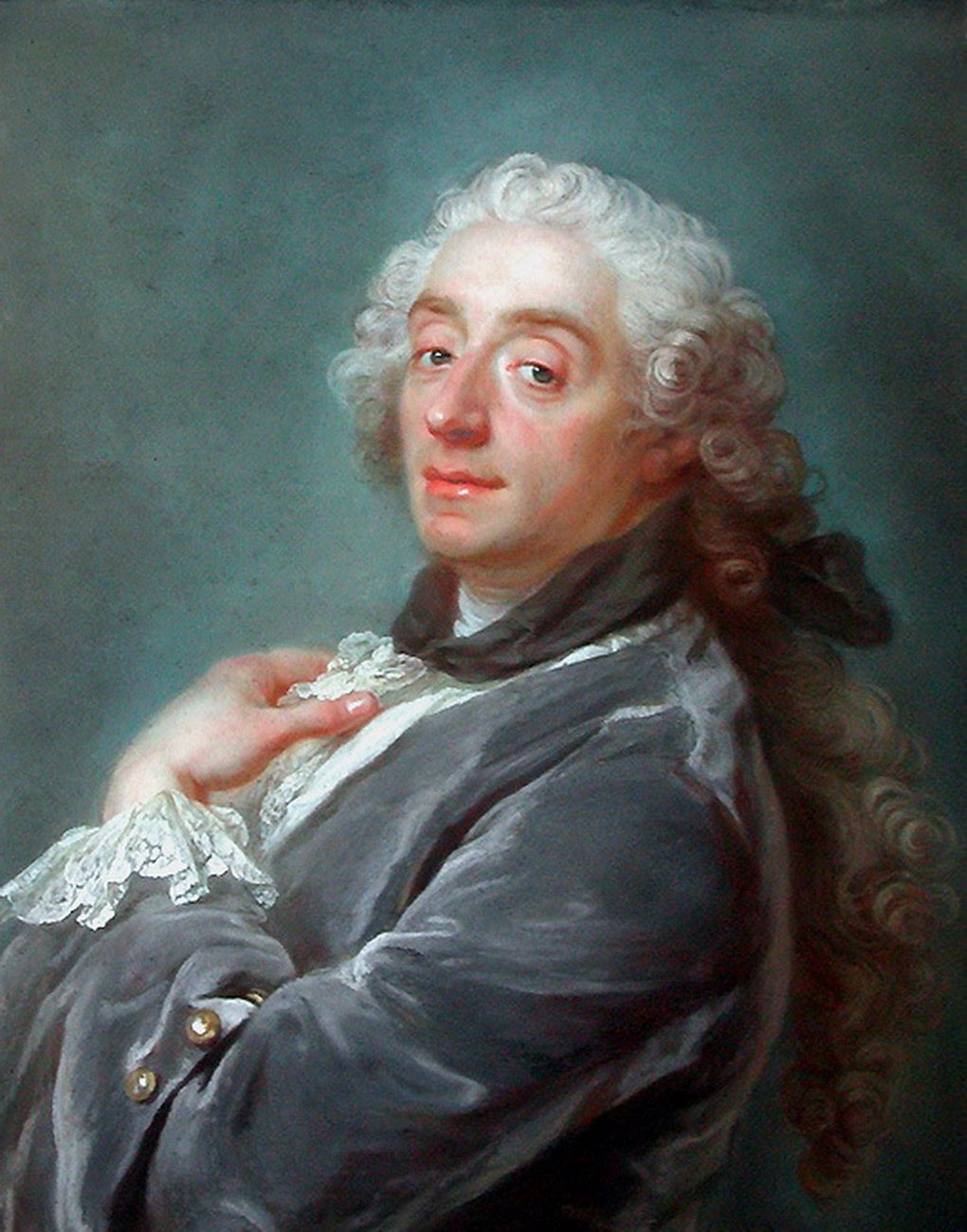 On this day, French painter, François Boucher died at the age of 66 in Paris. During his time, he was a prominent figure of the Rococo style and is known today for his romantic and pastoral sceneries. He is also known for his portraits of his patroness Madame de Pompadour, which can be found in arts institutions such as the Wallace Collection.
Boucher was born on the 29th of September 1703 in Paris. His father, Nicolas Boucher, was also a painter but had acquired less fame during his lifetime. He was the apprentice of French painter François Lemoyne and later worked for the French engraver Jean-François Cars. In 1720, he received the Grand Prix de Rome for painting and, once he was financially stable, left Paris in 1728 to study in Italy. Upon his return, Boucher was admitted to the re-founded Académie royale de peinture et de sculpture (Royal Academy of Painting and Sculpture), where he became a faculty member in 1734. He was then promoted to Professor and Rector of the Academy. From this point onwards, his career escalated and he was soon appointed Premier Peintre du Roi (First Painter of the King) and Director of the Royal Academy in 1765.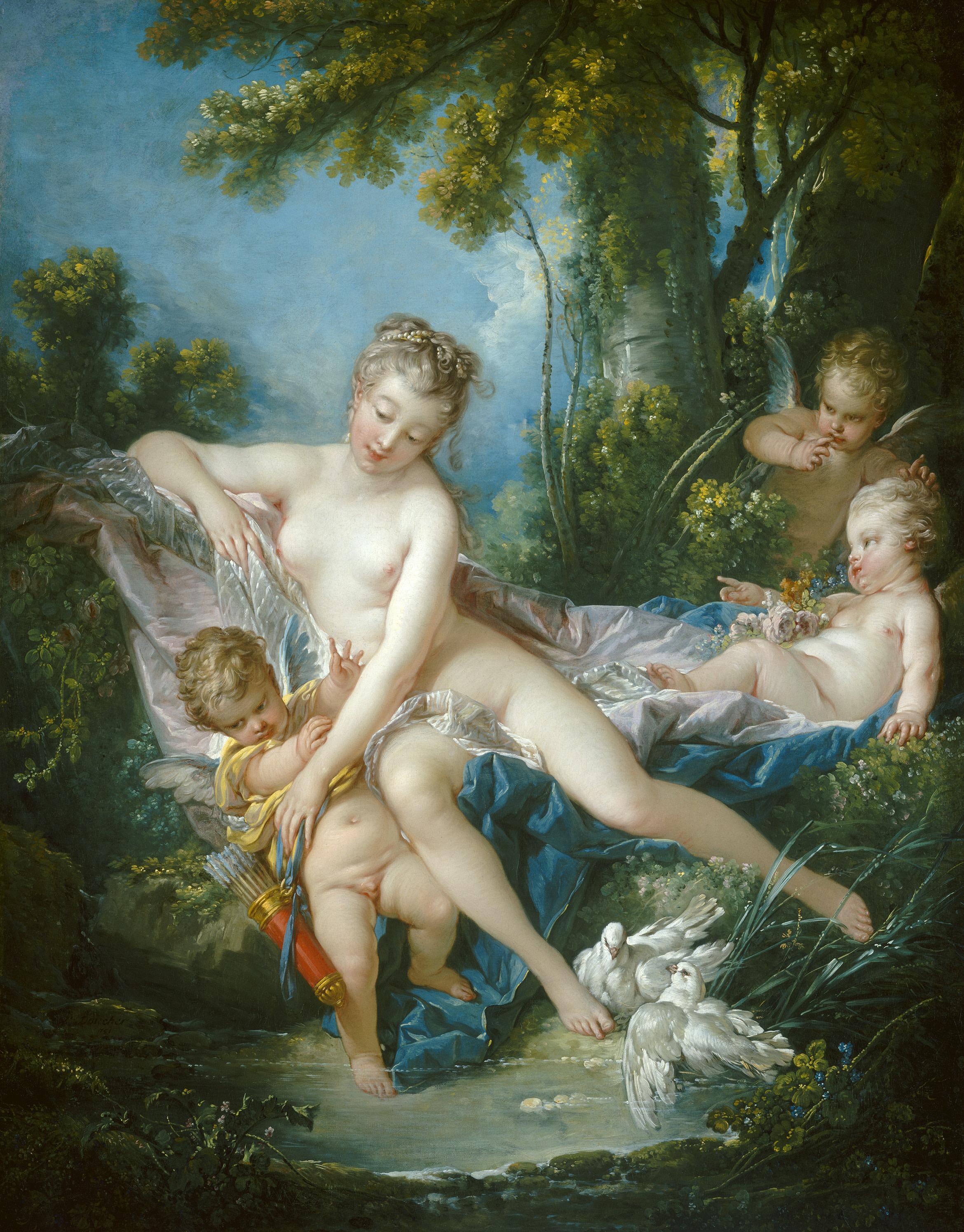 In terms of his work, Boucher was inspired by Flemish and Netherlandish painter Peter Paul Rubens as well as French painters Antoine Watteau and Nicolas Lancray. Importantly, his time abroad in the Italian countryside proved influential on his early works such as Imaginary Landscape with the Palatine Hill from Campo Vaccino (1734).
More importantly, upon his return from Italy, he also turned to large-scale mythological painting. This was ideal given that such subject matter offered a pretext for him to depict romantic and pastoral themes. Subsequently, his portrayal of romantic and innocent figures within idyllic and serene landscapes were well received and he soon gained recognition for his royal commissions. Clients included King Louis XV, Madame de Pompadour and Count Carl Gustav Tessin.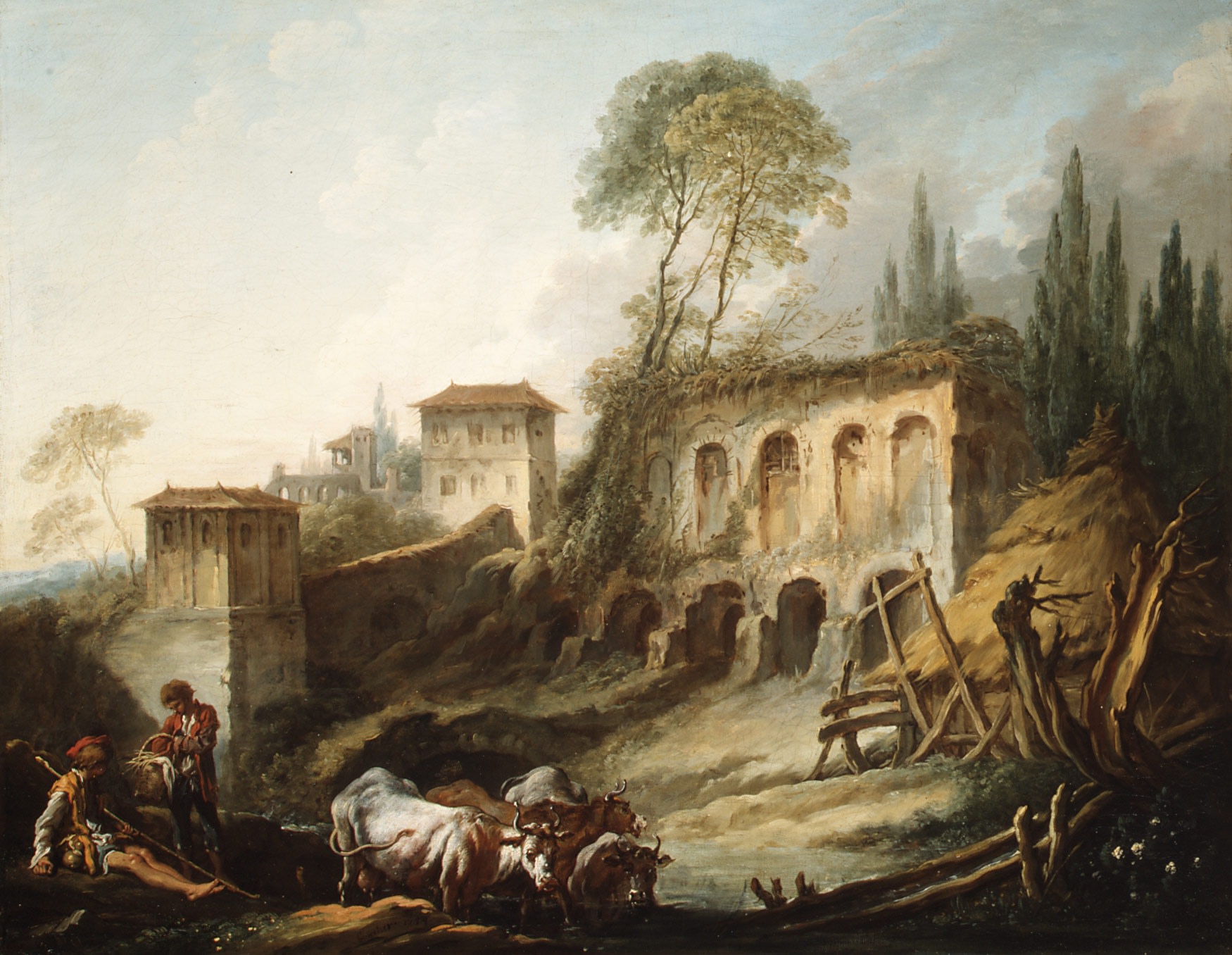 Alongside his paintings, he also produced a vast body of drawings and knew how to market his work. For instance he created work for different mediums such as porcelain and textile, including theatre costumes and sets. In this way it would appeal even to those who are more inclined towards the decorative arts. These were highly popular and reproduced by many decorative artists and printmakers. As a result, this allowed for his work to be better known across Europe. Most of the subject matter from his paintings were re-purposed for porcelain figures or furniture fabrics. These were also used for everyday objects such as tableware, books, boxes, and so forth.
However, when the Neo-classical style took a hold of 18th-century France, and that the Rococo style was no longer in vogue, Boucher's popularity began to wither. Yet he continued to produce work until his death. Today, he is still considered to have placed a hallmark in the canon of art history.