Art in Print

Queer British Art 1861-1967 review – strange, sexy, heartwrenching
Adrian Searle gave the new Tate Britain exhibition a fantastic 5* review in today's The Guardian. The newly opened Queer British Art show tells the complicated story of sexuality and desire through work that is both coded and veiled as candid and outspoken.
Artists exhibited range from pre-Raphaelites to Edward Burra over Vita Sackvill-West and Robert Harper Pennington. It's a show full of surprises in Searle's opinion. He continues that the exhibition is often sexy, silly and fun but just as often heart-wrenching and tragic. Social and legal issues changed many lives and careers for the worse. Others in more recent times were luckier, being able to marry and maintain a public relationship. Lives are celebrated and performed in portraiture and mythological scenes, desires even play out in still lifes. Searle concludes that beginning with Solomon, ending with Bacon and Hockney, the exhibition guides us through the queer lives and sensibilities over a century.
Via: The Guardian
New paintings reunite Wilde and Bosie to mark change in attitudes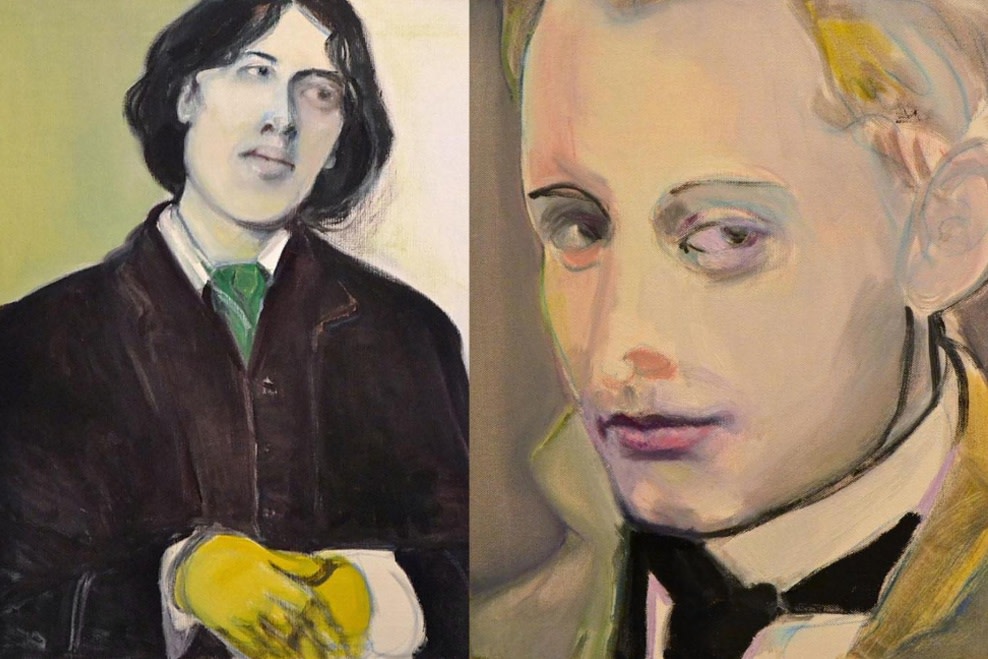 Robert Dex writes on the new exhibition at the National Portrait Gallery titled Marlene Dumas: Oscar Wilde and Bosie, in the Victorian Galleries until 24 September 2017. The show reunites Oscar Wilde and his lover on the gallery walls as an oil painting of the playwright is joined by a portrait of Lord Alfred Douglas, also known as Bosie. The show marks the decriminalisation of homosexuality in 1967 with paintings by Marlene Dumas. The works were first shown at an exhibition in Reading Prison last year. As she is a contemporary artist, she based the works on 19th century photographs. The paintings are part of a year-long programme of events exploring gender, sexuality, art and identity.
Via: Evening Standard
Marisa Merz: The Sky Is a Great Space, Met Breuer, New York — a revelatory retrospective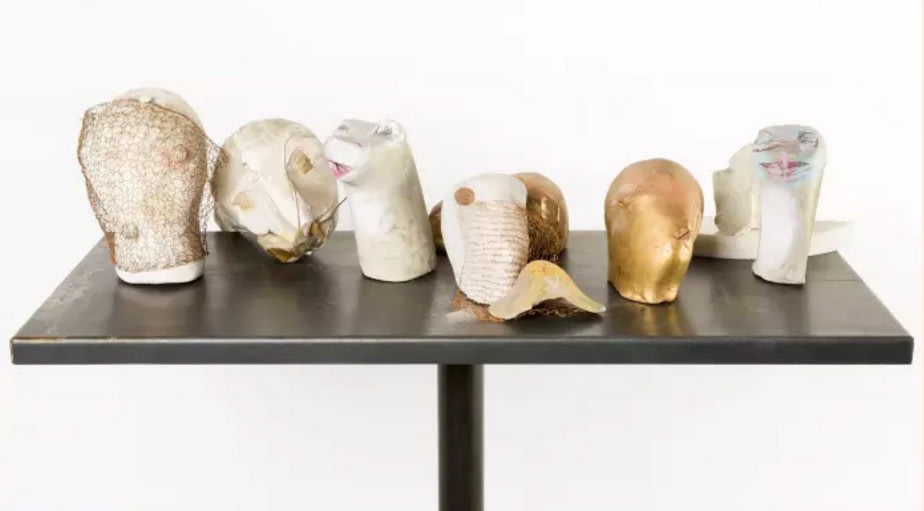 Ariella Budick wrote an informative exhibition feature on the new show at the Met in New York on the work of Italian sculptor Marisa Merz, who passed away in 2003. This fantastic artist finally got her own retrospective, a show that is both intimate and spectacular.
Merz spent much of her career in the shadows of powerful men as she was the only female member of the Arte Povera movement of the late 1960s. The group's men indulged in extrovert large piles of earth, burlap, dead trees etc. whereas Merz hung sculptures from her own kitchen ceiling like prosciutto, in a more intimate manner. Her work grew out of her life at home, and for the most part, stayed there. The pieces on show in New York reflect that narrative. They are airy, dense, delicate and muscular. She made them during her daughters nap times and school hours as a stay-at-home mom. She treated art as a mutable decor in her home and saw it as a constant act of self-curation. Yet she could definitely compete with her male counterparts.
Marisa Merz hardly ever dated her works, so the exhibition is developed around themes rather than a chronologic evolution. You can go visit until May 7.
Via: FT