Adolph Gottlieb
Art on This Day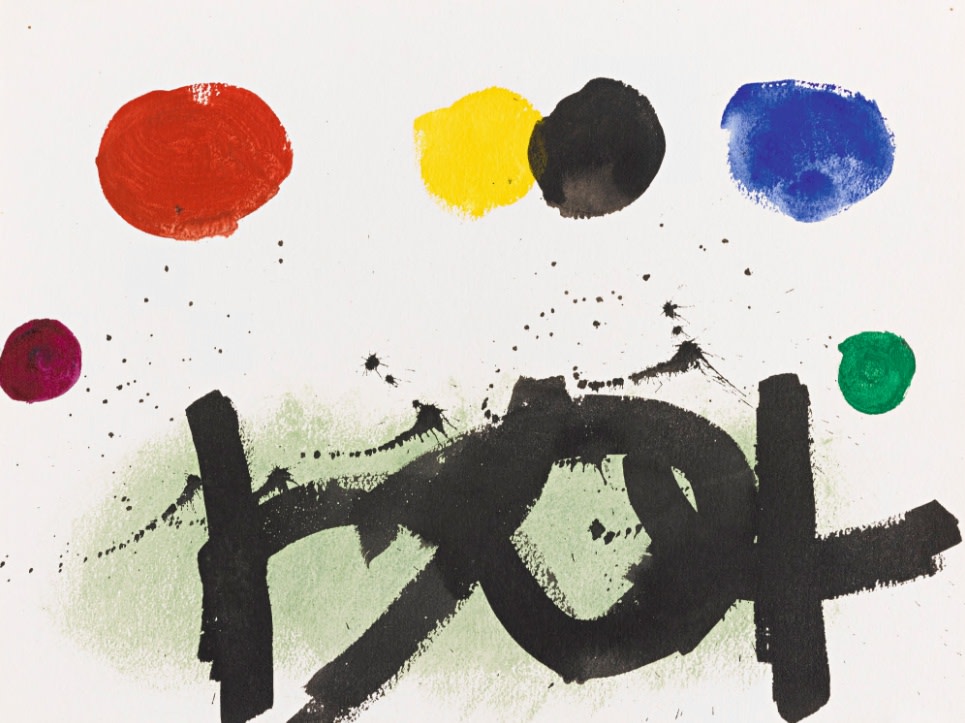 Adolph Gottlieb, prominent American painter and member of the first generation of Abstract Expressionists, was born on this day in 1903.
Gottlieb had his first solo exhibition at the Dudensing Galleries in New York City in 1930 and became part of the circle of painters known as "the Ten" which counted Mark Rothko and Lou Schanker among its members.
From September 1937 to June 1938, Gottlieb lived in the Arizona desert where he radically changed his approach to painting. He moved from an expressionist-realist style to a more surrealist and abstract approach, using objects and scenes from the local environment as symbols to remove temporality from his work. He started to convey to the viewer the expansiveness he must have felt looking at Arizona desert sky, while distilling this expansiveness into a pure abstract form. When these Arizona works were exhibited in New York after Gottlieb's return they created a break with Gottlieb's former circle of colleagues, several of whom condemned his new work for being "too abstract".
Throughout his career Adolph Gottlieb had 56 solo exhibitions and was included in over 200 group exhibitions. His works of art are in the collections of more than 140 major museums around the world. Gottlieb was accomplished as a painter, draughtsman, printmaker and sculptor. He was the first of his generation to have his art collected by the Museum of Modern Art (1946) and the Guggenheim Museum (1948).
When he died on March 4, 1974 the Adolph and Esther Gottlieb Foundation was founded to offer grants to visual artists.