Phyllida Barlow
Art on This Day
Happy Birthday to Phyllida Barlow CBA RA. Born on this day in 1944 the artist is best known for her large-scale sculptural installations.
Barlow studied at Chelsea College of Art (1960–63) and the Slade School of Art (1963–66). After joining the staff in the late 1960s, Barlow taught at the Slade School of Art for more than forty years before retiring in 2009 and is now Emerita Professor of Fine Art.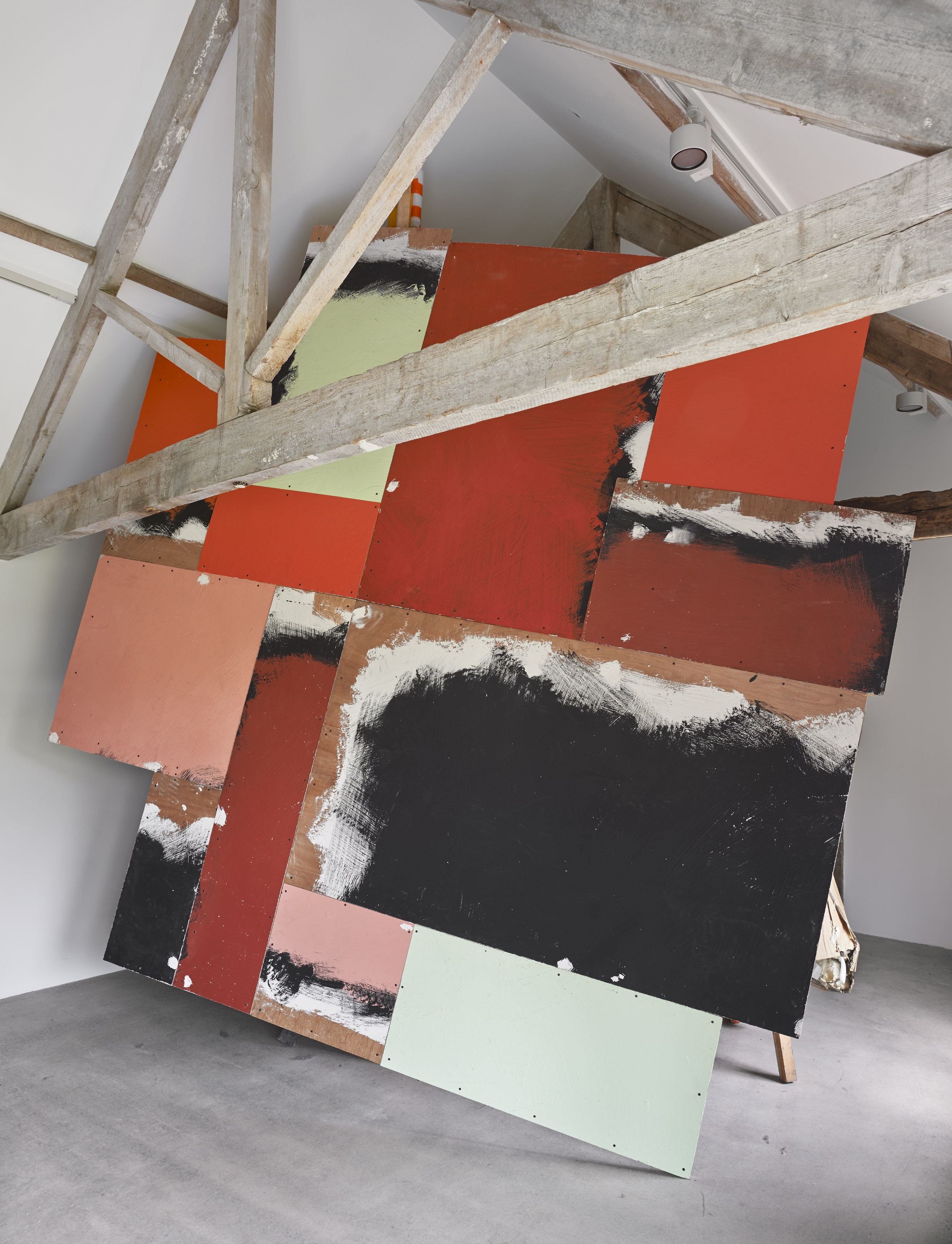 untitled_stashhoarding_1 Timber, paint, fabric, tape, cardboard, polystyrene, polyurethane foam, polyfiller, plywood, plastic piping, rubber 2014
Barlow's colossal sculptural projects uses a distinctive vocabulary of inexpensive materials such as plywood, cardboard, plaster, cement, fabric and paint to create striking sculptures. Drawing on memories of familiar objects from her surroundings, Barlow's practice is grounded in an anti-monumental tradition characterised by her physical experience of handling materials, which she transforms through processes of layering, accumulation and juxtaposition.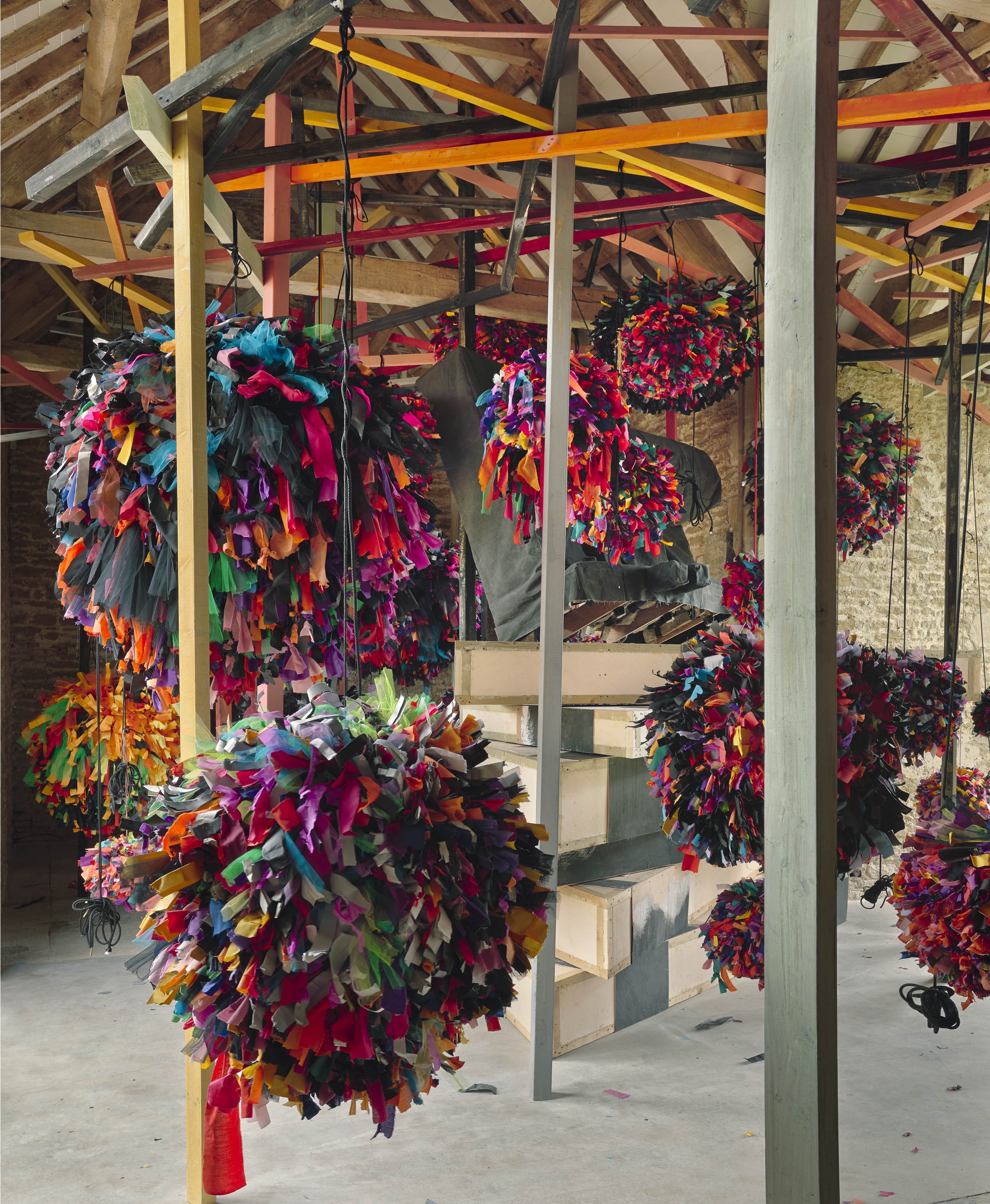 Phyllida Barlow, untitled GIG (detail), 2014, Installation view, 'GIG', Hauser & Wirth Somerset, 2014, Courtesy the artist and Hauser & Wirth
Obtrusive and invasive, Barlow's large-scale sculptural objects are frequently arranged in complex installations in which mass and volume seem to be at odds with the space around them. Their role is restless and unpredictable: they block, interrupt, intervene, straddle and perch, both dictating and challenging the experience of viewing. Her constructions are often crudely painted in industrial or synthetic colours, resulting in abstract, seemingly unstable forms.
Phyllida Barlow has had an important influence on younger generations of artists through her work and long teaching career in London art schools. At the Slade School of Fine Art, her students included Turner Prize-winning and nominated artists Rachel Whiteread and Angela de la Cruz.
In 2011 Barlow became a Royal Academician and in 2015 she was made a CBE for her services to the arts in the Queen's New Year's Honours.
A recent documentary by BBC has also revealed Barlow's attitude towards her life and work with questions raised by Lynn Barber. When Lynn Barber met Phyllida Barlow is available on BBC iplayer for the next 20 days.
One of the most significant upcoming exhibitions will be when Barlow represents Britain in the upcoming 2017 Venice Biennale. More information here.