Sigmar Polke
Art on This Day
Sigmar Polke working in his studio on Front of the Housing Block (Häuserfront), 1967
On this day in 1941, German artist Sigmar Polke was born in Oels, Lower Silesia. Polke was a photographer, painter, filmmaker and performer, to name a few disciplines he experimented with; the overwhelming diversity of his work established his signature style as a lack of thereof instead. A recurring characteristic demonstrated throughout Polke's art was his unique way of conveying humor and irony while commenting on the political landscape at the time. Having spent his childhood years in East Germany, watch towers alongside the East-West Germany border and the then-forbidden symbols of the Third Reich became prevalent in his early works, directly confronting the horrors of the Nazi regime and juxtaposing the society's silence around it.
Polke's arrival in West Germany in 1953 marked the onset of his artistic career. Before taking up studies at Kunstakademie Düsseldorf, he completed an apprenticeship at a stained glass factory, granting him with both expertise in the craft and a fascination with transparencies and illusions, evident in his pieces merging photographic blurs, multiple plastic sheets and an abundance of materials ranging from snail mucus to meteor dust. During his academic years, he further explored the cultural influences in art and went on to found Capitalist Realism with fellow painter Gerhard Richter, a movement acting as a response to American Pop Art and borrowing from Social Realism's depictions of the Eastern Bloc.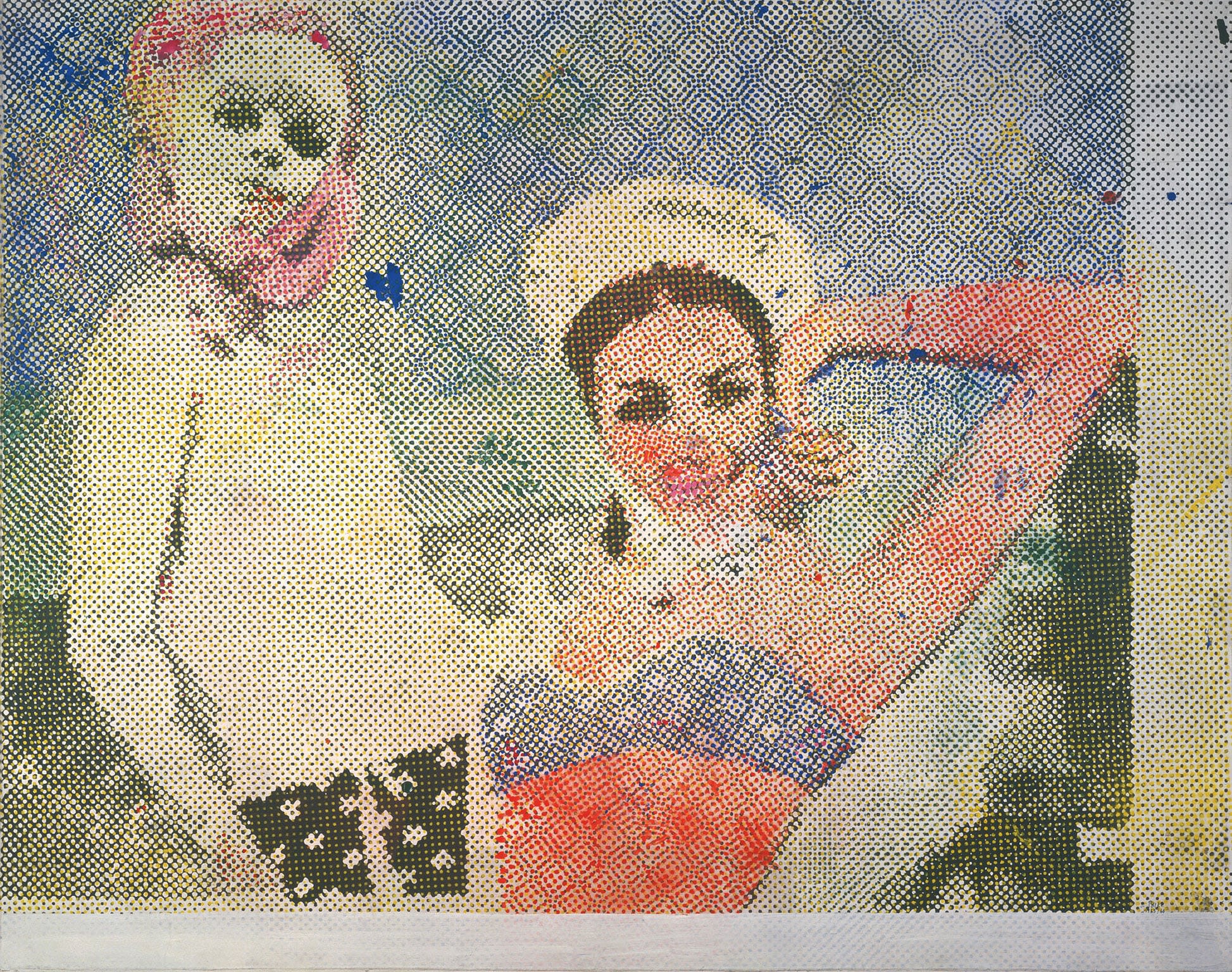 Sigmar Polke, Girlfriends, 1965/66
Much of Polke's early art includes photography, later moving to painting and captivating multimedia collage work. His truly alchemic approach combined negative and positve reproductions of photographs with various other materials, often resulting in compositions resembling a hallucinatory state. The artist was known for his hippie phase he embarked on during his travels to Pakistan and Afghanistan in 1970s, with Polke's assumption that "the conventional definition of reality, and the idea of 'normal life', mean nothing" often being hinted in his art portraying realities far from conventional. Polke continued to create works throughout his life and numerous major art institutions staged retrospectives of his art, with the most recent one, "Alibis: Sigmar Polke 1963–2010", touring in New York, London and Cologne, where the artist spent the last years of his life. Galerie Michael Werner was one of the first galleries to hold a solo exhibition of his works, and represents the artist to this day; a selection of over fifteen works on paper are now on show as part of Pour Paintings on Paper, open until 4 March.