Tom Wesselmann
Art on This Day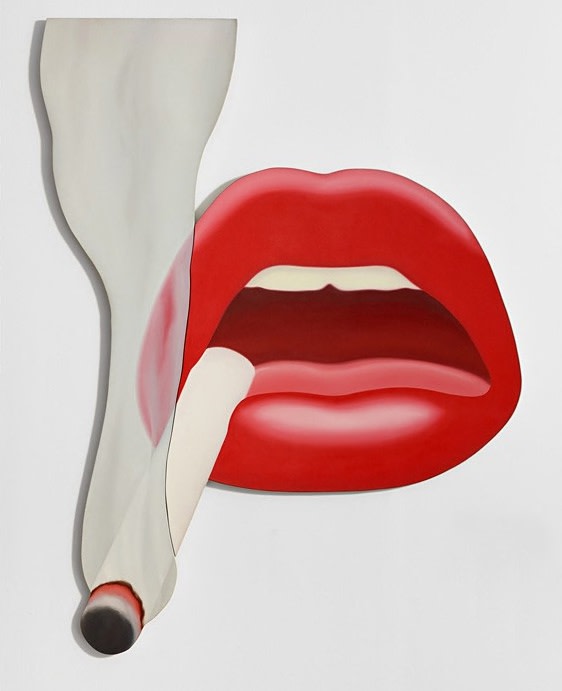 Happy Birthday to Tom Wesselmann! Tom Wesselmann was born today in 1931, in Cincinnati, Ohio.
In 1954 he moved to New York and earned his living by working as a cartoonist for several journals and magazines. At the end of the fifties he made a series of collages in small formats which were regarded as precursors of his later "Great American Nudes" and "Still life". From these collages he developed his first nude depictions in 1960, and his first solo exhibition took place at the Tanager Gallery in New York in 1961.
In November 1962 the Sidney Janis Gallery held the New Realists exhibition, which included works by Wesselman together with Jim Dine, Robert Indiana, Roy Lichtenstein, Claes Oldenburg, James Rosenquist, George Segal, and Andy Warhol; and Europeans such as Arman, Enrico Baj, Christo, Yves Klein, Tano Festa, Mimmo Rotella, Jean Tinguely, and Mario Schifano. It followed the Nouveau Réalisme exhibition at the Galerie Rive Droite in Paris, and marked the international debut of the artists who soon gave rise to what came to be called Pop Art. Wesselmann took part in the New Realist show with some reservations, exhibiting two 1962 works: Still life #17 and Still life #22. Wesselmann never liked his inclusion in American Pop Art, pointing out how he made an aesthetic use of everyday objects and not a criticism of them as consumer objects: "I dislike labels in general and 'Pop' in particular, especially because it overemphasizes the material used.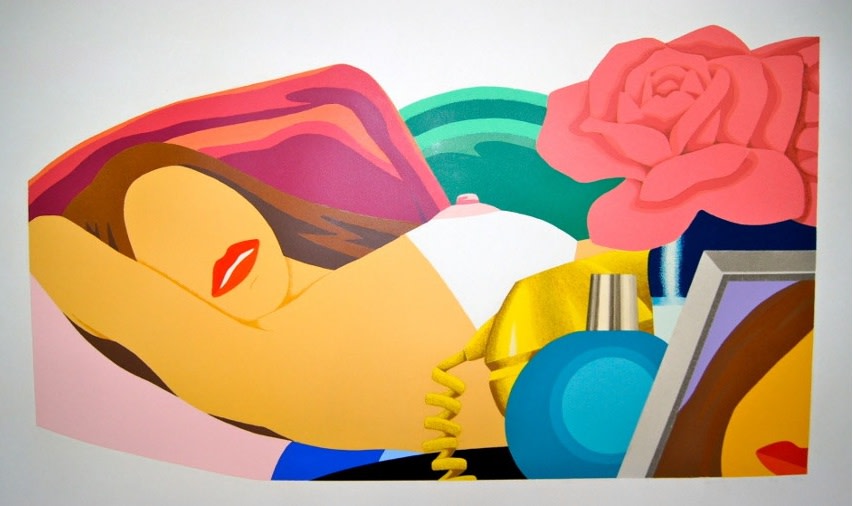 Nude with rose by Tom Wesselmann

The same year his first assemblages with the title "Still Life" was born. In 1963 Wesselmann married his girl-friend and student Claire Selley, who also became his favourite model. They had two daughters and a son. In 1964 Wesselmann began a series of "Bathtub Collages". Later that year he produced new series including "Bedroom Paintings", "Seascapes" and "Smokers", which he expanded until the 1980s.
In 1983 the first "Metal Works" were produced, which were based on the artist's drawings and sketches and are still his most iconic works. In 1994 his first comprehensive retrospective took place at the Kunsthalle in Tübingen.
Wesselmann died in New York on 17 December 2004. His choice of every-day motifs, their monumentalisation, reduction to sexually embelematic stereotypes, as well as the use of bright colours made Wesselmann one of the founders of the American Pop-Art during the 60's, together with Andy Warhol, Roy Lichtenstein, Robert Indiana and Claes Oldenburg.