Art in Print
Maria Callas, From Reality to Runway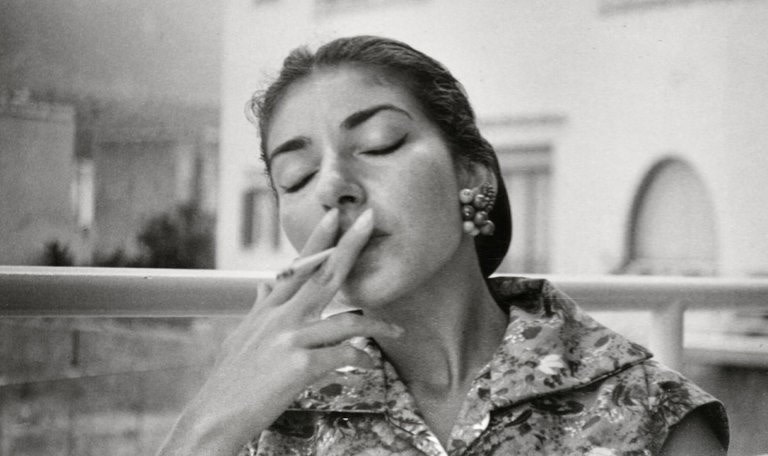 This month a new exhibition "Private Callas" opened in a private palazzo in Milan, with the aim of looking beyond the public façade of the legendary soprano.
Maria Callas, the Great Greek-American diva, known for her passionate portrayal of opera heroines and tormented love life, has proven one of the most enduring style references for Italian fashion, from Valentino to Dolce & Gabbana. Whenever a cape or winged-sleeve dress appears on a runway, you can bet the designer has been inspired by a Callas aria.
The exhibition focuses on the soprano's lesser seen personal attire alongside iconic bespoke pieces like important jewellery, elaborate stage outfits and many haute couture pieces by the diva dress-maker, Biki.
The show curated by Gabriele Monti will be on until March 3. For those who can't make it to Milan, "The Definitive Maria Callas: The Life of a Diva in Unseen Pictures" will be released in September by Roads Publishing, coinciding with the 40th anniversary of her death.
The Callas revival doesn't end here: Sofia Coppola production of "La Traviata" by Verdi, inspired by Callas performance at La Scala during the Luchino Visconti years, is concluding his run at the Palau de les Arts Reina Sofia in Valencia.
Via: The New York Times
Wanted: a People's Army to find network of hidden public art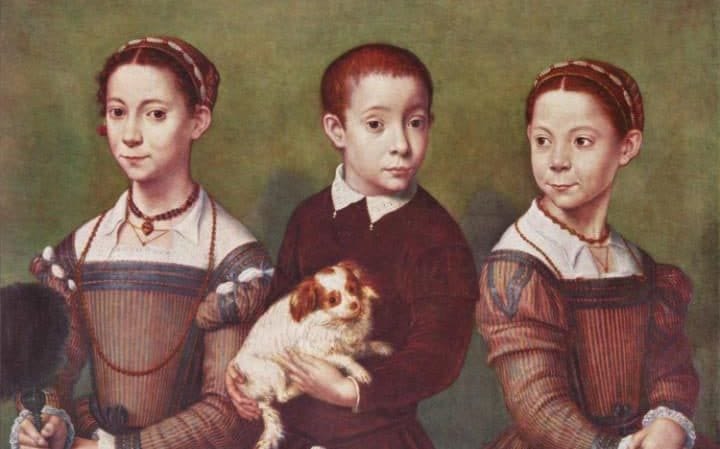 HMRC's Conditional Exemption Incentive scheme allows for inheritance and capital gains tax to be waived if the owner makes the work available to the public. A new project, funded by the Open Data Institute, is allowing the public to access inherited works which are supposed to be available for public view.
More than 36,000 works of art have been identified: some on loan to galleries already, but many hidden in private collections in ordinary homes. They have now been compiled in a user-friendly database by Open Inheritance Art, allowing people to search for their favourite artist or area of interest. Anyone who does not comply could find themselves reported to the authorities, with a button directly from the Open Inheritance Art website to contact HMRC
The extensive list currently includes paintings, drawing, sculpture, jewellery, furniture, books and decorative arts, and includes many of Britain's best-loved artists from Constable, Gainsborough and Reynolds to Moore and Hepworth. Privately-owned Picassos can be found in Dorset, Birmingham, London, and the Scottish borders, while paintings by Hans Holbein the Younger can be found in Norfolk, Lincolnshire and North Wales. Major collections numbers up to 4,000 are held at historic homes including Arundel Castle, Althorp, Wellbeck Abbey and Corsham Court, while others are likely to be found in more ordinary houses. Many of them will never have been photographed before, or exhibited in public, after being handed down generations of the same family.
Joseph Pugh, founder of Open Inheritance Art, said: "These masterpieces are the work of the world's greatest artists and craftspeople and our aim is to bring them closer to the public."
Via: The Telegraph
The white frontier: Inuit life in 1900s Canada – in pictures

Geraldine Moodie was western Canada's first professional female photographer, capturing beautiful images in the country's most remote regions. An exhibition, "North of Ordinary: The Arctic Photographs of Geraldine and Douglas Moodie", is at Glenbow, Calgary, 18 February-10 September.
Moodie was born in 1854 in Toronto, and after moving to England she met and married John Douglas Moodie in 1878, and had six children. The family returned to Canada to farm in Manitoba, before John began working with the North-West Mounted Police.
Geraldine accompanied her husband on expeditions at the now-desert Fullerton Harbour in Hudson Bay – an obscure, frozen point in Canada's far north in what is now Nunavut territory. Geraldine set up a studio in the police house, and took portraits of the local Inuit people. She wrote of the Inuit: "They are very bright and intelligent, her eyes were taking stock of everything all the time" "The whole sea and land as far as the eye can see lends itself to inspire ghostly imaginations, nothing but snow and the sea in an unbroken expanse of ice and snow. In the sunshine it is beautiful, but at night it looks uncanny, the northern light shifting and changing all the time" she wrote in her diary.
Geraldine also writes of improving her technique. "There has always been such a glare of snow with nothing to relieve that it gave no definition when photographed, and made a poor negative. I tried it under every condition of light, and finally found by stopping my lens very low and taking the photo when the afternoon sun was very bright, throwing strong shadows that I succeeded in getting a fine negative"
She went on to work further south in the city of Regina, Saskatchewan, and when accompanying her husband on expeditions for the Canadian Pacific Railway. With thousands of emotive and lyrical images to her name, her legacy is of a true photographic artist, rather than a documenter of Inuit rural life.
Via: The Guardian