Rembrandt
Art on This Day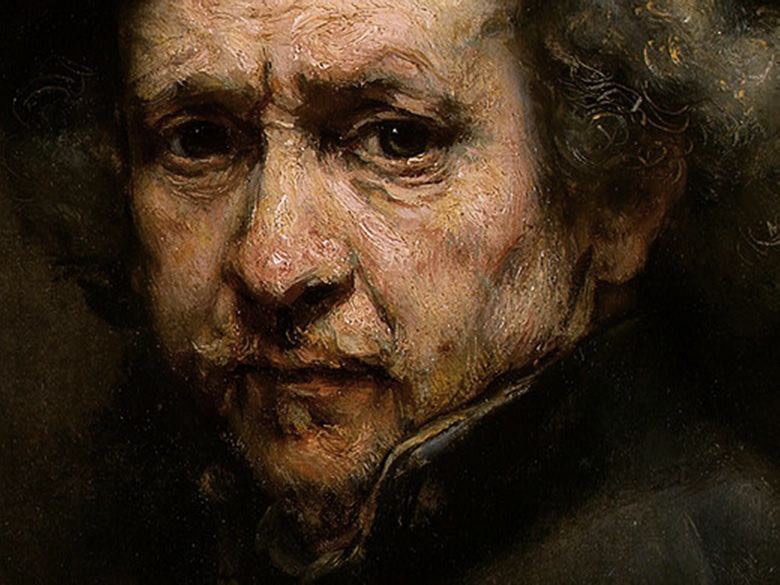 Rembrandt Harmenszoon van Rijn (15 July 1606 – 4 October 1669) was a painter, draftsman and etcher. He is often considered to be one of the greatest from Holland's 'Golden Age', a period in Dutch History noted for its excellence in trade, science, military and art. Originally born in Leiden, Rembrandt moved to Amsterdam where he began working as a portraitist and met his wife Saskia van Uylenburgh. The house in which they resided is now the Rembrandt House Museum and is open to visitors today.
Much of Rembrandt's oeuvre is comprised of portraits, landscapes and narrative paintings. Thematically, he often focused on mythological or biblical scenes. Over the course of Rembrandt's life his style continuously evolved and adapted, and as a result Rembrandt's works tend to be grouped into stages or periods. Whilst Rembrandt moved from creating theatrical, exaggerated pieces to more contemplative ones in his final years, Rembrandt's stylistic use of light, dark, textures and iconography remained at the heart of his work. Favouring realism, Rembrandt did not pride aestheticism over the creation of reality, and so his works are not renowned for their overwhelming beauty, but rather their sharp attention to detail and sincerity. Some of Rembrandt's most noted works include The Night Watch, The Jewish Bride and The Return of the Prodigal Son.
For much of his life Rembrandt had pupils, although it is difficult to differentiate between those who were actually schooled by him and those who imitated his works, as Rembrandt's style acquired much fame in his contemporary age. In typical 17th century practice, Rembrandt's students learnt by copying their master's work, and this has caused confusion for art historians in authenticating Rembrandt's works. It is understood that Dutch artists Aert de Gelder and Gerrit Dou studied under Rembrandt, and their works are reflective of this.
Rembrandt's artistic influence and cultural significance is immeasurable, and there is a tendency to compare him to Shakespeare due to his ability to capture the human condition. The most notable collections of Rembrandt's works can be found in The Louvre, The National Gallery in London, the Rijksmuseum in Amsterdam and the Metropolitan Museum of Art in New York, which continue to attract visitors today.