Francesco Guardi
Art on This Day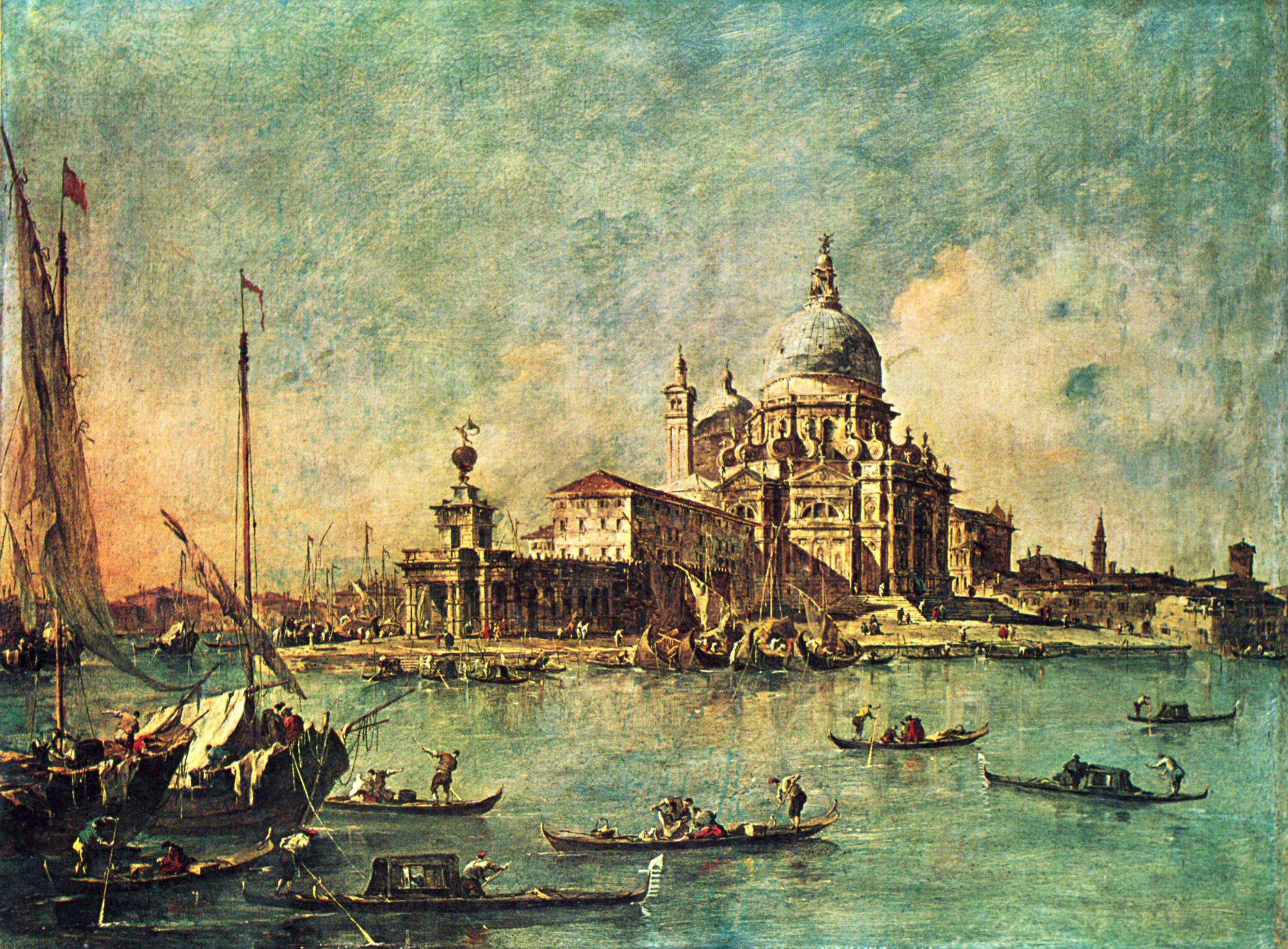 Francesco Guardi (5th October 1712 – 1st January 1793) was born in Venice and was one of the last painters from the Venetian School. Although his works feature a variety of subjects, Guardi is most known for his 'veduta' paintings. These are large scale depictions of Italians vistas, and Guardi's works reflect great influence from Canaletto, a Venetian artist also famed for his landscape paintings of Venice.
Guardi was born to a prolific family; both his father and brothers were painters and they worked in their father's studio that they inherited in 1716. Guardi's sister married Giovanni Battista Tiepolo, an Italian Rococo painter. Tiepolo typically painted in an airy and decorative style, and some suggest that Guardi might have been stylistically influenced by this. Guardi's earlier painting were carried out alongside his brother, and it was 1760, when his brother died, that Guardi moved to painting views. In 1782, Guardi was commissioned by the Venetian government to create six canvas celebrating the visit of Russian Archdukes to the city. This was the same year that saw the artist admitted to the Fine Arts Academy of Venice.
Whilst Guardi is often discussed alongside Canaletto, this is usually due to their shared subject matter. In terms of style however, Guardi departed from his predecessor who firmly belongs to the Renaissance tradition which was more controlled in style. Guardi's paintings are looser, focussing on water and light. As his style matured, Guardi began to paint Venice under clouds, perhaps reflective of the decline of the Venetian empire. Works such as Fire in the Oil Depot at San Marcuola (1789) and Lagoon Looking Towards Murano from the Fondamenta Nuova (1765 – 70) are most encapsulating of this.
Guardi's style greatly influenced the later Impressionist movement. Guardi's more impressionistic manner of painting is demonstrated in his pieces depicting imagined architectural visions like that of An Architectural Caprice (1777). After his death, Guardi's studio was inherited by his son Giacomo Guardi who also went on to produce landscape views of Venice.