Igor Mitoraj
Art on This Day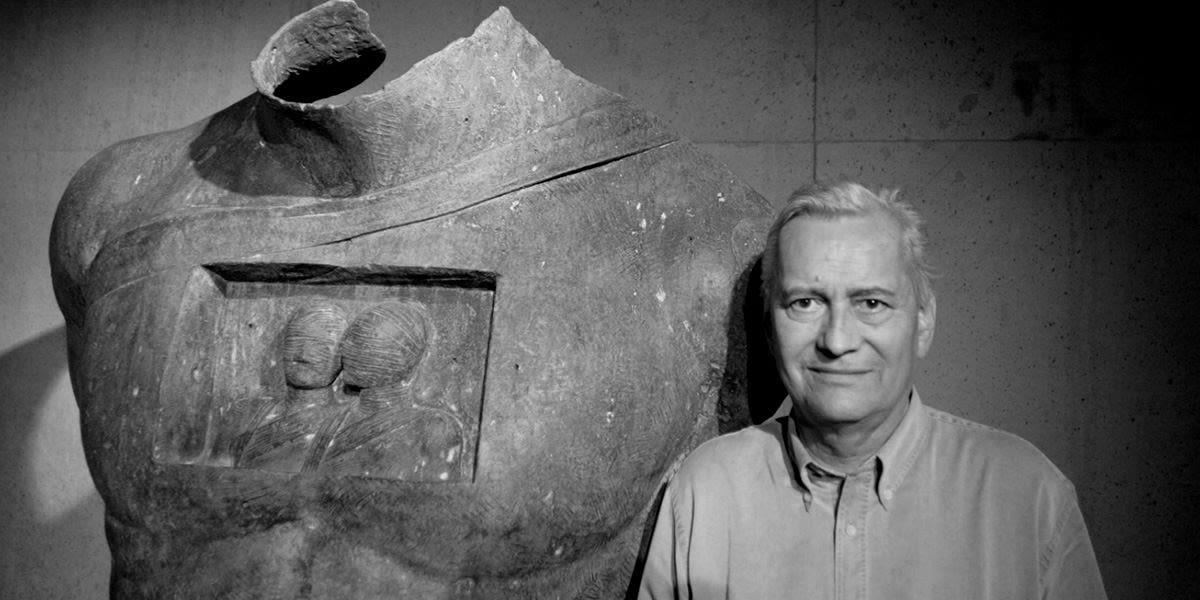 Igor Mitoraj (26 March 1944 – 6 October 2014) was a Polish sculptor born in Oederan, Germany. After the bombing of Dresden during World War II, Mitoraj moved to Southern Poland where he spent most of his adolescent life. At the age of 19 Mitoraj enrolled in the Krakow Academy of Fine Arts, where he spent three years training under Tadeusz Kantor, a Polish painter, set designer and theatre director.
Mitoraj spent much of his life travelling, and this influenced his artistic ventures. A fascination with Latin American art and culture led to him to take up sculpture as his medium. In 1979 Mitoraj visited Carrara, Italy and it was here that he began to work with marble, as well as bronze and terracotta. Some years later, Mitoraj set up his studio in Pietrasanta, a small town located in northern Tuscany.
Mitoraj's works fuses postmodern concerns with an aesthetic borrowed from the classical tradition. His sculptures are monumental in scale, lending themselves well to being displayed in public spaces such as Valley of the Temples at Agrigento, Sicily and Canary Wharf, London. These sculptures feature decapitated limbs or bandaged heads, and so dismemberment of the human body recurs as a theme throughout Mitoraj's body of work. Not only does this demonstrate the reworking of the age of antiquity in our modern day world, but it also demonstrates the vulnerability of the human body and our inability to escape the passing of time.
The majestic element of Mitoraj's work, invoked by the use of coloured marble and the scale he works with, attracted much attention. In 2006, Mitoraj was commissioned to create bronze doors and a statue of John the Baptist for the Basilica di Santa Maria degli Angeli e dei Martiti in Rome. He was also the recipient of a number of awards, such as the Golden Medal for Merit to Culture, awarded to persons who have made distinguished contributions to Polish culture. Mitoraj also received the Order of Polonia Restituata, a state order for achievement in various fields, art being one of which.