Lee Krasner
Art on This Day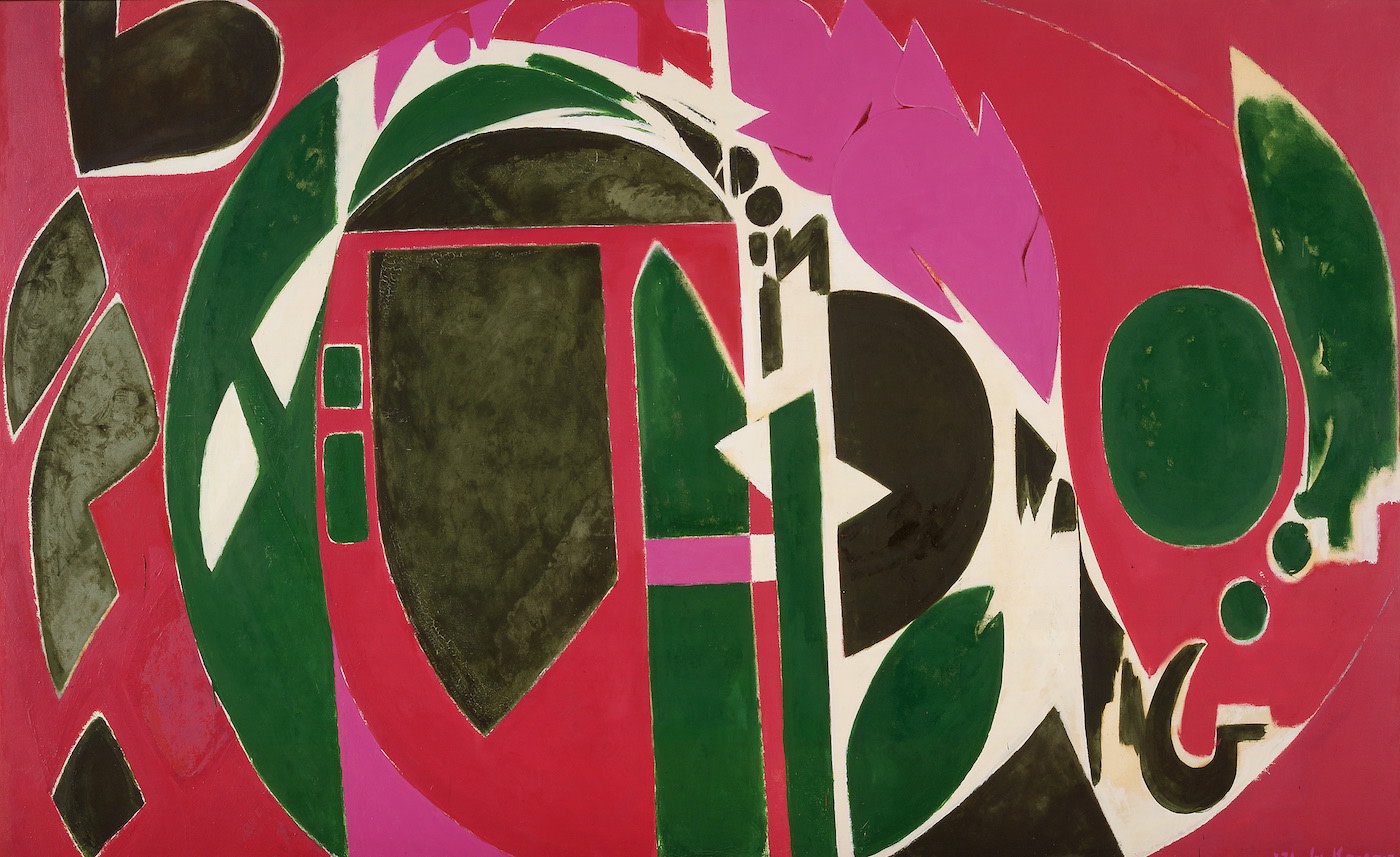 American abstract expressionist painter, Lenore "Lee" Krasner was born on this day in 1908, Brookyln, New York. Daughter of Russian-Jewish immigrants, from Shpykiv, a Jewish community in what is now Ukraine. Her parents fled to the United States to escape anti- Semitism and the Russo-Japanese War. From an early age, Krasner always knew art was the career she would pursue. She specifically sought out enrolment at Washington Irving High School for Girls since they offered an art major, then proceeded to the Women's Art School of Cooper Union on a scholarship, and continuing her art education at the illustrious National
Academy of Design, completing her course load there in 1932.
As an adult, Krasner remained in New York City, which was a pivotal time of the city developing into an international art centre, enrolling first at the Cooper Union for the Advancement of Art and Science in 1926, and then at the Art Students League. While a student at the prestigious National Academy of Design from 1926 through 1928, her conservative teachers often reprimanded her original, independent streak, which they deemed unsuitable for a woman. During this period, Krasner's work impressively ranged from realistic self-portraiture to surrealist experimentation.
Becoming unhappy with the conservative artistic approach that she had learned earlier at the National Academy, Krasner inevitably fell into more bohemian art circles during the 1930s, where like many of her artistic peers, discovered Marxism. She begun to study under the tutelage theorist Hans Hofmann, which proved significant since he exposed the young artist to the work and theories of Cubist painter and sculpture Pablo Picasso, as well as Henri Matisse. Under Hofmann's wing, Krasner's work began in an "all-over" style, covering the surfaces of her paintings with abstract, repetitive designs informed by floral motifs. In 1936, Krasner became one of the founding members of the American Abstract Artists group to promote and help the public appreciate abstract art. It was then where she met Jackson Pollock in 1941. By 1945, they were married, and the duties of promoting and managing the practical aspects of Pollock's career fell to her, which compromised her career and was set aside. Immediately after Pollock's violent death in 1956 that she created her most memorable and truly autobiographical paintings, large gestural works generated by whole body movement.
Krasner's legacy continues as her artwork and biography inspire generations of painters and she has become revered especially amongst women artists. Throughout her career, she directly confronted the dominant stereotype that "women can't paint" and struggled within the Abstract Expressionist movement, which prized masculinity and heroic figures such as Pollock. Krasner influenced other artists, including those from future generations, by her stylistic and artistic innovations, her example of persistence, and her ultimate triumph.