Richard Serra
Art on This Day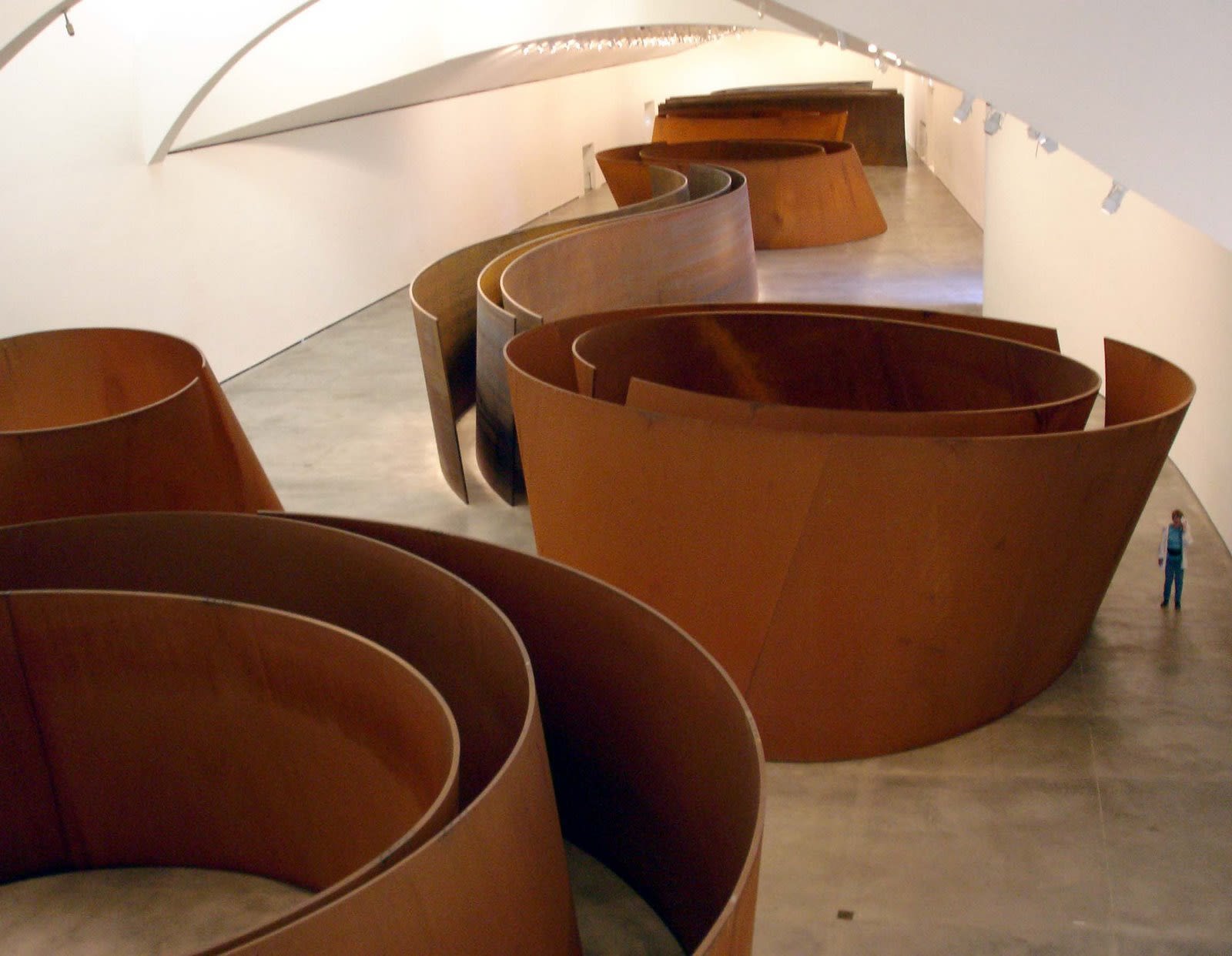 American sculptor, draughtsman and film-maker, Richard Serra, was born on this day on 1939 in San Francisco. Known for his minimalist steel sculptures, and often daunting in scale, his swooping architectural curves often provoke dizziness and disorientation as viewers walk through their winding passages. First attending University of California in Berkeley and at Santa Barbara and graduating in 1961 with a BA in English literature. Serra studied with Chuck Close, Brice Marden, and Nancy Graves at Yale University, where he earned his MFA in 1964. This is when he had taken sculpture more seriously, and in the late 1960s to the present, Serra's work has played a major role in advancing and breaking conventional sculptures to more modern abstractions in the aftermath of Minimalism. Using unconventional materials such as molten lead in his work to sculptures of Vulcanized rubber- gradually increased the scale of practice as he moved the placement of his works outdoors.
Mature into his career, in 1993, Serra became a member of the

American Academy of Arts and Sciences.

The following year he received the Japan Art Association's Praemium Imperiale prize for sculpture. In 2000 he won the Golden Lion for contemporary art at the 49th

Venice Biennale

. Eight Serra works, collectively called The Matter of Time (completed 2005), were permanently installed at the Guggenheim Museum Bilbao (Spain) in what critics praised as a stunningly appropriate use of their setting. Serra in 2008 became the second artist invited to participate in Monumenta, an art event for which a selected artist creates an original exhibition within the nave of the Grand Palais in Paris. In 2010 he received Spain's

Prince of Asturias Award

for the Arts, and in 2015 he became a chevalier of the French Legion of Honour.
What is most unique of Serra's practice is his attention to materiality. Serra and his wife Clara Weyergraf currently live and work between New York, NY and Nova Scotia, Canada.