Art in Print
UK places export on £1.2m Hogarth painting

One of William Hogarth's earliest paintings The Christening is in danger of leaving Britain unless £1.2m can be raised by a UK buyer. Culture minister Matt Hancock has placed a temporary export bar on the piece, hoping it can remain in England for the public to enjoy. "Satire is an important part of our cultural heritage" said Hancock, and Hogarth was instrumental in defining British national identity on the international stage.
Via: The Guardian
Photo Collection will go abroad in a flash

James and Clare Hyman, owners to a collection of one of the most important photography collections in the country, have warned that they are likely to donate the 3,000 works to a foreign institution. In an interview with The Art Newspaper, Hyman described some national bodies in the UK as in 'demise', claiming that the Tate was only interested in conceptual photography, whist the

V&A

was underfunded. Mr Hyman further elaborated that Sir Nicholas Serota, director of the

Tate

, was personally engaged in the collection, however senior colleagues did not share this enthusiasm. The Hyman's collection includes works by

Linda McCartney

, Paul Nash and

Martin Parr

.
Via: The Times
Van Gogh claims look increasingly sketchy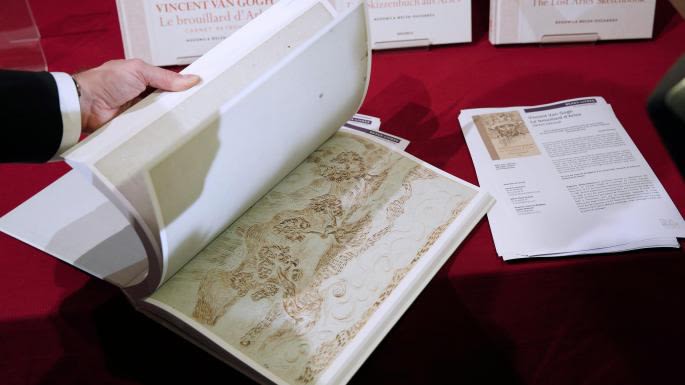 As the Van Gogh mystery unfolds, further details have cast more suspicion on the authenticity of the sketch turning this into one of the biggest art controversies in recent years. The

Van Gogh Museum

has said they first came across the notebook in 2013, and believe it to be an imitation finding the sketches to be "monotonous, clumsy and spiritless". Mr Baille, French art expert who currently holds the book, refuted this, stating the Van Gogh museum's arguments "do not have a lot of density".
Via: The Times