Art in Print
Rachel Maclean, Wot U :-) About?, exhibition review: Ferocious satire on social media
Glasgow-based multi-media artist latest exhbiition Art Now: Rachel Maclean: Wot u :-) about? has opened as Tate Britain. Using green screen technology, Maclean directs and plays allroles in her films and digitally creates the often dystopian landscapes within them and huge prints that accompany them. In her latest film It's What's Inside That Counts the artist plays a celebrity figure addicted to the validation she gets for her selfies, cuddly-toy junkie rats that feed on data by chewing cables, masses of diseased zombies in onesies, and a nauseating self-help guru. Ben Luke gives the exhbiition 4 stars saying "I'm not sure you can enjoy Maclean's films as such, but they are queasily, unsettlingly captivating."
Helen Marten wins Hepworth prize for sculpture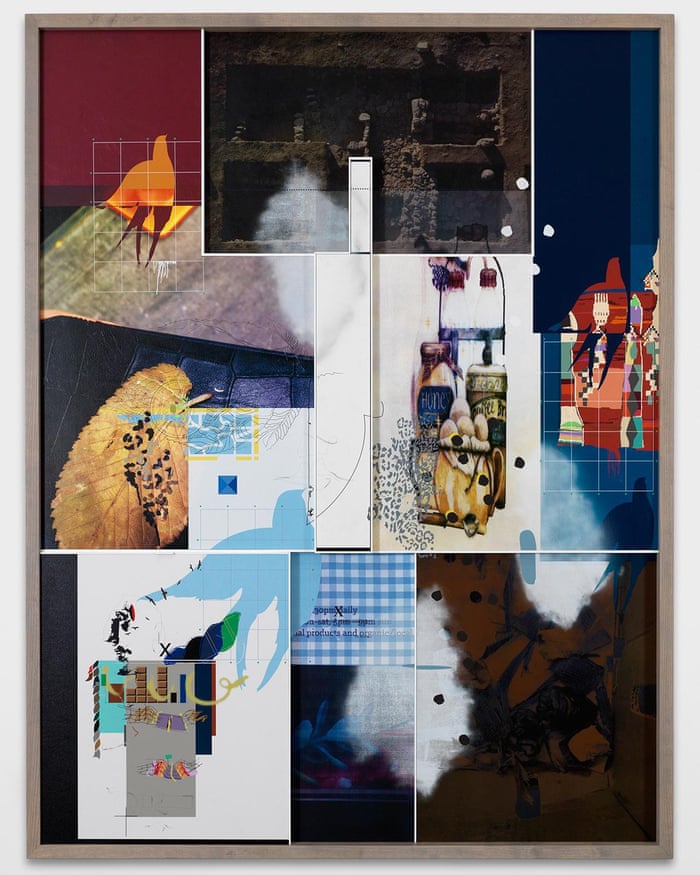 Helen Marten, considered one of the most exciting British artists of her generation, has won the inaugural Hepworth prize for sculpture.
The award was presented at a ceremony in Wakefield on Thursday after judges took two hours to decide on the winner. The artist was given her £30,000 prize by Christopher Bailey, chief executive of the fashion house Burberry. She was named winner from a shortlist that included Phyllida Barlow, David Medalla and Steven Claydon.
Marten is known for using a large amount of materials in unexpected ways. In her work on display at Wakefield she has used steel, wood, a toy snake, tennis ball, cast bronze, wicker, leather, shell, fired clay, dried vegetables, cigarettes, milk cartons and cherry stones. Simon Wallis, director of the Hepworth Wakefield gallery said of Marten's work,
"There is a lot of complexity. The sheer amount of material that she orchestrates is always amazing to me. It is a filigree. There are so many little moments of incident in the work and I like these curious unresolved narratives. It does place demands on the viewer. But all ambitious art does."
The exhibition of the work of the four artists will continue until 19 February.
Fear and Love review – Grindr and a Brexit living room light up Design Museum launch show
journalist-turned-curator Justin McGuirk e inaugural show Fear and Love at the London institution's new Kensington home is close to opening. He has cast his net far and wide, corralling 11 international practitioners from the worlds of fashion and architecture, graphics and technology, to provide a snapshot of the zeitgeist. The show exhbiitis works from Sam Jacob, OK-RM, Christien Meindertsma, Dutch graphic designers Metahaven and more. Oliver Wainwright gives the show 4 stars saying

"In this eclectic ramble, which sometimes feels like walking through an issue of Wired magazine (the media partner, it turns out), one of the most eye-opening spaces to linger is provided by Spanish architect Andrés Jaque with Intimate Strangers, a film installation about the gay dating app Grindr. Charting the phenomenal growth of the platform – which now counts 10 million users in 192 countries – it reveals how the app is used by police in authoritarian regimes, from Saudi Arabia to Egypt, to track down and arrest gay people, as well as how it has been mobilised as vital tool by LGBT refugees seeking safe passage to Europe. "
Fear & Love: Reactions to a Complex World is at the Design Museum, London, from 24 November to 23 April.