Pieter de Hooch
Art on This Day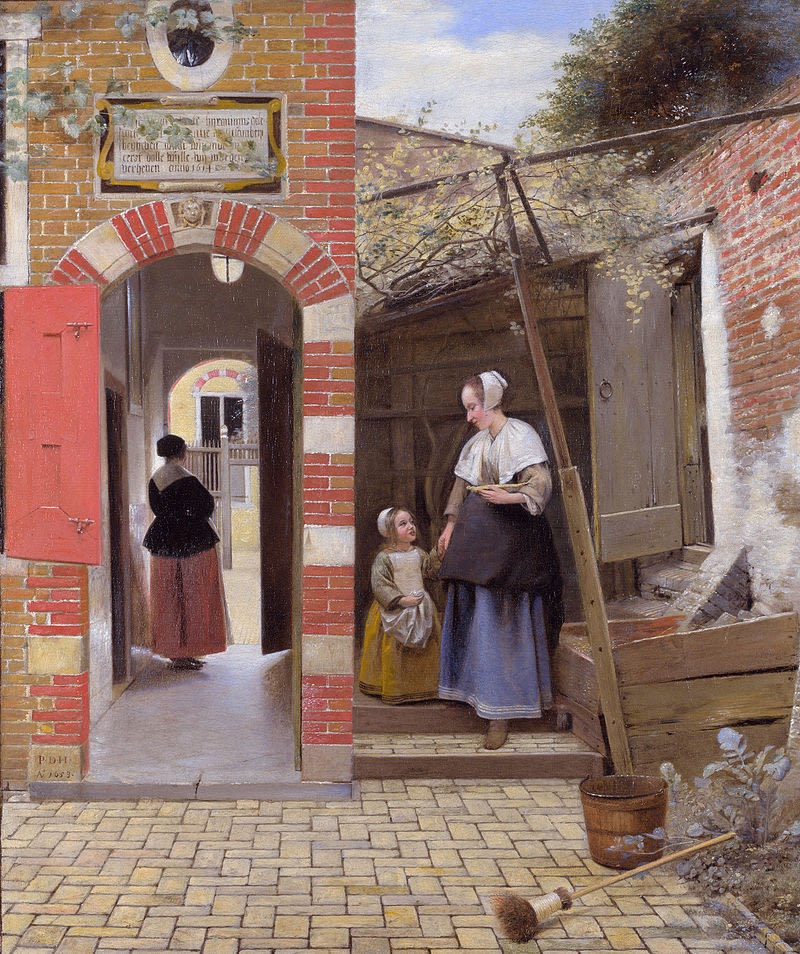 The Dutch Golden Age painter Pieter de Hooch was born on this day in 1629.
The son of a stonemason, de Hooch was born in Rotterdam. He was trained by Nicolaes Berchem, one of the leading Dutch painters of Italianate landscapes, who was mainly active at Haarlem. By 1653 de Hooch was in Delft in employment as a servant and a painter. His works of the 1650s may be indebted to the perspectival studies of Carel Fabritius, who was in Delft by 1651.
De Hooch was a genre painter noted for his interior scenes and use of light. He is best known for his early works, which he painted in Delft, a lively artistic centre in the Netherlands. De Hooch often depicted middle-class families in ordinary interiors and sunny courtyards, performing their humble daily duties in a calm atmosphere disrupted only by the radiant entry of natural light penetrating a door or window. Critics believe that it was De Hooch who influenced Johannes Vermeer rather than the contrary.
Comparisons with Vermeer are inevitable. Clearly they knew each other's work, but the precise nature of their relationship remains conjectural. It was long assumed that de Hooch, who was three years Vermeer's senior, was indebted to his more renowned colleague. Certain differences are noticeable between two artists, for example in composition of figures and choice of themes. Whereas Vermeer dealt with expansive ideas by making allegorical allusions to the Last Judgment, vanitas, faith and other themes, de Hooch preferred less grave subjects, focusing on home and hearth. The woman and child who appear in so many of de Hooch's works are likely the artist's own wife and son, and the familiar rooms probably those of his own house. The historian Simon Schama has noted that pictures such as these, which portray tender child-rearing, constitute "the first sustained image of parental love that European art has shown us," and de Hooch was the theme's greatest exemplar.
A wonderful device of his was the open door or window that reveals a deep space beyond. De Hooch loves to take the eye down corridors and through doors, often proceeding outdoors, perhaps across a canal to another building with even more windows.
By 1663 de Hooch had moved to Amsterdam; his later paintings record fashionable life in the city, and utilise a darker and richer range of colours derived from Nicolaes Maes. De Hooch's simple domestic interiors were replaced by palatial halls and country villas.