Barbara Hepworth
Art on This Day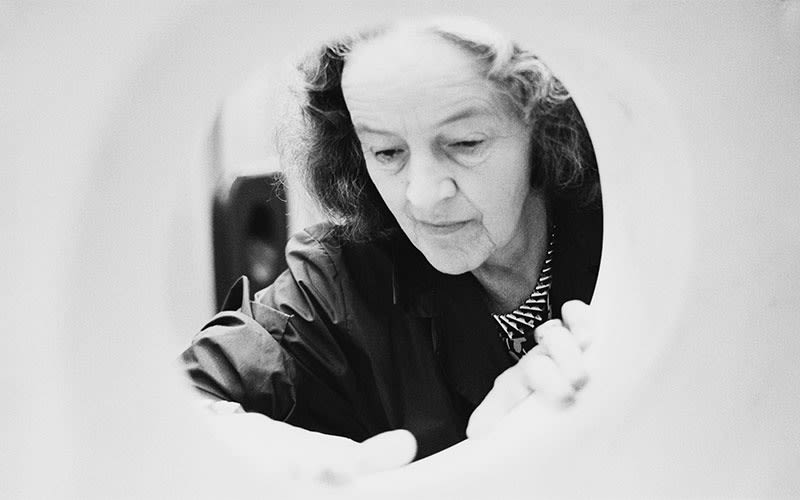 The English artist and sculptor, Barbara Hepworth was born in Wakefield on 10 January 1903.
Her work exemplifies Modernism and in particular modern sculpture. She was one of the few female artists to achieve international prominence.
She trained in sculpture at Leeds School of Art (1920-1) and she won a county scholarship to the Royal College of Art (RCA) and studied there from 1921 until 1924.
Hepworth emerged in the late 1920s as a leading member of a new generation of sculptors. Her work became increasingly abstract in the 1930s and, after moving to Cornwall, she began to make sculpture in terms of her experience of landscape. Hepworth also helped raise awareness of continental artists amongst the British public.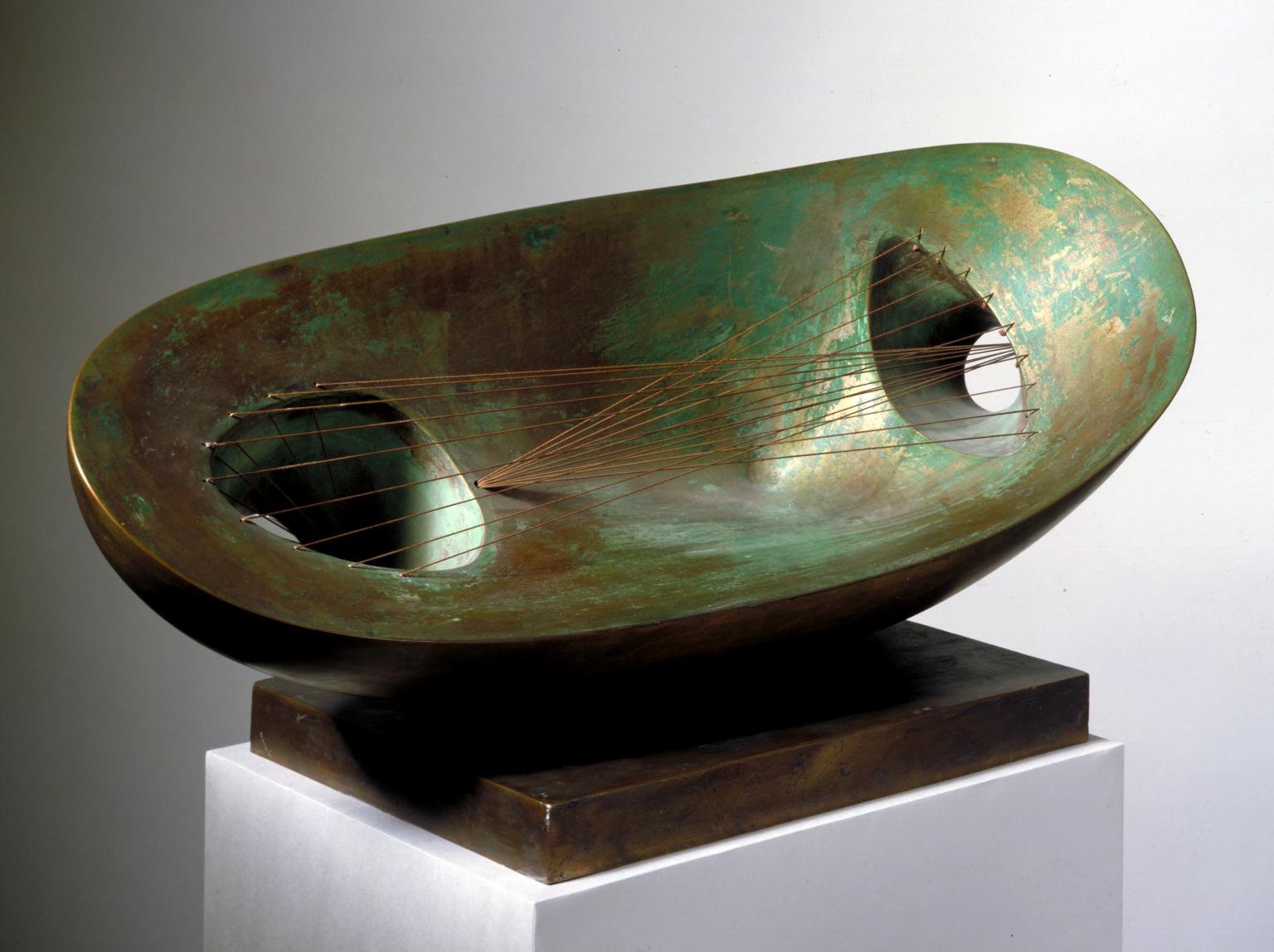 Barbara Hepworth, Landscape Sculpture 1944, cast 1961 , Bronze.
Hepworth was especially active within, and on behalf of, the modernist artistic community in St Ives during its period of post-war international prominence. In a wider context, Hepworth also represented a link with pre-war ideals in a climate of social and physical reconstruction; this was exemplified by her two sculptures for the South Bank site of the Festival of Britain (1951). She continued to carve throughout her life, but from 1956 she also made works in bronze which allowed her to produce more and which were better suited to international travel.
Hepworth's international standing was confirmed by the Grand Prix of the 1959 São Paolo Bienal, which came amid honorary degrees, the CBE (1958) and the DBE (1965), and a second Whitechapel exhibition (1962) and a European tour (1964).
In 1964, Single Form was erected outside the United Nations building, New York as a memorial to the Secretary-General, Dag Hammarskjöld. Hepworth served as a Tate trustee (1965-72), donating six works in 1964 and a further nine in 1967 prior to the 1968 retrospective at the Gallery.
After a long battle with cancer, she died there on 20 May 1975 in a horrific fire at her home. The studio was designated the Barbara Hepworth Museum in the following year and, on coming under the Tate's aegis in 1980, secured an unrivalled collection of her work for the Gallery.