Art in Print
Paintings in which you can really smell terror and death: War in the Sunshine, Estorick Collection, review
War in the Sunshine: The British in Italy 1917-1918 has opened at the newly refurbished Estorick Collection of Modern Italian Art.
The exhibition features work from Sydney Carline who enrolled in the Royal Flying Corps in 1916 and became an acclaimed pilot. Flying escorts for reconnaissance missions he made sketches from his cockpit looking down on Alpine landscapes with planes soaring above them. These sketches were made into oil paintings that give sense of the shifting perspective of being in an aircraft. Such examples include The Destruction of an Austrian Machine in the Gorge of the Valley of the Brenta where the artist follows a British plane in pursuit of an Austrian aircraft and the unfinished Sopwith Camel Patrol Attacking an Austrian Aerodrome depicting the terror and fear of aircraft in combat.
The exhibition also features works from two photographers Ernest Brooks and William Joseph Brunell.
Via The Telegraph
Hull's Ferens gallery to reopen after £5.2m refit backed by city council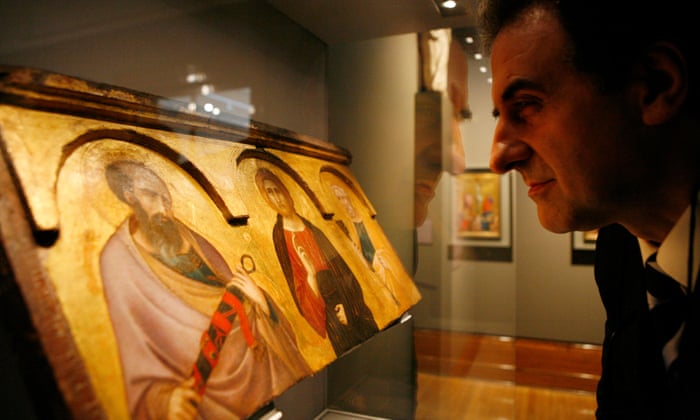 The Ferens in Hull has been closed for the last 16 months while it underwent an essential refurbishment to fix the gallery's temperature, humidity and lighting systems.
On Thursday, 100 years after local industrialist TR Ferens purchased the plot of land on which the museum stands, its new star attraction was revealed: a restored 14th-century gold panel painting, Christ Between Saints Paul and Peter, by Italian Pietro Lorenzetti, saved for the nation after the government placed an export bar to stop it being bought by a foreign buyer.
The Gallery also features a redisplay of its permanent collection including works by Frans Hals, Canaletto, Henry Moore, Barbara Hepworth and Mark Wallinger.
Hull council has been criticised by some residents who are unhappy that the city's cultural budget has remained untouched while brutal savings have been made in almost every other non-ring-fenced area,
Deputy council leader, Darren Hale comments,
"We have managed to not just preserve but enhance our cultural offering. It has been a struggle. People say 'why are the cuts not applied evenly?' But we see that investment in culture boosts the economy. To cut the culture budget would be a false economy. We spend £1.5m on galleries each year and we know that they bring in two or three times that amount to the local economy – hopefully much more than that this year. It's a no-brainer."
Via the Guardian
Manchester's Factory arts building gets go-ahead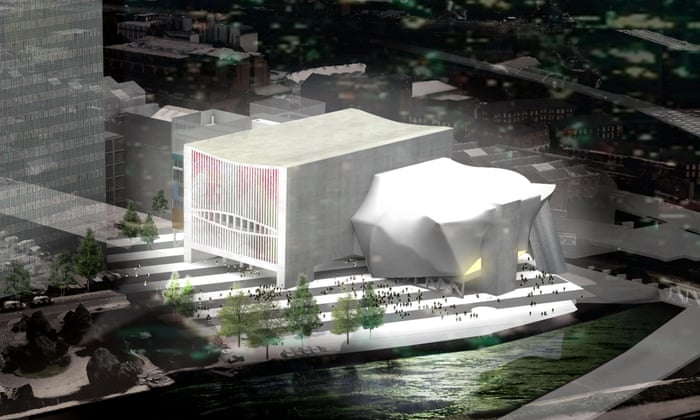 Manchester's proposed £110m arts centre, the Factory, has moved a step closer to being built after city councillors gave planning permission for the building
Ellen van Loon, the OMA partner in charge of the project, said: "From classical opera and ballet to large-scale performances and experimental productions, Factory in Manchester provides the perfect opportunity to create the ultimate versatile space in which art, theatre and music come together: a platform for a new cultural scene."
Via the Guardian