Art in Print
Wonder walls: Stylist peers into the art collections of top UK fashion designers

Have you ever wondered what a fashion designer's walls wear? Stylist gets a glimpse of the art owned by some of the industry's leading lights.
Dame Zandra Rhodes loves being surrounded by beautiful, colourful things. Most of them are made by her personal friends so the value doesn't matter, but she owns some Kate Malone vases worth around £5,000.
Goga Ashkenazi, Creative Director of Vionnet, focuses on art from 1991 onwards. She also has older, valuable pieces in the house by artists like Picasso, Lucian Freud and Andy Warhol, but over the last five years she has concentrated on younger emerging. Goga Ashkenazi was born in Communist Russia, when the Soviet Union collapsed in 1991 her family went through a lot of turmoil, so seeing that expressed through art still fascinates her.
Alice Temperley doesn't really 'collect' art. She struggles with the contemporary scene because she needs to be able to see the technical skill behind a piece to appreciate it, which isn't always the case with many contemporary pieces. Her personal collection is very eclectic, but it's mainly British artists. She love mixing old and new, has a lot of vintage advertising posters and collects works by her younger sister Matilda, who is a photographer of tribal art.
Art has always been a massive part of the life of Hannah Weiland, founder of the fashion label Shrimp. Her parents are really into it and have an amazing collection. One of her mother's Paula Rego Nursery Rhyme prints inspired her 2017 resort collection, which features playful abstract drawings. Her pieces are all quite modern and not particularly expensive, ranging from £500 to £3,000.
Degas to Picasso at the Ashmolean Museum, Oxford — a connoisseur's dream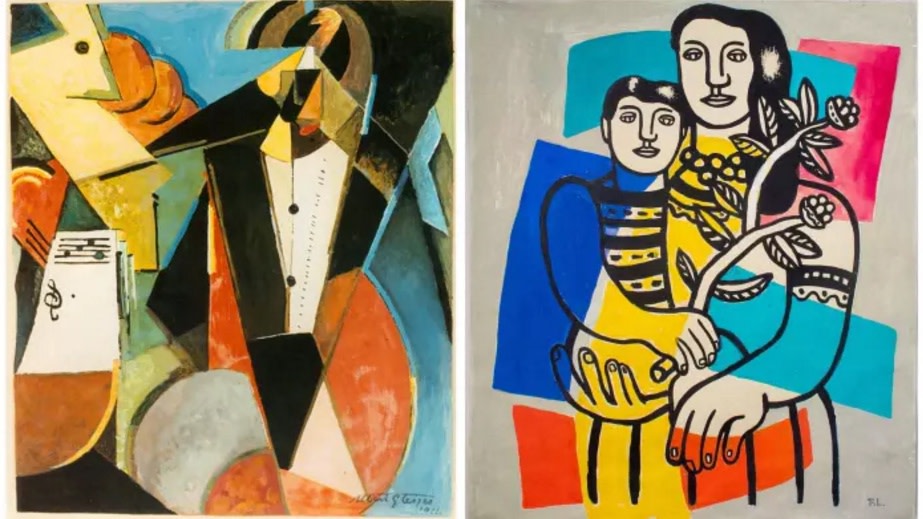 The break points and continuities of art in France are highlighted in a new exhibition at the

Ashmolean Museum

in Oxford.
When Stanley Johnson, from Chicago, and his wife Ursula settled in the Latin Quarter in 1950s, they started a collection, mostly of drawings and watercolours, with a focus on artists working in Paris across centuries.
The Ashmolean's Degas to Picasso: Creating Modernism in France is a connoisseur's dream exhibition presenting that collection. The show is a spontaneous and informal combination of works on paper that mixes important modern masters and newcomers, experimenting with how to assimilate into the École de Paris.
Wolfgang Tillmans, exhibition review: A howling win for Wolfgang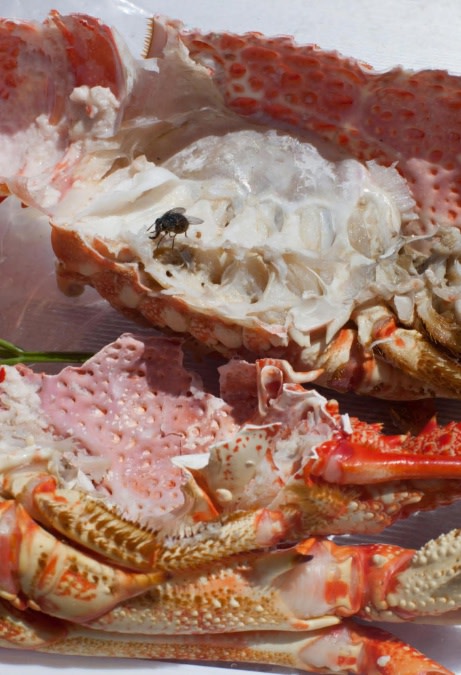 Anxiety and beauty are subjects in the expansive exhibition of

Wolfgang Tillmans

' work at

Tate Modern

until June 11. Tillmans is a German fine-art photographer who has lived in England for more than 20 years. In 2000 he was the first artist working with photography to win the Turner Prize (also the first non-British winner).
Tillmans's exhibiting style was always striking. He only occasionally hung photos framed and glazed. Mostly they were stuck on the wall with transparent tape or hung on clips, and he placed them around the gallery unpredictably. They might be separated by vast areas of white space, or in a sudden cluster, or very high.
He was a Tate trustee for many years, he's a Royal Academician and he's been shown constantly for twenty years in glamorous international contexts. His first retrospective at Tate Modern is impressive: bubbly, thrillingly visual. It makes you feel lifted just going in the door.
The images are always about his own personal interests and desires but we're always drawn in. A good example is the pairing of a picture of a man's neck and a picture of a flower. Two different images, one in colour and one in black-and-white, one very large and one smaller, feel alike, even if they don't look it, as if a neck might be something fresh and growing, and a flower human.