Carlos Páez Vilaró
Art on This Day

Carlos Páez Vilaró

was born in Montevideo, Uruguay, in 1923.
He was one of the "Grupo de los 8", a movement of Uruguayan artists formed in 1958 together with Oscar García Reino, Miguel Ángel Pareja, Raúl Pavlovsky, Lincoln Presno, Américo Sposito, Alfredo Testoni and Julio Verdie in order to promote new tendencies in painting. In 1960 they were invited by art critic Rafael Squirru to join the international exhibition at the Buenos Aires Museum of Modern Art (of which he was creator and first director) with artists such as Willem De Kooning, Roger Hilton and Lucio Fontana. The experimental tendencies of the Grupo de los 8 have since gained a place of unquestionable relevance not only in the panorama of Uruguayan art but also at an international level, some of their works forming part of museums and collections worldwide.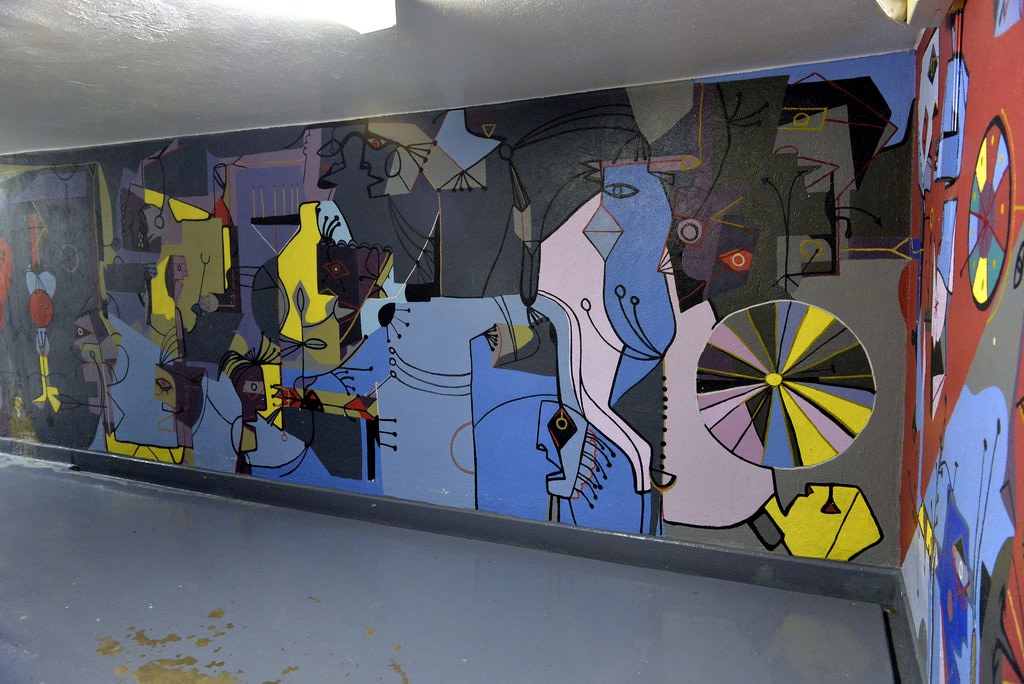 Increasingly well-known, Páez Vilaró was commissioned in 1959 to create a mural for a tunnel connecting a new annex to the Organization of American States' Washington, DC headquarters, the Pan American Union building. Originally intended to be no more than 15 metres (49 ft) in length, the completed mural (Roots of Peace) measured 155 metres (509 ft) long and nearly 2 metres (6 ft 7 in) high when unveiled in 1960. Extensive damage from humidity prompted the artist to repaint the mural in 1975.
Páez Vilaró remained active in European and African culture, as well. He established a film production company ("Dahlia") with the help of European industrialists Gerard Leclery and Gunther Sachs. He traveled in numerous West African nations to make a documentary, Batouk, with director Jean-Jacques Manigot and poet Aimé Césaire.
Vilaró continued to create murals and sculptures for various government offices, corporate headquarters, private homes, and other buildings. He created 12 murals in Argentina, 16 in Brazil, 4 in Chad, 3 in Chile, 4 in Gabon, 11 in the United States, and 30 in his native Uruguay, as well as a scattering of works elsewhere in Africa and in the Polynesian islands. He also designed a non-denominational chapel for a cemetery without crosses or headstones in San Isidro, Buenos Aires and rebuilt an abandoned house in nearby Tigre in 1989 in the manner of Casapueblo; he considered the San Isidro chapel his "greatest work".
On February 24, 2014 Páez Vilaró died at the age of 90 at his home Casapueblo, in Punta Ballena.
His son stated in reaction to his father's death 'I hope he rests in peace. I've never seen a guy who works that much, and I mean it. He worked up until yesterday. [