Oskar Kokoschka
Art on This Day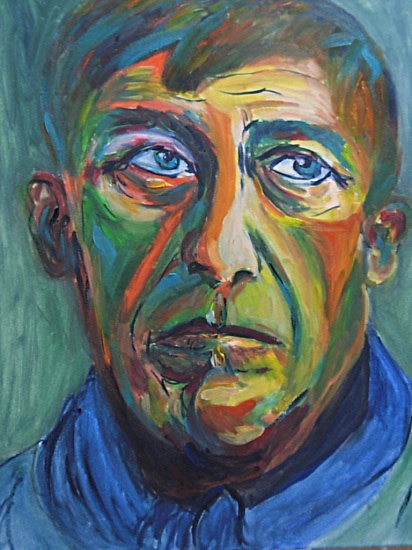 Oskar Kokoschka, Self Portrait, 1913
Born on this day in 1886 is Austrian artist Oskar Kokoschka (1 March 1886 – 22 February 1980), famous for his intense expressionistic portraits and landscapes. He is now seen as a textbook example of

German Expressionism

but never actively took part in it.
Born as the second child of a Czech goldsmith, Kokoschka became not only a painter but also a poet and playwright. His childhood wasn't an easy one however. His family had a hard time tying ends together and they constantly had to move. Kokoschka grew close to his mother, feeling that she was the head of the household as his father wasn't able to support the family.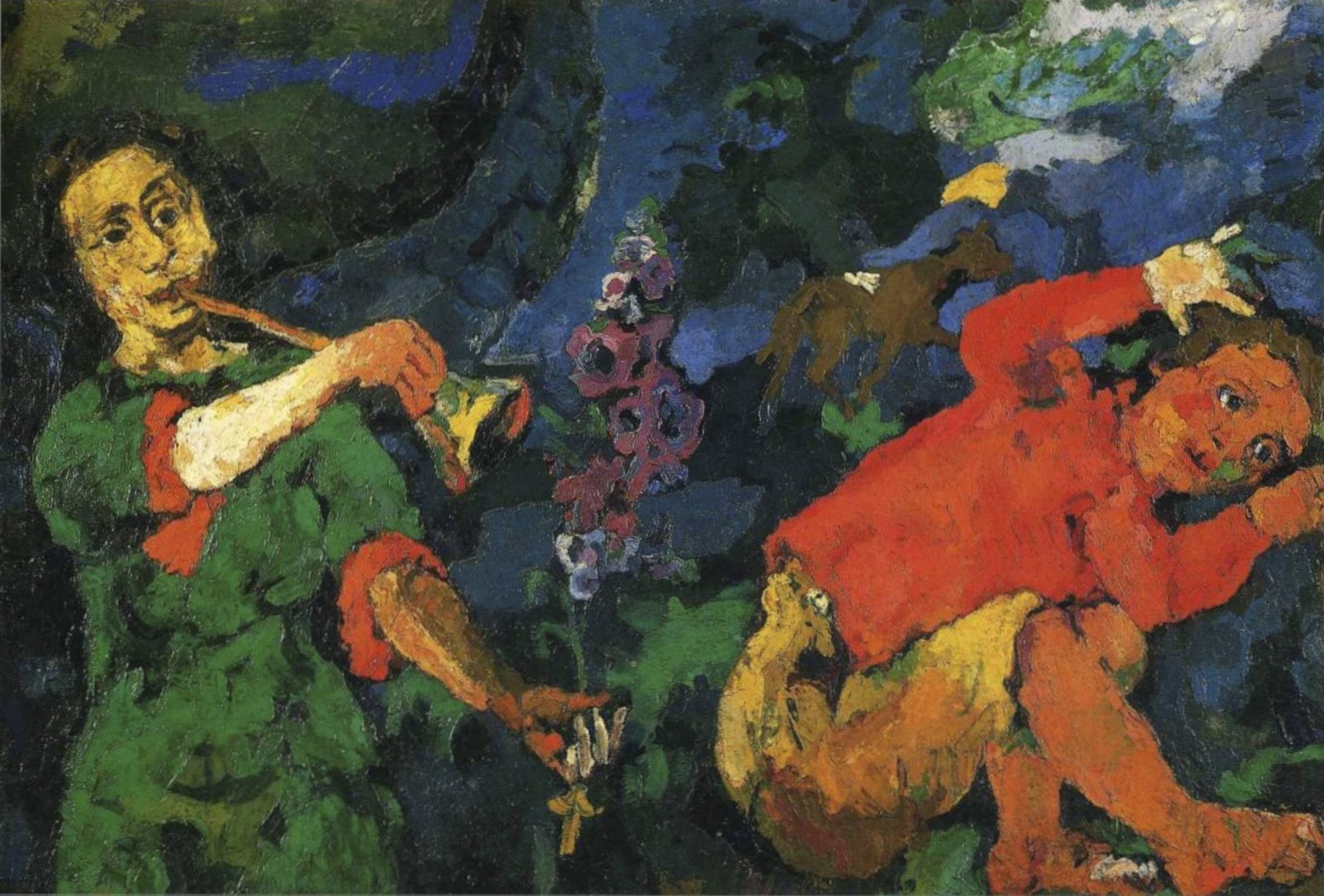 Oskar Kokoschka, The Power of Music, 1918-1920, oil on canvas
Kokoschka was schooled in a system that focused on science and language, but read classic literature during his lessons instead. These readings incluenced his work heavily and it was one of his teachers who suggested he pursue a career in fine art. The young Kokoschka then applied to the School of Arts and Crafts in Vienna, against his father's will. He surprisingly became one of three accepted applicants. The school was dominated by the Vienna Secession movement, which influenced Kokoschka's original style. As Kokoschka had no formal training in painting, he approached the medium freely. His early works are recognizable by a nervously animated style. His teachers helped him gain opportunities at the Wiener Werkstätte; his first ever commissions were postcards and drawings for children.
Oskar Kokoschka, Self Portrait
When World War I broke out, a restless period began for Kokoschka too. He volunteered for service as a cavalryman but was seriously wounded in 1915. He then continued to travel across Europe, painting the landscapes that he came along. 1934 was the year in which he had to flee the Nazis by moving to Prague. He there found a group of likeminded people, who formed a group after his name: the Oskar-Kokoschka-Bund (OKB). However, Kokoschka declined to participate. He had to flee again in 1938, this time to the UK. He stayed there until the end of the war and was able to help all members of the OKB escape out of Austria. Kokoschka became fond of Britain and gained British citizenship in 1946. After the war, he moved to Switzerland where he died in 1980.