Art in Print
'The cat in the coffin almost steals the show' … the Deutsche Börse photography prize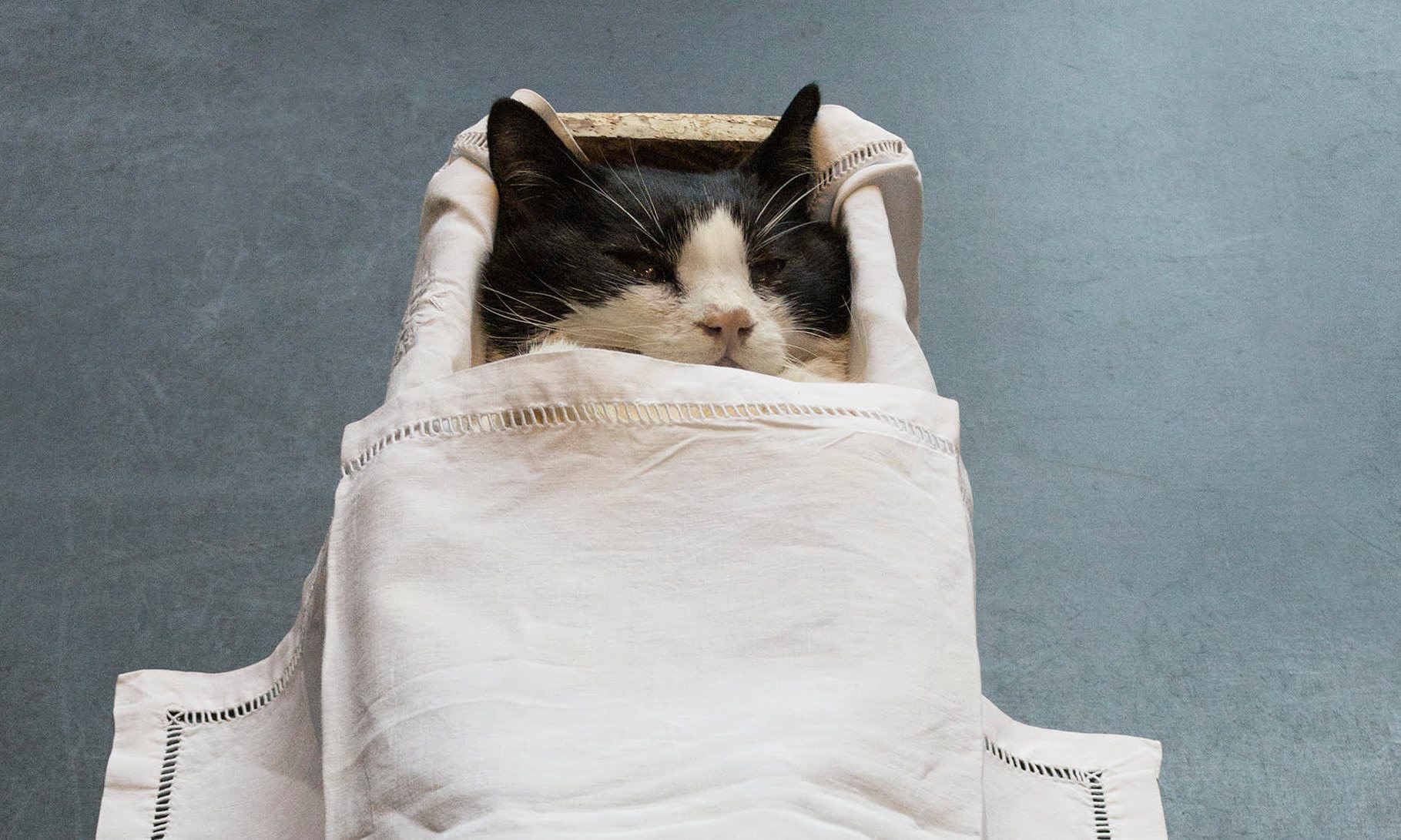 The Photographers' Gallery

is to open an exhibition of photographs by five artists shortlisted for this year's edition of the Deutsche Börse Photography Foundation Prize, and is set to offer a showcase of intriguing imagery featuring captivating landscapes, portraits of deceased pets and snapshots of post-riot LA amongst many other. Sophie Calle's simultaneously humorous and deadpan take on mortality one of the show's highlights, with the Paris-born artist meditating on the concept through photographing her cat Souris in a miniature coffin, using an image of a stuffed giraffe as a metaphor of her mother, and including conversation and diary extracts as part of her small yet profound My Mother, My Father, My Cat exhibition.
Her images are counteracted powerful, quiet stillness of Awoiska van der Molen's dense landsape photographs. The artist previously gained recognition for her long-exposure imagery from the Sequester series later published as a book, with some noctural portraitures of natural environments also making it to this year's exhibition. Dana Lixenberg's Imperial Courts monochrome portraits of LA residents after the Rodney King riots are another part of the exhibition's narrative, accompanied by Swiss duo Taiyo Onorato and Nico Krebs's road trip impressions taking viewers on a journey from ancient traditions to post-Communist structures.

Deutsche Börse Photography Foundation Prize

opens doors this Friday, on show until 11 June.
Metropolitan Museum's Director Resigns Under Pressure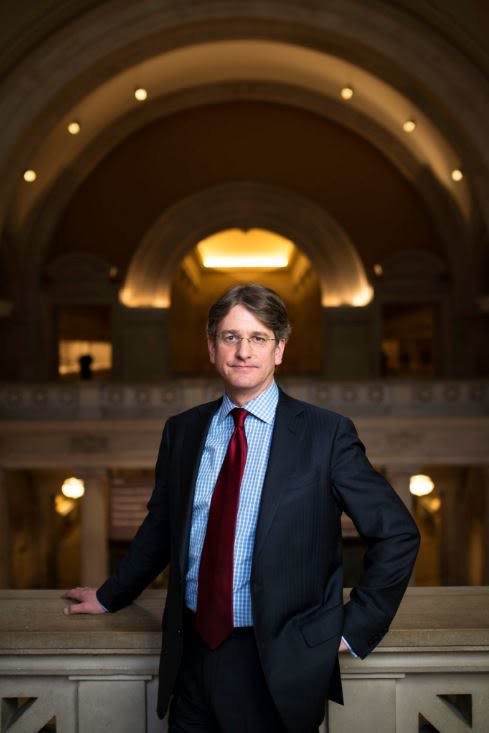 After eight years of holding the position of director and chief executive at the

Metropolitan Museum of Art

, Thomas P. Campbell officially announced his departure from the institution on Tuesday afternoon. The decision seems to follow several months of some trustees, curators and other staff members sharing their criticism of Mr Campbell's decisions related to Met's financial operations and expansion plans that didn't help to alleviate the museum's economic struggles; however many point to the role of the board in the difficulties, who backed Mr Campbell's initiatives. The Met is not striving to appoint the new vacancy immediately, but instead to "take some time to consider the leadership neeeds in a thoughtful and deliverative way", according to current chairman of the museum, Daniel Brodsky. Mr Campbell's post aimed to lead the Met's development in Modern and contemporary art, and is understood to have brought about the acquisition of

Cubist masterpieces

donated by Leonard A. Lauder. It is speculated that Daniel H. Weiss, currently the Met's president and chief operating officer, can be appointed to the role, and some believe the next months to act as a test to confirm his suitability and interest in the job.
Linda Kitson: 'I made sure I had my own helmet and didn't get in the way'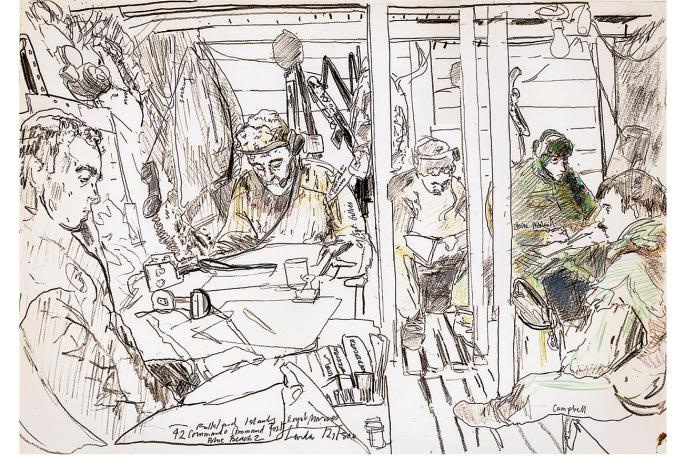 King's Cross-based

House of Illustration

opens an exhibition of drawings by Lina Kitson, the first woman officially commisioned as a war artist who gained widespread recognition through documenting seminal moments in British history - particularly of the Falklands War, where she accompanied the troops into combat to produce illustration-based reportage. The exhibition brings emphasis to a conflict that can by some be seen as short-lived and minimal-fuss compared to other wars, but the artist's pen and ink masterpieces prove just the opposite. The exhibition was curated by the artist's close friend and mentor Quentin Blake, whom she met when she first studied at Royal College of Art, specialising in illustration.

Linda Kitson: Drawings and Projects

is on show from 3 March and runs until 30 April, and also features works from Kitson's other projects.