Victor Vasarely
Art on This Day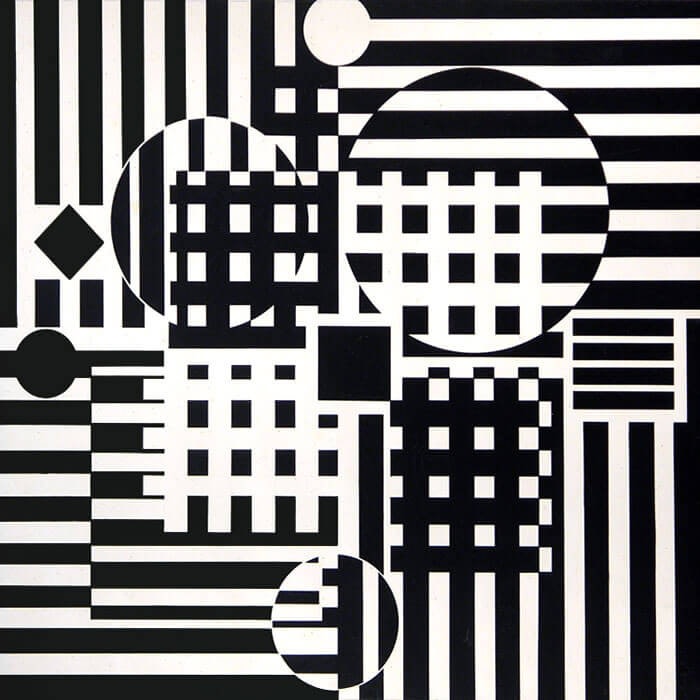 Today marks the passing of Victor Vasarely 20 years ago at the honorable age of 90. Born in a Hungarian family, Vasarely is seen as the founder of the Op Art Movement with followers like Bridget Riley and Yaacov Agam.
Victor Vasarely studied medicine in Hungary but became a graphic designer and artist during the 1930s, the era in which he also moved to Paris. His interactions with other artists were still limited at the time but he eventually went on to produce art and sculpture using optical illusion.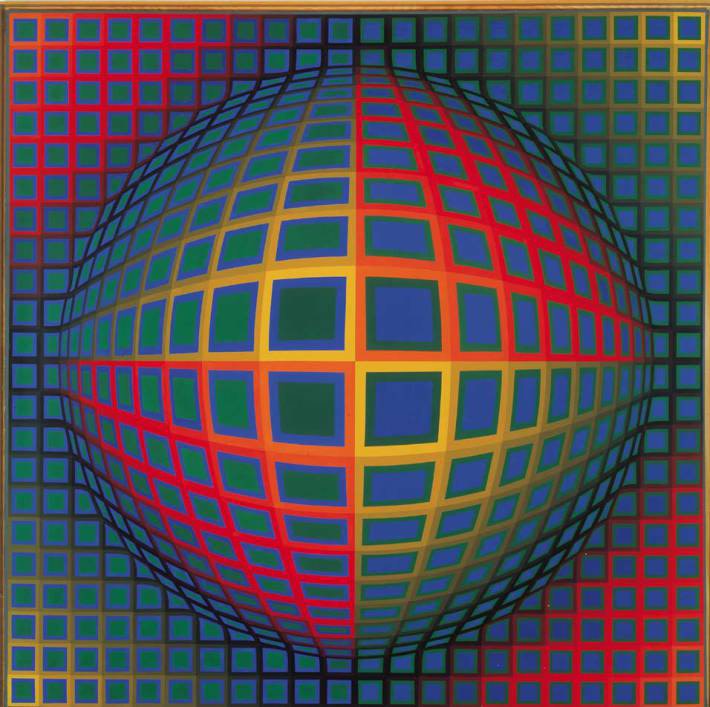 Vega Nor 1969 Victor Vasarely
His graphic design background always remained strongly recognizable in his work, as he is now known best for this style of geometric abstract art using a minimal number of forms and colours. He found inspiration not only in Kinetic and Bauhaus principles but also in Wassily Kandinsky's abstraction or the Constructivist movement.
In the 1950s, Vasarely begun an active support of art in public spaces. He designed several murals of metal and ceramic for buildings and architectural commissions worldwide. You might also recognize the logo he designed for the 20th Olympic Games in Munich. As a result of this architectural activity, one can discover his work today in several places dedicated to his paintings. Back in 1970, the artist himself opened a first Vasarely Museum at a gorgeous renaissance palace in Gordes. This place has sadly been closed down but a second attempt in the '70s was the Foundation Vasarely in Aix-en-Provence. The structure of this museum was designed by Vasarely himself and one can still go visit today. There even used to be Vasarely centres in New York and Oslo in the '70s and '80s. If you are interested in going to Hungary, there are two Vasarely Museums in his native country today: one in Budapest and one in his birthtown Pécs.