Pablo Picasso's first United States exhibition
Art on This Day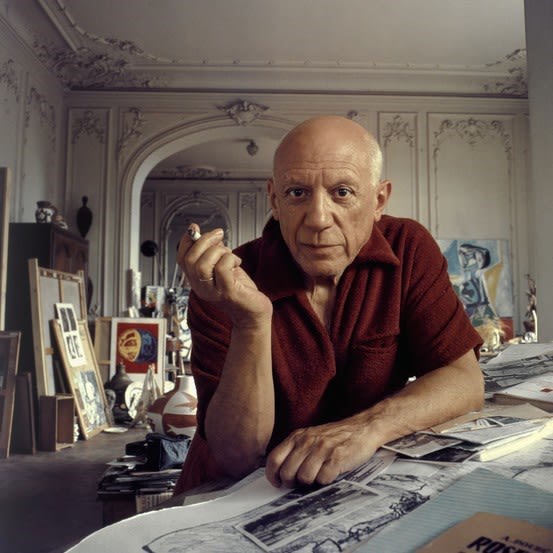 On this day in 1923, the Arts Club of Chicago hosted the opening of Pablo Picasso's first United States exhibition, entitled Original Drawings by Pablo Picasso, becoming an early proponent of modern art in the United States.
Pablo Ruiz y Picasso (25 October 1881 – 8 April 1973) is regarded as one of the greatest and most influential artists of the 20th century, known for his unique contribution to the Cubist movement, to the invention of constructed sculpture and collage, and to the wide variety of styles and techniques that he helped to develop. Among his most famous works are the proto-Cubist Les Demoiselles d'Avignon (1907), and Guernica (1937), depicting the bombing of Guernica by the German and Italian air forces at the behest of the Spanish nationalist government during the Spanish Civil War.
Picasso demonstrated extraordinary artistic talent in his early years, painting in a naturalistic manner through his childhood and adolescence. During the first decade of the 20th century, his style changed as he experimented with different theories, techniques, and ideas. Exceptionally prolific throughout the course of his long and prolific life, Picasso achieved universal and immense fortune for his revolutionary artistic accomplishments, and became one of the best-known figures in modern art. His influence was widely acknowledged by admirers and detractors. On the occasion of his 1939 retrospective at MoMA, Life magazine wrote: "During the 25 years he has dominated modern European art, his enemies say he has been a corrupting influence. With equal violence, his friends say he is the greatest artist alive."