Art in Print
Green and unpleasant land: UK countryside takes sinister twist in new exhibition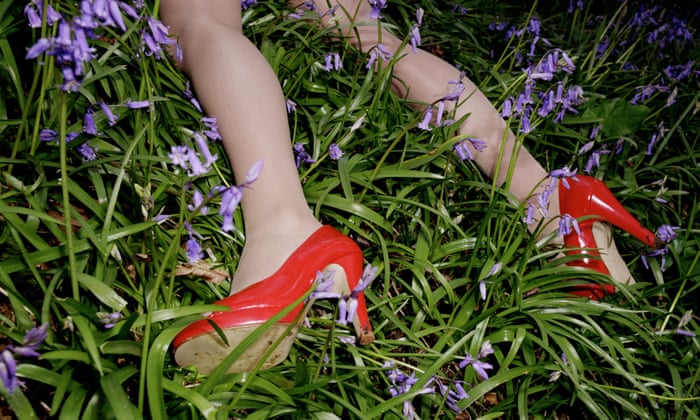 In Creating the Countryside, Compton Verney gallery in Warwickshire is exploring how artistic, social and political forces have shaped Britain's relationship with rural landscape. The exhibition includes paintings by Turner, Constable and Gainsborough as well as a vase by Grayson Perry of villagers jostling to watch a woman in Victorian attire being taken away in a police van or a picture by Anna Fox of a pair of feet in scarlet high heels in a green ditch. The show preserves the traditional ideal of peace and solitude, but includes some anxiety a well. Or as the curator, Verity Elson says: "There's just something apparently endlessly seductive about the idea that beneath all this lovely greenery, something evil lurks."
Another project will be taking place as well. 'The Clearing' is an encampment built in the parkland grounds of the gallery, a former stately home. Several artists will spend the next seven months there as a resident. Their home is built from salvaged and donated materials and described as 'part school, part shelter and part folly'. The entire concept is half satirical, half serious as the artists in residence will teach weekend workshops in which you can learn skills you'll need once the global economy has collapsed. The show runs until 18 June.
Eileen Ramsay obituary. Photographer who found a specialist niche in the world of sailing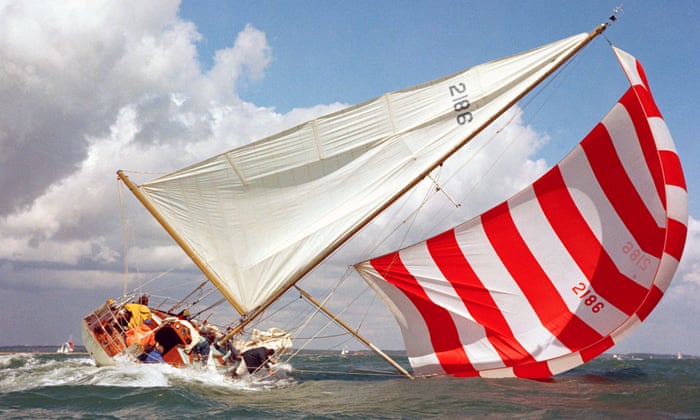 Eileen Ramsay, one of Britain's most celebrated impressionist photographers, died at age 101 on 8 February 2017. She became known through her photographs of the world of sailing, in which she found her own niche. Eileen was the first to take pictures from water/wave level and from acute angles, at a time when everyone else took side-on portraits. She once told 'I didn't take pictures, I made pictures', which says a lot about her work.
Eileen Ramsay started out as a nanny and got employed as a receptionist at Marcus Adams photography studio. It was there that she first got into photography. When here pictures were judged to be the best of the employees, she had to run the business throughout war, as Marcus Adams was called upon to go fight.
Eileen was one of the rare women in the male-dominated world of yachting. Upon the reason why she might have been able to push through that, she thought it was because she did not interfere. Yet she was no pushover either. She believed that her approach and steeliness character enabled her to to go places that male photographers never would have been able to.
She stopped photographing professionally in 1971 when her husband passed away. Eileen picked up painting and gardening instead. However, she has always been able to recall nearly every photograph, often with an amusing anecdote accompanying it.
How a Museum Curator Solved a 600-Year-Old Mystery
David Steel, the curator of European art at the North Carolina Museum of Art, has spent the last 20 years searching for a panel missing from a 14th century altarpiece by early Renaissance artist Francescuccio Ghissi. It had been his lifelong dream to reunite these panels in one location. They had been separated into several US museums for over a century but one of the nine pieces is missing. It should be one of the last episodes in St. John's life but which scene did Ghissi paint in that final panel?
Steel has thoroughly researched the history of the artwork but it wasn't until he called upon the help of Ingrid Daubechies that the ninth panel really got a visual identity. Steel commissioned on of her collegues, Charlotte Caspers, to recreate the missing panel following the materials and methods outlined in the early-15th century painting manual by Cennino Cennini. As for the topic of this missing panel, Steel knew the missing scene would most likely have come from the 13th-century Golden Legend, a book detailing the lives of saints. There he found several candidates and eliminated them until a baptism scene of the ghigh priest Aristodemus seemed just right.
At the end of his month, Reunited: Francescuccio Ghissi's St. John Altarpiece' will open at the Portland Art Museum, the exhibition brings together the altarpiece's long-term separated panels with the brand new ninth panel.