Weekly Roundup
Our favourite art world images from the week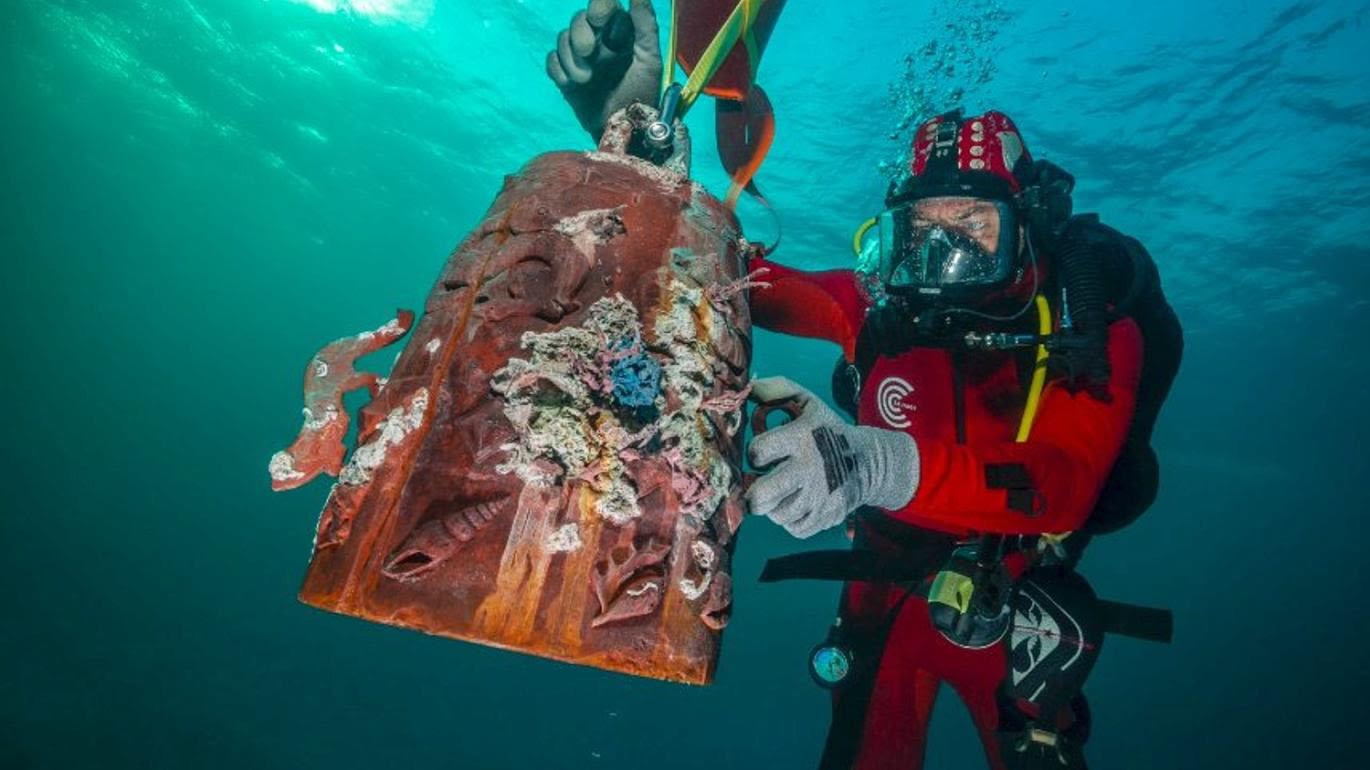 Damien Hirst spent ten years and millions of pounds funding the salvage of treasures from a ship which sank 2,000 years ago. Or he may have cast them at an English foundry, thrown them in the sea and retrieved them once they were encrusted in coral. Whatever the truth is, his first new body of work in years is being launched next month in Venice amid great expectation as Treasures from the Wreck of the Unbelievable.

A spectacular dining set given to the Duke of Wellington to celebrate his victory over Napoleon is to go on on display for the first time.
Visitors to Apsley House, Wellington's London home, will be able to see part of the collection of 400 gilded pieces set out on the dining room table in the Waterloo Gallery.
The Saatchi Gallery has commissioned 10 emerging British artists to work with the latest in phone technology to produce photographs for its new exhibition. Artists including Chris Levine, who hit the headlines when he made a holographic portrait of the Queen in 2004, will take part in the show From Selfie to Self-Expression.

A fortnight after the death of Howard Hodgkin's death and the National Portrait Gallery's opens the marvellous Absent Friends.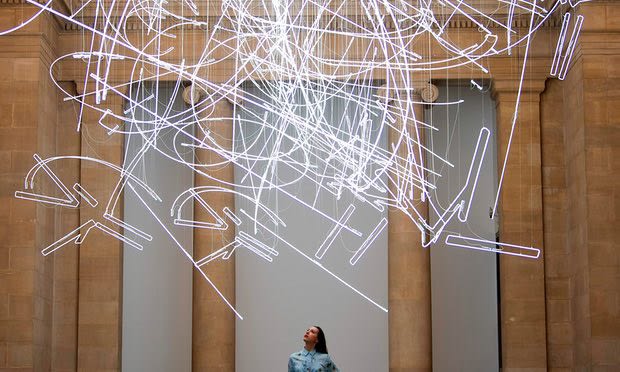 Cerith Wyn Evans' work. 'Forms in Space … by Light (in Time)' is a neon installation commissioned by Tate Britain that has been described as 'an adventure playground for the eyes'.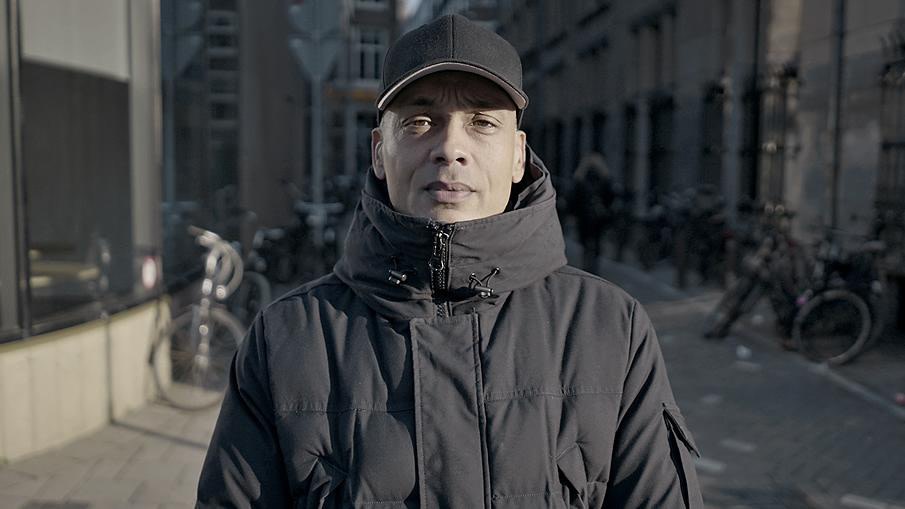 A documentary called The man who stole two Van Goghs has recently aired on Dutch national television which includes the confession Octave Durham aka The Monkey who broke into the Van Gogh Museum in Amsterdam in 2002. Despite pleading not guilty, the art thief served a 25 months sentence in jail and has been legally prohibited from setting inside the museum again! The two priceless early works, View of the Sea at Scheveningen (1882) and Congregation leaving the Reformed Church in Nuenen (1882-84) were the pieces stolen.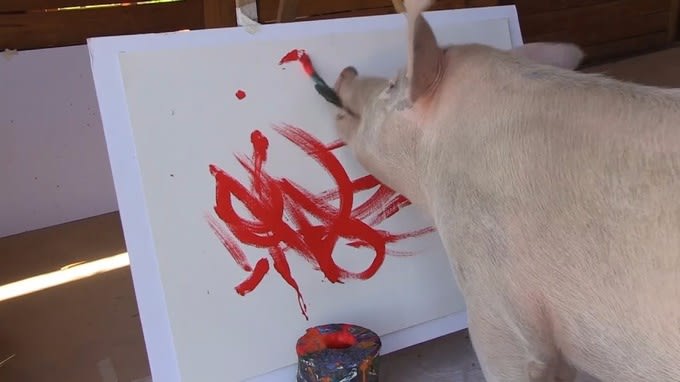 Pigasso is a pig that was saved from a slaughterhouse now spends her days creating artworks that sell for up to $2,000 (£1,600). She first started painting in October last year and now has her own art gallery, with art collectors describing her pieces as "abstract".