Art in Print
The masterpiece by Thomas Gainsborough masterpiece which was slashed with a screwdriver has been restored and returned to its spot in the National Gallery.
The Morning Walk, a 1785 portrait of William Hallet and Elizabeth Stephens was defaced by an attacker who entered the gallery on a busy Saturday afternoon earlier this month. The damage consisted of two slashes were made in the lower half of the painting in the rough shape of a cross, the longest measuring around a metre.
The National Gallery's East Wing was evacuated and closed for two hours following the incident, which took place at a spot featured in the 2012 James Bond film Skyfall.
The painting is now back on display in room 34, which is also home to two of the gallery's most famous paintings: The Haywain by John Constable and Whistlejacket by George Stubbs.
Via: The Telegraph
Unmissable Howard Hodgkin at the National Portrait Gallery, London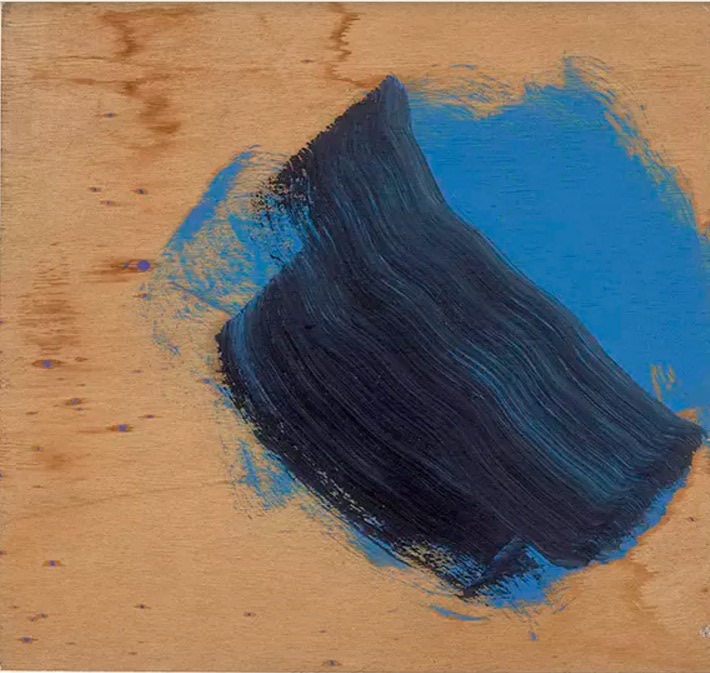 A fortnight after the death of Howard Hodgkin's death and the National Portrait Gallery's opens the marvellous Absent Friends. Described as a first posthumous exhibition it crystallizes a reputation. The show distils his greatest strengths as a painter, and transforms our understanding of his achievement.
The NPG from start to finish stretches the limits of what a portrait can be, and demonstrates how audaciously Hodgkin collapsed boundaries between figurative and non-figurative art. This terrific selection of Hodgkin's most memorable images also includes later work which, as often with older artists, tends to abstraction even though he was never a wholly abstract painter.
The exhibition is open at the National Portrait Gallery until 18 June 2017.
Via: FT
Cerith Wyn Evans: Forms in Space … by Light (in Time) review – an optical trapeze act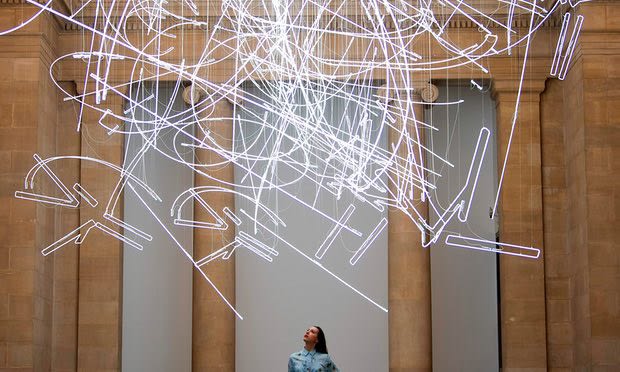 Adrian Searle gave 4 stars in his most recent review of Cerith Wyn Evans' work. 'Forms in Space … by Light (in Time)' is a neon installation commissioned by Tate Britain and, according to the writer, 'an adventure playground for the eyes'. He states that this 2 km long piece of mysterious, tangled shapes, hanging at the heart of Tate Britain, in Duveens Galleries, seems to be suspended in the air.
Searle finds and praises a number of references in the piece of this Welsh artist – from drawings of mythological creatures by Picasso and particles at the Large Hadron Collider to The Large Glass, from 1923, created by Marcel Duchamp. He continues by saying that, the technical complexity of the work is not detracting from the optical dance and the viewer becomes aware of time of space in which the work exists.
Via: Guardian