Art in Print
She painted endless self‑portraits, but cared little about appearances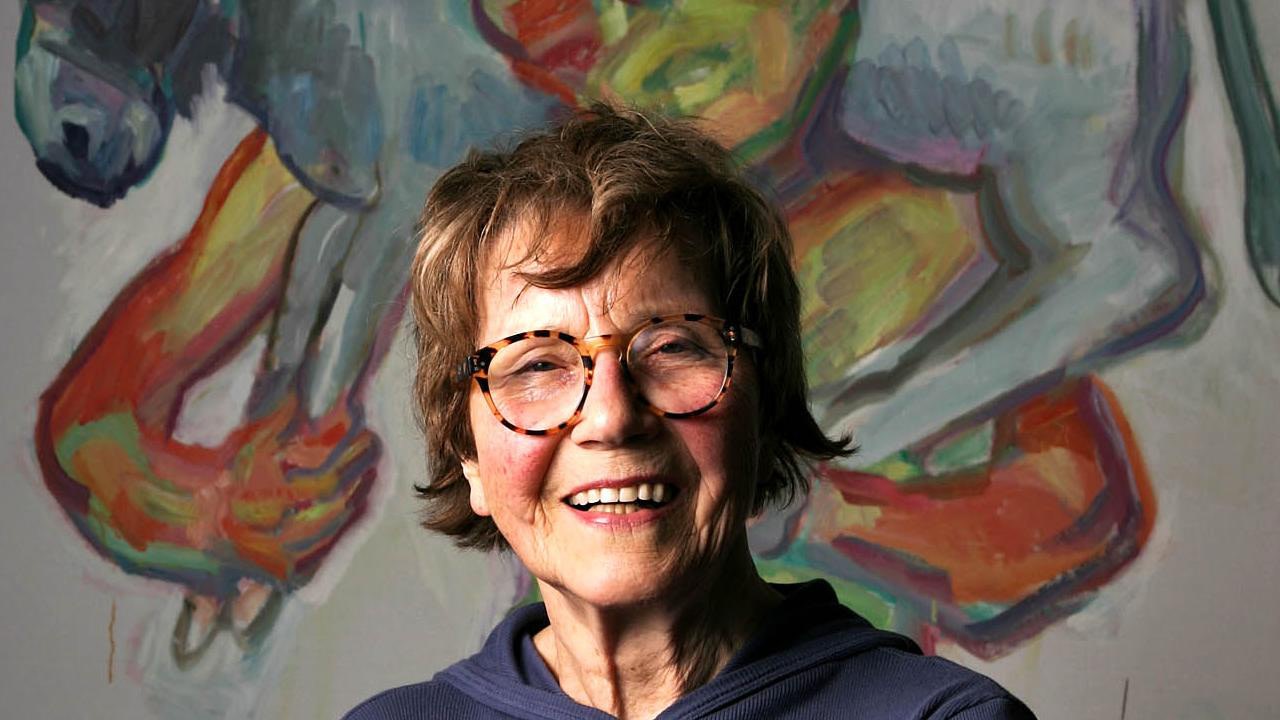 Maria Lassnig was an Austrian artist known for her painted self-portraits and her theory which she named Körperbewusstseinsmalerei meaning "body awareness paintings". We are all guilty of re-adjusting our hair, using filters and finding the best possible lighting when we take selfies, pictures of friends, and even plates of food. This was the least interesting factor to Lassnig, who would much rather portray the way she felt in her portraits.
In the next couple of weeks, Hauser & Wirth will be staging a survey show that takes over both of its London spaces. The gallery will display Lassnig's work in chronological order, starting with her 1950s abstract works, which are comprised of more sombre colour shapes and stark monochrome geometries. The paintings produced by the end of the decade are more intensely colourful, gestural and expressive abstracts.
In order to stay as true as possible to her theory, Lassnig would paint only the parts of herself that she felt. If her legs went numb, she would leave them out of her painting, moreover, if it was the reach of her arm that she sensed, she would carry it onwards in a wandering line.
This exhibiton will feature never before seen works by Lassnig, as the aim of the curators was not to show her "golden treats", many of the images on display were kept in storage all her life. Lassnig worked on this exhibition with the gallery until the last two weeks before her death. Maria Lassnig: A Painting Survey, 1950-2007 is at Hauser & Wirth until April 29th.
Via: Times2
HIgh and Mighty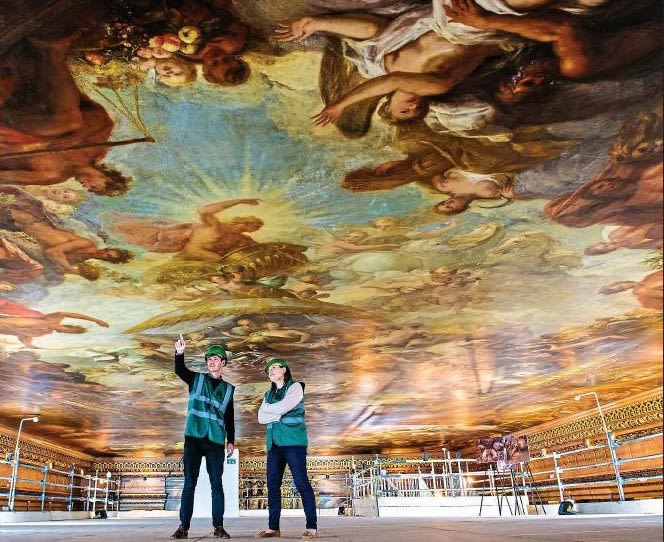 Visitors who want to get up close to London's answer to the Sistine Chapel will be able to from tomorrow at the Old Royal Navel College. The monumental ceiling painting located in the Wren and Hawksmoor's Painted Hall and executed by Sir James Thornhill, is undergoing major conservation which is why guests will have the opportunity to have a closer look at the progress of the restoration taking place. Gallery-goers will be able to climb up 60ft in the air on ceiling tours to see the two year restoration of the 3,400 square metres of painted surface.
It is part of a scheme to create a new visitor centre, gallery and café in the building which was opened in 1694. Thornhill was paid £1 per square yard for painting the walls and £3 per square yard for the ceiling, a tiny amount compared with the more than £10.5 million that the restoration and building works are now costing. The hour- long ceiling tours on the observation deck are a fundraiser towards the two million still to be found.
The Painted Hall at Old Royal Naval College Greenwich is open to the public tomorrow.
Via: The Evening Standard
Art Exhibit is Music to Metropolitan Museum's Ears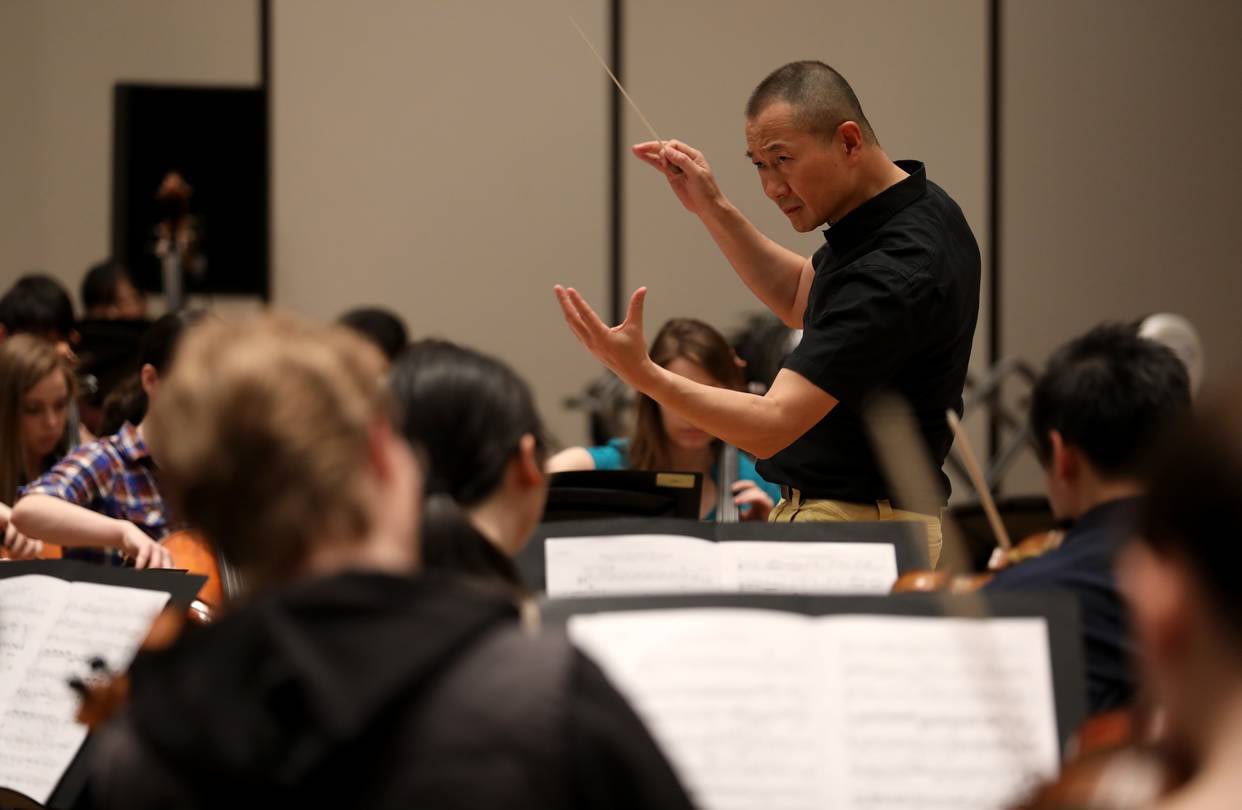 A new exhibition opening at the Metropolitan Museum on Manhattan's Upper East Side, on ancient Chinese Art, will not only display 160 plus objects (some of which have never been seen before in the US); but will also host a concert on Friday night and Saturday afternoon featuring the world premiere of an orchestral work commissioned in connection to the show. Age of Empires: Chinese Art of the Qin and Han dynasties (221 B.C-A.D 220), opens next week and will run through to July 16th.
The orchestral piece is called Symphony of Colors: Terracotta and was created by New York and Shanghai based composer, Tan Dun who is best known for his Oscar winning score to the film Crouching Tiger, Hidden Dragon. Dun tried to capture the power of the statues in sonic terms and found this to be very challenging. In order to overcome this, he has created a film which will be displayed during their performance showing the statues in their original location in China. As well as this, wanting to stay true to the title of his performance, Mr. Dun also incorporated percussion instruments made from terracotta.
The Met wants to create excitement amongst museumgoers, which is why they are expanding on the art it showcases through music and other programming.