Art in Print
The problem with selling contemporary art at auction: The Artist Pension Trust withdraws 18 lots from Sotheby's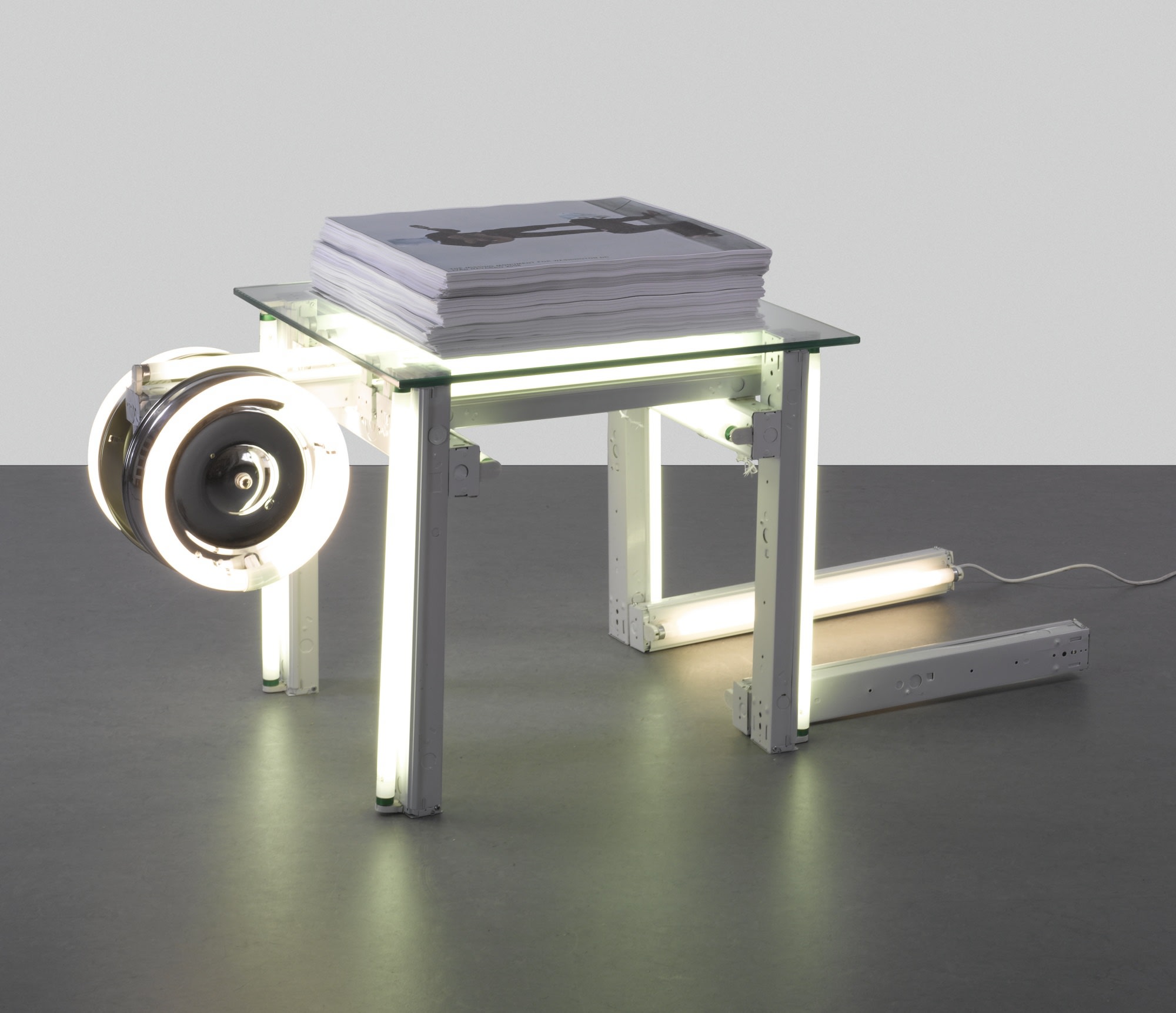 18 lots estimated to sell for as much as £200,000 were withdrawn from a contemporary art sale in London, including works by former Turner Prize nominees and winners David Shrigley, Jeremy Deller, Richard Wright, Jane and Louise Wilson and Douglas Gordon, as well as OBEs Ryan Gander and Bob and Roberta Smith (aka Patrick Brill).
Apart from the artists' shared distinctions, what bound them together was that they had all invested in their own work by placing these examples as long as 14 years ago in the Artist Pension Trust (APT) – which was now selling. The catalogue had been out for a month and the works on cue for the pre-sale exhibition when the APT requested Sotheby's to stop the sale.
Thanks to virtual reality all your world is the stage
The National Theatre is pioneering a new way for audiences to experience live performance. Theatre regulars get a rush from being at the forefront of theatre evolution.
Called Draw Me Close, it combines live performance with emerging virtual-reality (VR) technology in a way that has not been seen before, making a show that is something between film and theatre. Users experience VR with headsets that cover the ears and eyes and which transport them to a different environment. Whether you are under the sea or on a mountain, the crucial thing is that you can turn to see what's above, below and behind you. It is, in fact, properly immersive.
Surrealism's Egyptian moment
Ramses Younan, Untitled, 1939.
A revelatory show celebrates a cosmopolitan collective that flourished in wartime Cairo. Art et Liberté: Rupture, War and Surrealism in Egypt is co-curated by a duo of Art Reoriented, Sam Bardaouil and Till Fellrath. It traces Egypt's Art and Liberty collective of artists, photographers, writers and intellectuals through its short-lived starburst from 1938 to 1948. With more than 125 works and 150 archival documents, this is the first full show of a group whose Egyptian core embraced foreign-born artists at a time when wartime Cairo was a haven from fascism.