Pelham Picks
An exclusive look at the most illustrious private views of the week ahead
35th Edition of Art Brussels

The latest edition of Art Brussels will take place between Friday 21 April and Sunday 23 April 2017. The Artistic Programme comprises special presentations within the fair including of Dirk Braeckman who represents Belgium at the 57th Venice Biennale; an extensive talks programme with leading speakers in their fields discussing subjects including the artists' estates, digital art and the Venice Biennale; and a flagship artistic project curated by internationally renowned exhibition maker Jens Hoffmann and distinguished curator and critic Piper Marshall.
Though it retains its youthful profile as a discovery fair, Art Brussels is one of Europe's oldest and most established fairs, celebrating this year its 35th edition. Since its inception, Art Brussels has evolved into a must-see international contemporary art fair, and one of the top European art fairs.

For the second time, Art Brussels will take place in the beautiful Tour & Taxis landmark building, a turn of the 20th century customs house, situated in Brussels' vibrant inner-city area and a location offering ideal viewing conditions for art. Collector attendance is strong with visitors notably from Belgium, France, Germany, Italy, Luxembourg, Scandinavia, The Netherlands and the United Kingdom as well as from countries further afield such as Australia, Turkey and the USA.
Preview & Vernissage: Thursday, 20 April 2017, 11 am to 10 pm.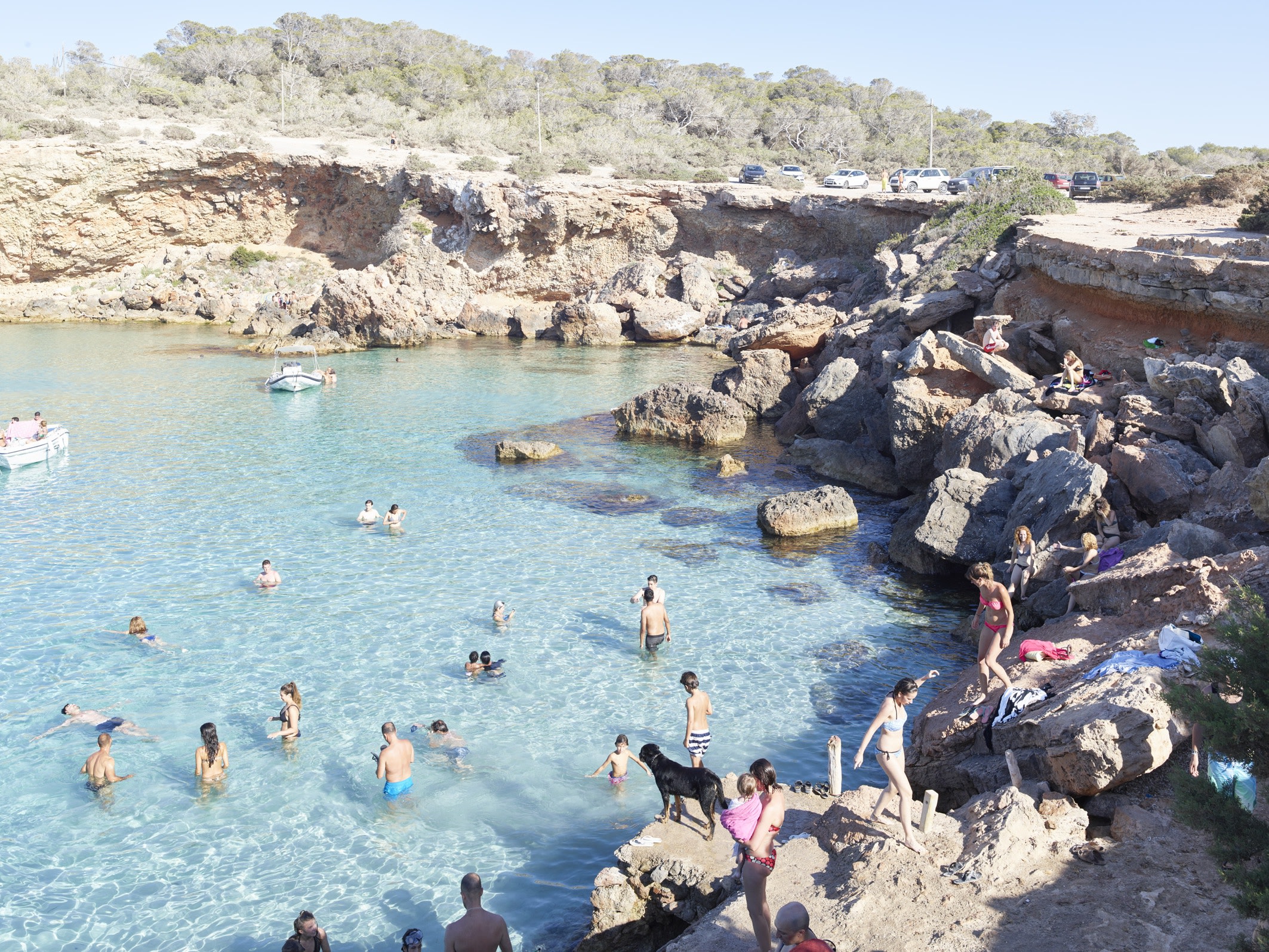 Benrubi Gallery announced Disturbed Coastal Systems, the latest exhibition by internationally acclaimed photographer Massimo Vitali, on view from 20 April to 17 June 2017.

The subject of Vitali's latest exhibition is the intersection of land and sea, the end of the terrestrial human habitat and the beginning of the aqueous. As is usual for Vitali, the pictures are heavily populated and feature an elevated, distant perspective that captures thousands of square meters in the frame, simultaneously magnifying the grandness of the landscape and multiplying the human presence. These are landscapes, but they're also crowd scenes. Individuality is less important than the tribe, and the very idea of the frame is threatened by the enormity of the scenes they attempt to contain.
PV: Thursday, 20 April 2017, at 6pm
Marlborough Fine Art will open an exhibition of works by renowned American sculptor George Rickey (1907 – 2002) running from 21 April to 20 May 2017. On view for the first time in London, and the first time in the UK since 1982, are 16 sculptures from the private holdings of the George Rickey Estate.
Rickey, along with Alexander Calder, was a pioneer in introducing kinetic sculpture to America in the mid-twentieth century. He was also one of the first artists to create outdoor-specific work, and is well-known for his stainless steel sculptures that respond to the natural elements. This comprehensive exhibition includes works from the artist's personal archive, some which have never been shown before, offering a new insight into his artistic process and prove Rickey as an intelligent and profound interrogator of kinesis in art.
PV: Thursday, 20 April 2017, 6-8pm