Pelham Picks
An exclusive look at the most illustrious private views of the week ahead
Marlborough Contemporary announced an exhibition of sculpture by the American artist Sarah Braman. Her first solo in the U.K., the show highlights Braman's signature commitment to infusing the recent art historical canon with distinctly American vernacular traditions and the suggestion of their dissolution.
Refined fabricated materials such as tinted glass and welded steel are used in combination with lowly stumps and logs, salvaged doors (from both bedroom and car), and discarded mattresses. The permanent yard sales and "free stuff" offerings that litter the countryside of Braman's native New England become source material, both formally and in spirit, engaging their desperation and perseverance. In this manner, webbed folding chairs piled atop a raw wooden plinth simultaneously retain the persistent echo of Modernist design and the throwaway ethos of deck furniture.
The exhibition runs from 27 April to 27 May 2017.
Opening Reception: Thursday, 27 April, 6-8 pm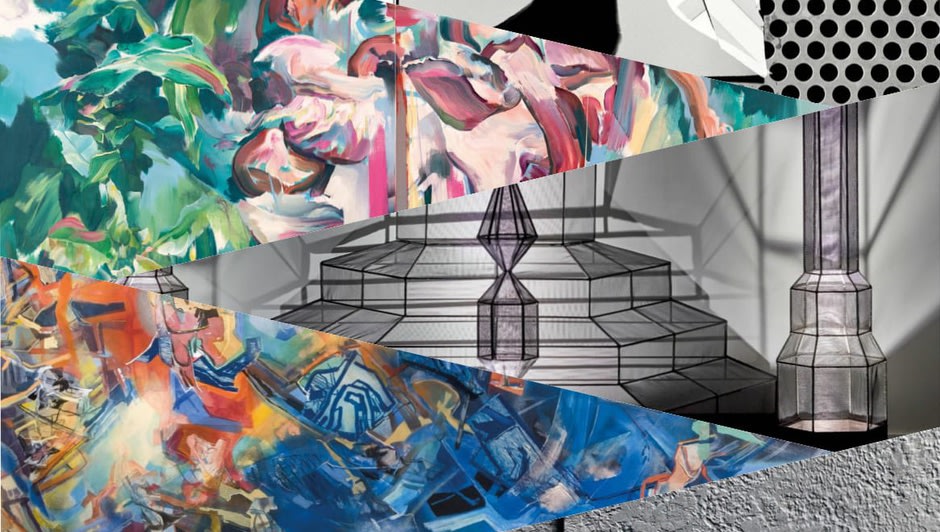 This week Sophia Contemporary presents Shifting Landscapes, a group show of contemporary American artists exploring abstraction through painting, photography and sculpture. Featuring six artists - Afruz Amighi, Iva Gueorguieva, Herman Mejia, Amir Nikravan, Holton Rower and Hannah Whitaker - the exhibition reflects on the evolving nature of American art. Casting a light on the diversity of contemporary approaches to abstraction, the works explore the artists' impact on the landscape of art and American culture, across generations and disciplines. Through a variety of points of view and artistic practices, Shifting Landscapes provides a window into contemporary abstraction in America today. The show will be on display between 28 April and 23 June.
PV: Thursday, 27 April, 6-9pm
Dafna Talmor, From the Constructed Landscapes II series
Sid Motion Gallery opens a group exhibition, including works by Dafna Talmor, Ben Nason, Minnie Weisz and Mick Finch, called Inner Landscapes. The show will be on view from 27 April to 2 June 2017.
PV: Tuesday, 25 April, 6-9pm