Art in Print
'Making Space' at MoMA Without Enough Room
While claiming in its press release that it "spotlights the stunning achievements of women artists during a pivotal period in art history," the exhibition Making Space: Women Artists and Postwar Abstraction confuses an exhibition checklist with an actual exhibition. "Making Space" misrepresents the "achievements" of several artists in the show. In striving to offer museological reparations for the past and continuing neglect of women artists, it seriously skews the history it's trying so hard to correct.
The complex logistics of organizing and installing exhibitions at MoMA notwithstanding, the museum should have either cut down the number of artists it included (for example, by eliminating pottery and furniture design, which have little to do with "abstraction"), or—a far better option—devoted more room to the show. A massive Robert Rauschenberg retrospective arrives May 21, and will homestead the more capacious fourth-floor galleries.
Crammed into its third-floor quarters, and cluttered with too many minor works, "Making Space" contradicts its own title. While there are several great encounters with undersung artists to be had, as well as refreshing reacquaintances to be made with major figures as Grace Hartigan, Jo Baer and Bridget Riley —who managed to establish themselves in spite of the unconcern and even hostility of the art world—this show feels like a lounge act for the coming Rauschenberg show upstairs.
Via: The Wall Street Journal
Brussels Shines a Spotlight on the Value of Regional Art Fairs
There are currently more or less 150 major art fairs around the world each year, and collectors and dealers routinely complain that there are too many.
But as an Art Basel and UBS Art Market report recently pointed out, fairs generated an estimated $13.3 billion in sales in 2016. Top-level contemporary fairs like Art Basel and Frieze London have become destination events that attract a truly global audience.
This year two regional fairs are emerging in the overcrowded art scene: Independent Brussels and Art Brussels, which both capitalize on Belgium's depth of discerning collectors for contemporary art.
The big collectors don't travel across time zones any more. If you are in New York and can go to the Armory and Frieze New York, you need a very good reason to go to Turin or Brussels. That's why the regional fair, focusing on relatively young and emerging artists, makes sense.
Via: The New York Times
Nazi-looted painting to be auctioned as owners' heirs fail to halt sale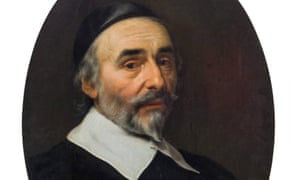 A 17th-century Dutch portrait stolen by the Nazis is to be auctioned in Vienna next week, provoking outrage from the heirs of the owners from whom it was looted who have accused the auction house of moral bankruptcy.
Auctioneers at Im Kinsky have not shied away from describing the painting, Bartholomeus van der Helst's Portrait of a Man, as disputed stolen art in the sales catalogue. They state that its current owner bought it in good faith from a German art dealer in 2004 and under Austrian law she has the right to sell it.
Portrait of a Man was one of hundreds of works looted in 1943 from the Schloss family, whose huge collection of Flemish and Dutch masters was amassed by Adolphe Schloss, a Jewish-German industrialist who lived in France.
The portrait was among thousands of other works selected for Adolf Hitler's planned Führermuseum in Linz. It was stolen again in 1945 by thieves who took advantage of the chaos at the end of the war.
Antoine Comte, a lawyer for the Schloss heirs, said the family wanted the painting back, with the admission that it was looted art.
The most prominent restitution case in Austria involved Gustav Klimt's 1907 golden portrait of his muse, called Adele Bloch-Bauer I, which was seized from the family just before the start of the second world war. For years, Bloch-Bauer's niece Maria Altmann fought the Austrian government's refusal to return it to her family. Once it was returned she sold it for £73m, donating much of the proceeds to charity.
Via the Guardian