Art in Print
The Great Wave to go on display at the British Museum before it's locked away for preservation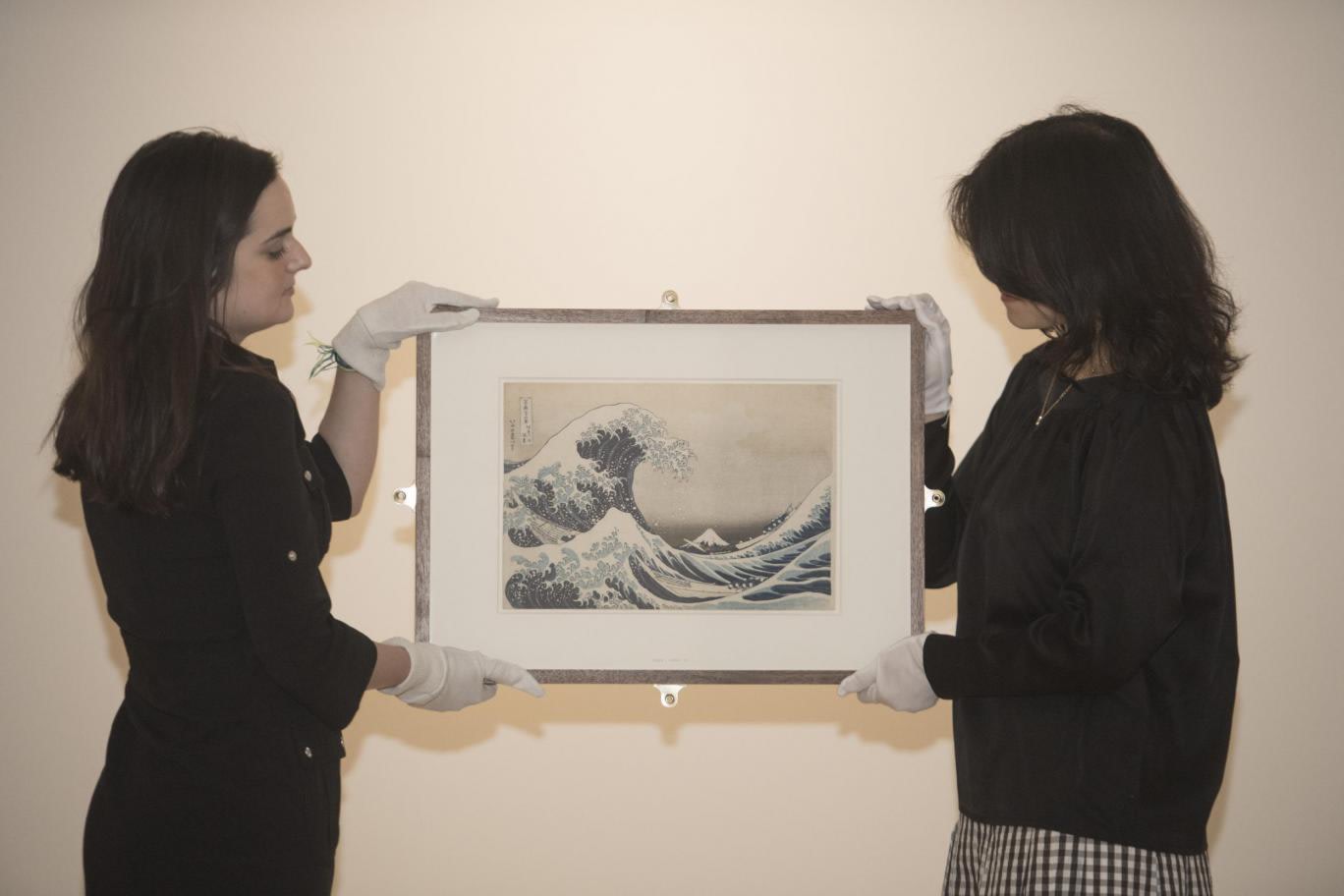 In the 1830s, thousands of copies of Katsushika Hokusai's The Great Wave were printed but only a few hundred survive. For the first time in six years, the British Museum's copy is going on display, as part of Hokusai: Beyond the Great Wave, an exhibition dedicated to the Japanese artist.
Although the print has been widely recreated in popular culture, this will be the first time many see an original copy as it has to be locked away to preserve it. It will be displayed under special low lighting to stop the colours fading, as the co-curator Tim Clark explained "In the case of The Great Wave the blue is very strong because he used a new chemical pigment called Prussian blue but the yellow of the boats and the pink in the sky was from a vegetable dye so we have to be careful and calculate how often we can show it and for how long".
Via: The Evening Standard
Art Goes Political, but Will That Fly on the London Market?
The Art World has become increasingly political this year. The Whitney Biennial in New York featured Dana Schutz's painting Open Casket, which showed the mutilated corpse of Emmett Till, the African-American teenager lynched in Mississippi in 1955. And viewers were hardly less disturbed in Athens when they watched Artur Smijewski's 20 minute film Glimpse, chronicling the misery of the refugee camp, in Calais, France, known as the Jungle.
Although political art has become popular amongst artists, the commercial market has never really loved politics as a subject. However, artists aren't making political work for the market, it's for people watching the world. Mr Paul Schimmel, a former partner at the international delearship Hauser & Wirth stated "Goya made the greatest political art, but the market wasn't kind to him, either".
Via: The New York Times