Pelham Picks
Alice Neel's Uptown and Isaac Julien's I dream a world Looking for Langston at the Victoria Miro Gallery
Victoria Miro Gallery will open two exhibitions running from 18 May to 29 July.
Alice Neel's 'Uptown' focuses on paintings made by the artist during the five decades in which she lived and worked in upper Manhattan. Intimate, casual, direct and personal, Alice Neel's portraits exist as an unparalleled chronicle of New York personalities – both famous and unknown.
Isaac Julien's seminal work Looking for Langston (1989/2017) is the focus of two presentations opening in May. "I dream a world" Looking for Langston, an exhibition of newly-conceived, large-scale and silver gelatin photographic works and archival material, will be on display at Victoria Miro (18 May – 29 July). A special presentation at Photo London (18 – 21 May) features photographs presented as both large-scale works and silver gelatin prints, accompanied by an installation of the award-winning film.
PV: Tuesday, 16 May, 6-8 pm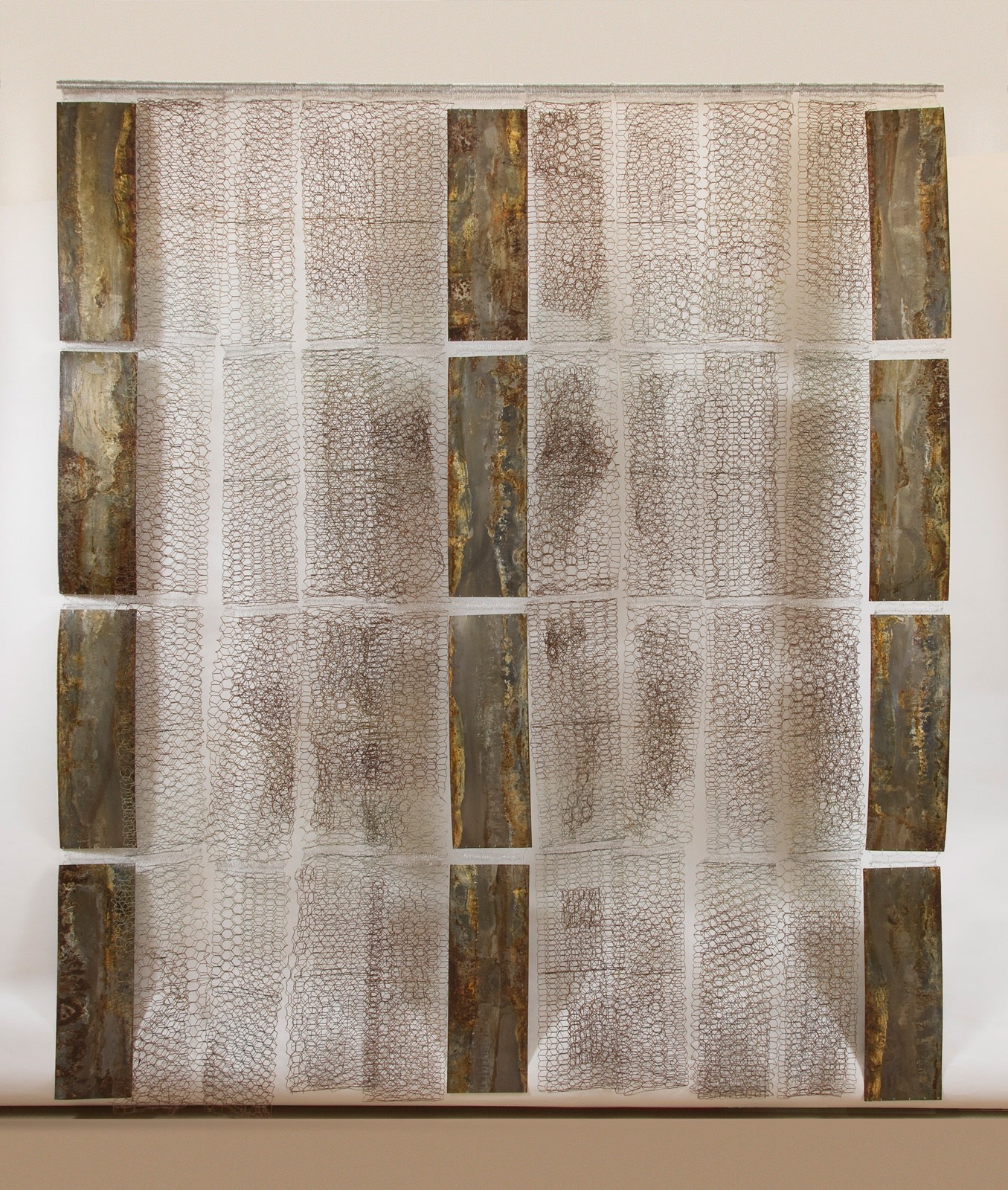 October Gallery presents a new exhibition of works by Naomi Wanjiku Gakunga. This will be her second solo exhibition in London and will be on display between 18 May – 29 July. Gakunga's works are predominantly wall-hanging sculptures created from tin cans, steel wire and oxidised sheet metal. While the techniques Gakunga uses are common to the fibre arts across many traditions, her chosen materials are not; corroded sheet metal, rusted tin cans and stainless steel wire all follow the concept of Jua Kali, a Swahili adage which translates literally as 'under the hot sun' and refers to the serendipitous outcomes born out of discarded and weathered materials.
PV: Wednesday, 17 May, 6-9 pm
Tyburn Gallery will present PANORAMA, Mónica de Miranda's first solo exhibition at the gallery. Based in Lisbon, Portugal, de Miranda is an artist of Angolan descent whose photography and mixed media based work deals with themes of geography and identity, expressing meditative visions of personal history and exploring the poetics of belonging. In de Miranda's photographic work, we see visions of the past and present of Angola as witnessed through its architectural geography: hotels, swimming pools and cinemas, mid-century modernist buildings which once served as monuments to colonial leisure, have been abandoned, repurposed, and are being silently reclaimed by the lush natural landscape.
PV: Thursday, 18 May, 6:30-8 pm