Art in Print
Sotheby's Loses Its Star Work But Auction Rallies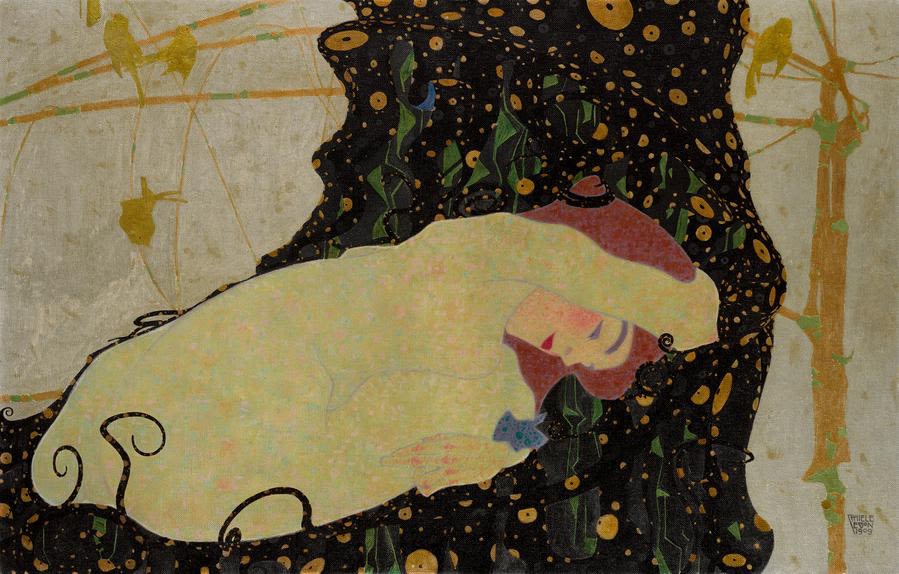 On Tuesday, Sotheby's closed the auction with a $173.8 million sale that was crippled by the last-minute withdrawal of its expected star, an Egon Schiele nude portrait. The anonymous sellers of Schiele's 1909 "Danaë" had enlisted Sotheby's to sell the painting for at least $30 million, but dealers said the languid view of the mythological maiden lacked the angularity and expressionist angst that Schiele collectors covet.
Via: The Wall Street Journal
Irving Penn: between the stars and the gutter
Penn, who died in 2009 at 92, juggled contradictions, venerating decay and perfection in equal measure. He could, in the same year, swing his lens from Audrey Hepburn's smile to a New York sewer cleaner, endowing both with monumental grace. He shot rotting flowers and street dirt but also birdlike women in Balenciaga gowns. Spectacles of cosmopolitan Europe dovetailed with Africans in tribal feathers and Peruvian peasants in ponchos. Penn brought a fashion photographer's eye even to scummy still-lifes, always sculpting elegance out of light. "Even a cake can be art," he said. He described his own photos as "beatitudes", able to elevate ephemera into timeless profundity.
Irving Penn: Centennial on view from April 24 to July 30, 2017.
Via: Financial Times
Picasso lady saved from Nazis sells for $45m
A Picasso painting bought by a Jewish art dealer, taken by the Nazis and recaptured in a daring raid by the man's son has sold for $45 million (£34.8 million) at Christie's in New York.
Femme assise, robe bleue (1939) is a portrait of Dora Maar, Pablo Picasso's mistress, and was sold to his friend, Paul Rosenberg, who stored it in his collection near Bordeaux.
Via: The Times