Mary Stevenson Cassatt
Art on this Day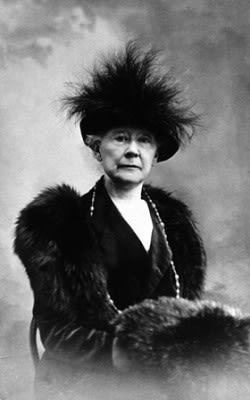 On this day, American painter and printmaker, Mary Stevenson Cassatt died at the age of 82 in Château de Beaufresne, near Paris. As a female painter and the only American-born artist officially accepted by the group, she holds a special place among the Impressionists.
Although she was born in Pennsylvania into a well-off family, she spent most of her life in France. In 1865, she began studying in Paris, where she took private lessons under the tutelage of Jean-Léon Gérôme. She stayed in Courance and Écouen and studied with Édouard Frère and Paul Soyer. Three years later Cassatt's work titled The Mandolin Player; it was the first painting by Cassatt accepted for inclusion in the Paris Salon.Unfortunately, this propitious period was abruptly interrupted with the Franco-Prussian War and she had to return to Philadelphia in the summer of 1870. After a brief stay in the US, Cassatt cam back to Europe - she traveled to Spain, Italy, and Holland, where she had a chance to discover paintings by masters such as Diego Velázquez and Peter Paul Rubens.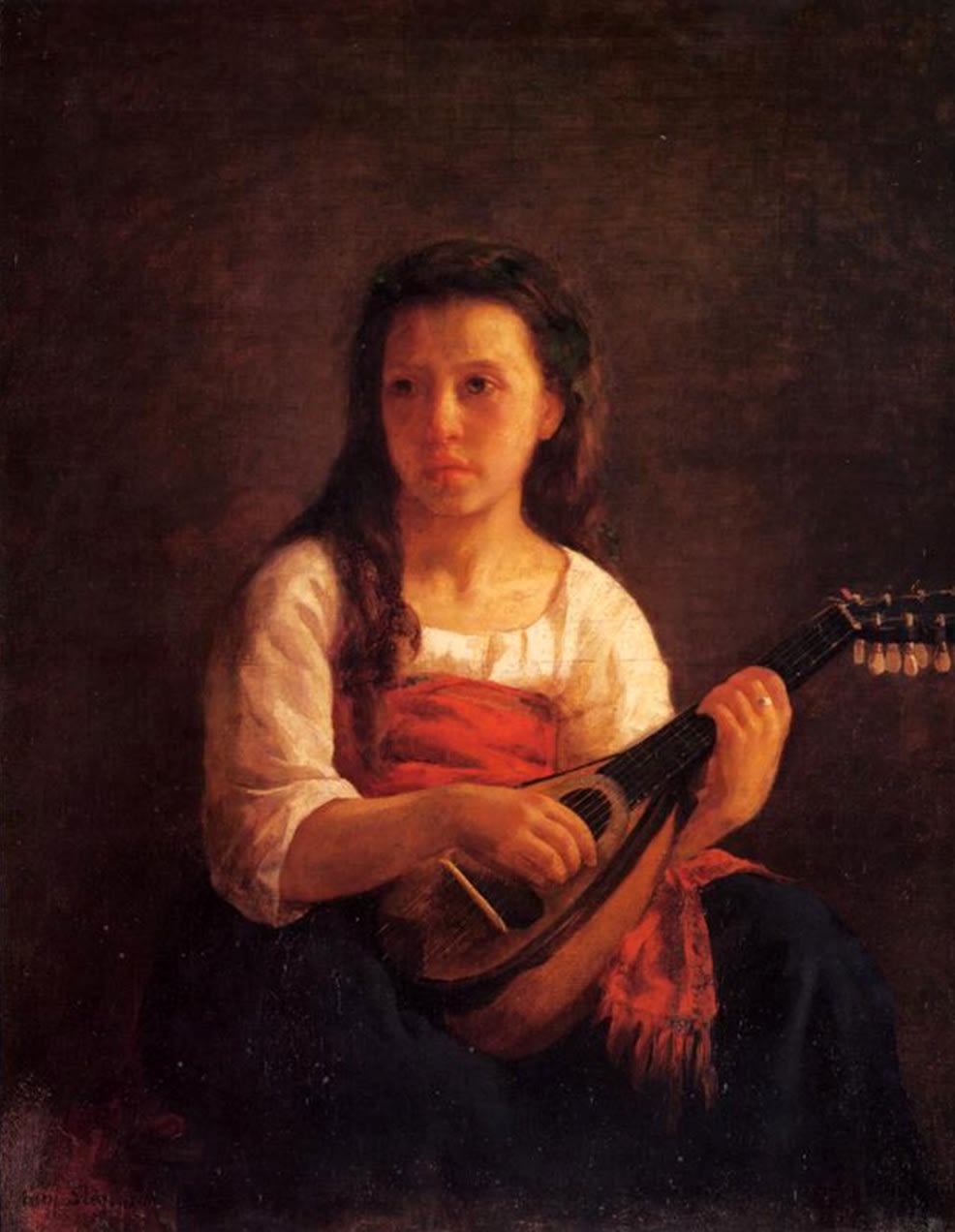 Cassatt eventually settled in Paris in 1874. Her works were exhibited regularly in the Salons. Soon the prominent painter Edgar Degas asked her to join the group of independent artists, now known as the Impressionists. As the only American member that was officially associated with the group, Cassatt took part in four of their shows in 1879 onwards. The oeuvre of other members had an enormous impact on Cassatt; she altered her technique and the use of pigment and light in praise of her mentors. She was already an admirer of Degas, and she soon after she joined the group they became friends with Degas; they often worked together and advised each other. Degas is also the one thought to encourage her to experiment with printmaking. In 1886 she was part of the first major show of Impressionist art in the USA, displayed at the Durand-Ruel galleries in New York.
Cassatt was particularly known for capturing modern-day life; after 1900 she worked almost exclusively with the motifs of children with their mothers in domestic settings. With the emphasis on capturing moments of contemporary life, typical for Impressionist, she continued to combine the pastel colours and loose brush strokes with compositions often derived from Japanese European Old Masters artists. Some of the most popular works from that period are: Mother and Child (c. 1905) and The Letter (1890-91).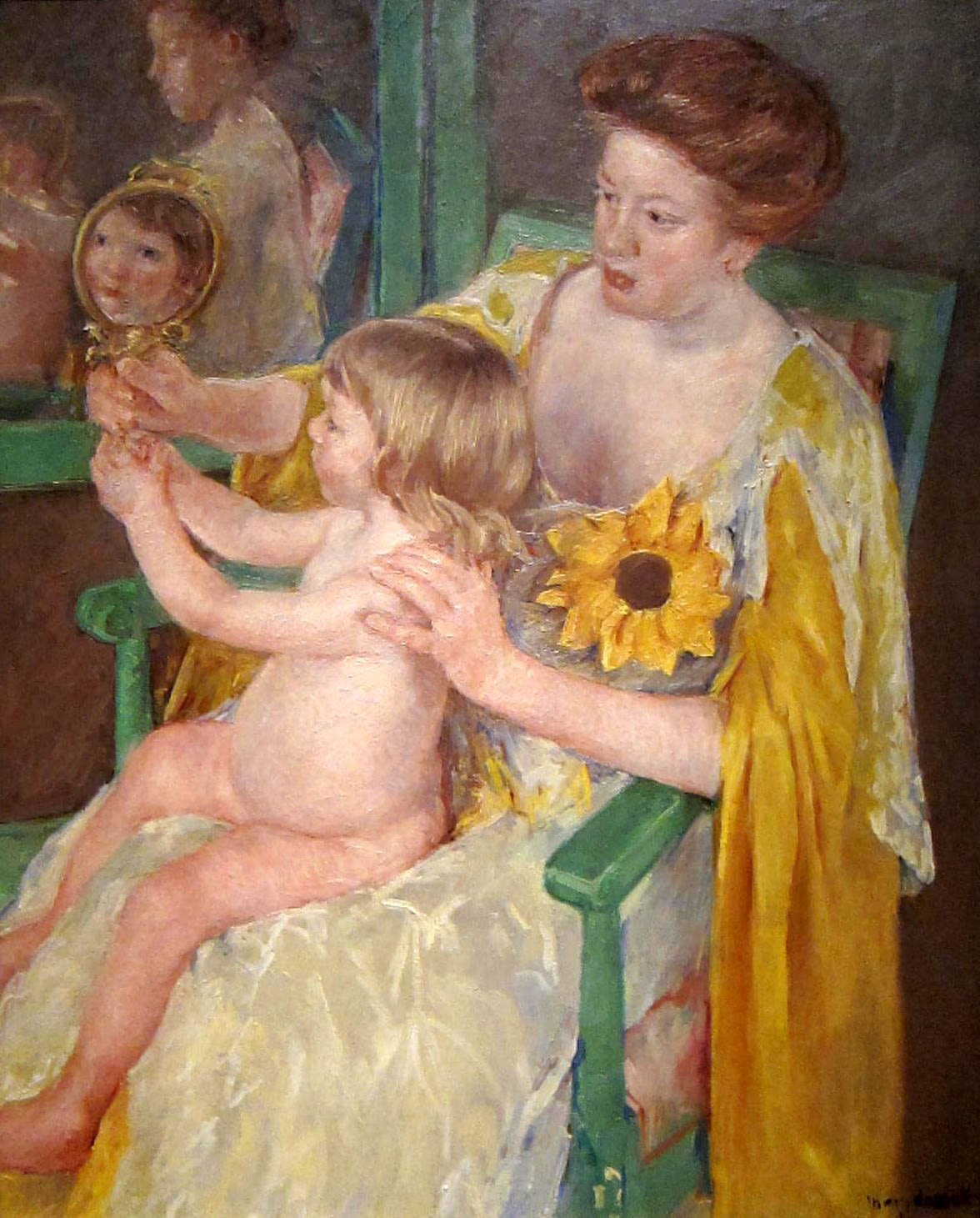 By 1914, because of her failing eyesight, Cassat could no longer produce new works. Cassatt spent most of late life in Grasse and died in 1926 at Château de Beaufresne, at Mesnil-Theribus, Oise.