Ernst Ludwig Kirchner
Art on this Day
On this day, German expressionist painter Ernst Ludwig Kirchner died at the age of 58 in Switzerland. He is mostly known for being one of the founders of the artists group Die Brücke (also called "The Bridge"), which was started in 1905 in Dresden.
Kirchner was born in Germany in 1880 and he began his education by studying architecture in Dresden. It was there where he met Karl Schmidt-Rottluff and Erich Heckel, with who he started the group Die Brücke. The name of this movement – "The Bridge" – was inspired by their intentions of forming a connection between the past and the present. The academic and traditional style was therefore combined with new forms of artistic expressions, inspired by the contemporary international avant-garde movements. The group was influenced both by the power and lack of artificiality of African art and by the German Gothic woodcuts, as well as by the prints of the Norwegian artist Edward Munch. In this early stage Kirchner's works are mainly landscapes and portraits and they are characterised by strong bold lines and contrasted colours. Only after 1911, it will be possible to spot in the artist's paintings more deformed figures and political themes.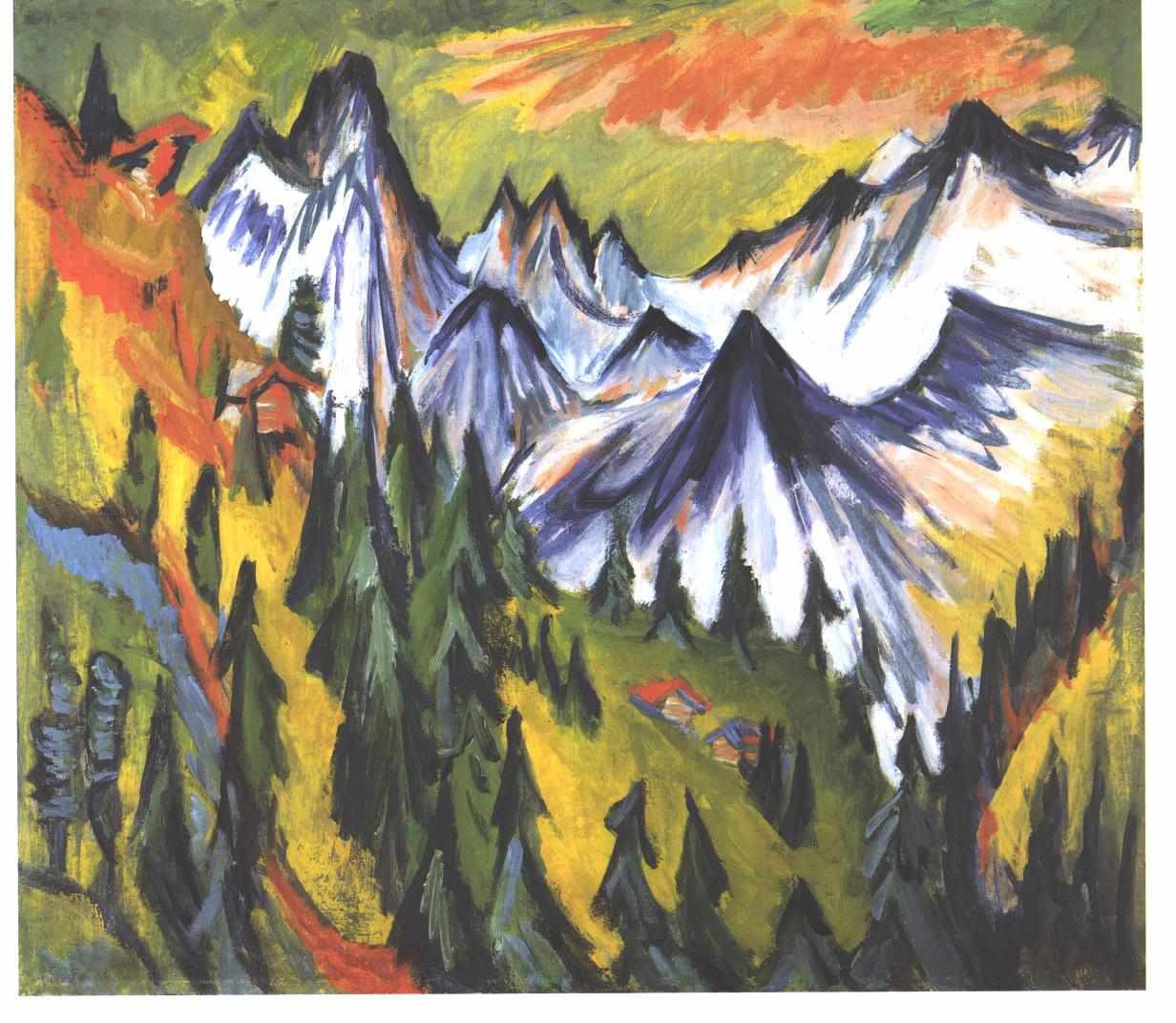 From 1911, Kirchner moved in Berlin and Monaco. It was in Monaco where the artist experimented with new subjects, like street or Cabaret scenes, and where his style became even more dramatic and violent: it is easy to spot here the contamination with new artistic movements like the Cubism and the Art Nuveau. In 1913, the Die Brücke movement dissolved due to strong internal conflicts. Kirchner joined the army with the beginning of the first world war, but in 1915 a nervous breakdown hit him so aggressively to have consequences on his mental health until the rest of his life. With the end of the war, the artist moved to Davos, in Switzerland, where he kept suffering from depression despite the increasing success of his exhibitions. In those years, his style became smoother and more abstract, probably influenced by the solemnity of the Alp's landscape.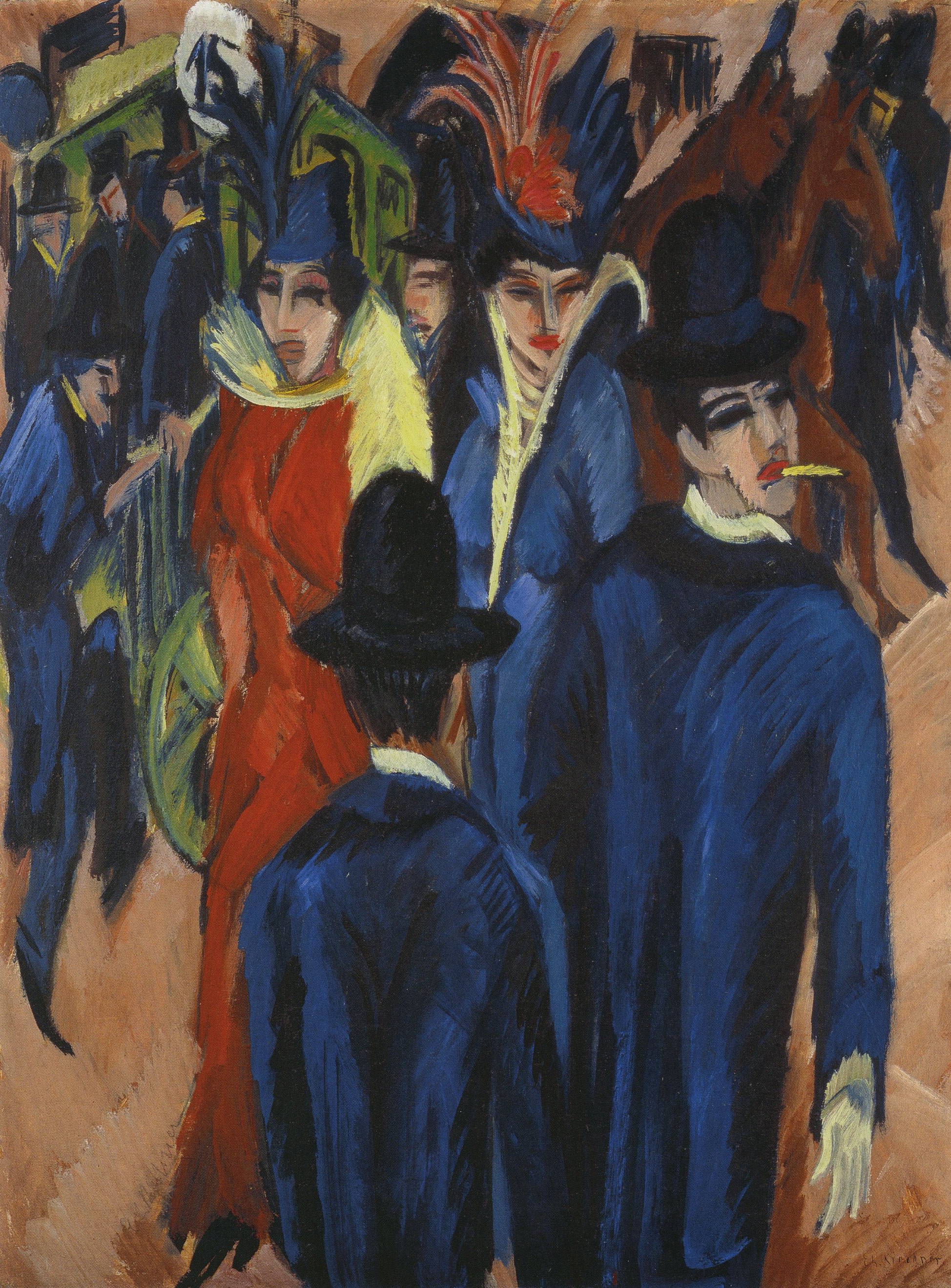 During the Nazi regime in Germany, hundreds of works made by the artist have been confiscated and removed from museums; most of them also included in the Degenerate Art exhibition in 1937 and then destroyed. This events, alongside with Kirchner's aggravate physical conditions, led him to suicide on 15 June 1538 in Davos.