Art in Print
Britain's most prestigious art forger claims his work is still slipping through the net of police and auction houses
In a newly published memoir entitled A Forger's Tale, con-artist Shaun Greenhalgh claims that some of his fake paintings and sculptures are still out there and continue to fool auction houses. For instance, it seems that a sculpture of a child's head offered for sale in 2012, and deemed to set a new auction record of £250,000 for early British porcelain, was one of Greenhalgh's fakes. According to his autobiography, it was made in the early 1980s and was copied from a series of photographs of a similar work in Oxford's Ashmolean Museum. But the piece was withdrawn shortly before the sale. Presumably someone had spotted that it was not the real deal given that the forger left his version white. Other fakes works include the 'Gauguin Faun' and 'The Amarna Princess'. The former had been bought in 1997 by the Art Institute of Chicago for a total sum of $125,000 and the latter has been sold to Bolton Council for $440,000.
Via: The Daily Telegraph
A 'Fauxdega' Where the Real Bodega Have Been Priced Out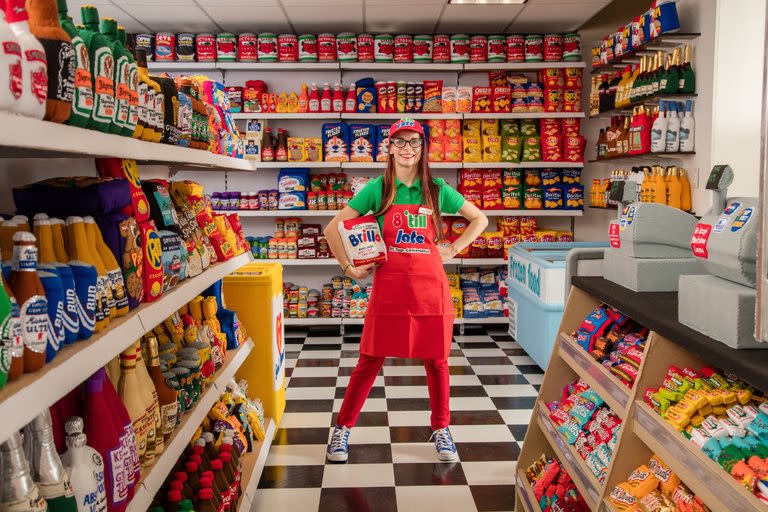 The British artist Lucy Sparrow looks at cultural differences in preparations for her public installation entitled '8 'till late', a mock convenience store located beside the Standard, High Line, in New York. Inside, every item to be found is made of felt in a similar fashion to the felted convenience store and sex shop that she set up back in London. Here, however, she had to fly in around 9 tons of fake goods including cigarette packs, Doritos, bottled libations, and vegetables in card boxes. With a fascination for things made out of materials they are not usually made of, her work is also about raising awareness regarding communities that are being threatened as their neighbourhood changes. Through this type of work she challenges a system that threatens such establishments of disappearing and also offers an alternate and preferred reality for those who will recognise the consumer goods offered, and where most of the real ones have been priced out.
Via: The New York Times
Arts chief on mission to create Thames cultural corridor
The artistic director of the Southbank Centre, Jude Kelly, hopes to create an "arts corridor" that would stretch from the Globe Theatre all the way up to the Battersea Power Station. It would also, in theory, be comprised of galleries, sculptures, and performance spaces. Apparently, the owners of the Nine Elms housing development which is located beside the power station have demonstrated their interest by hiring an arts advisor as this part of London is undergoing one of the biggest regenerations in British history. In her own words: "There will be activities from the South Bank to Battersea, visual arts all along the riverside." In addition, the first year of this artistic project will include the creation of new arts venue that will be able to welcome 150 people. There will also be a Power of Summer festival, affordable work spaces and pop-ups for artists, and the commissioning of sculptures. In due course the power station will feature a 2,000-seat venue. Ultimately the aim would be to render this area open to everyone.
Via: The Times