Lee Krasner
Art on this Day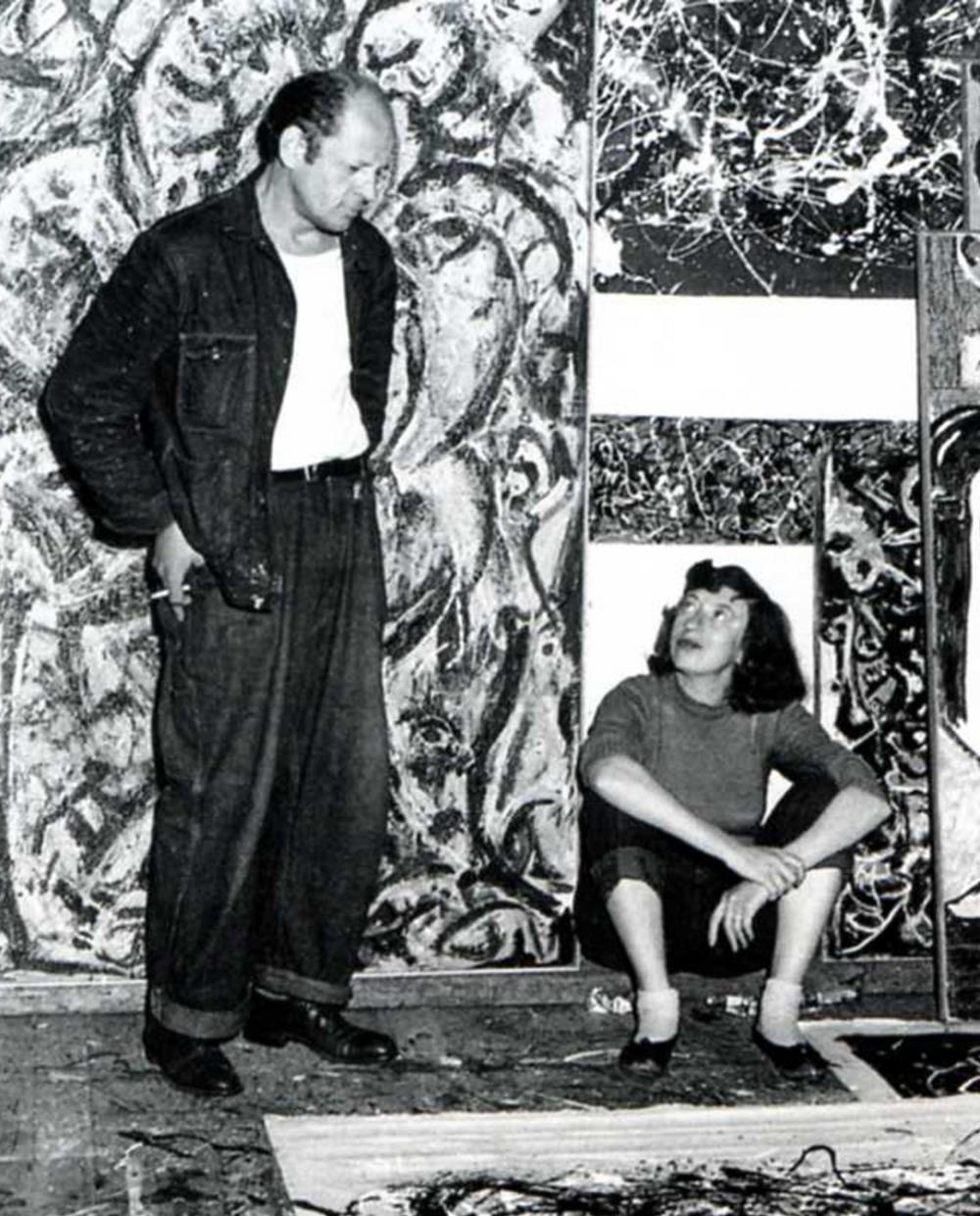 I have never been able to understand the artist whose image never changes – Lee Krasner
American painter Lenore (Lee) Krasner died on this day in 1984 aged 75. She is known for being one of the major Abstract Expressionist artists and one of the few female painters to have had a retrospective show at the Museum Of Modern Art in New York.
Lee Krasner was born in Brooklyn, New York, the 27 October 1908 by a Russian Jewish family. She knew from the very beginning that she would have devoted her life to art: she started her education in Cooper Union's Women Art School and in the Art Student League two years later. After her graduation, she studied in the National Academy of Design until 1932. From 1937, she attended the Hans Hoffmann School of Fine Arts, where she developed her interest in Cubism and in the study of the female body.
The end of her educational career was marked after she quit the Artists Union and she joined the American Abstract Artists. In this same period she established a relationship with American painter Jackson Pollock, one of the main figures in the Abstract Expressionist movement, who would then be her husband until 1956. In an interview, Krasner described her relationship with Pollock: "With Jackson there was quiet solitude. Just to sit and look at the landscape. An inner quietness. After dinner, to sit on the back porch and look at the light. No need for talking. For any kind of communication." In 1956, their relationship was struggling because of Pollock's issues with alcoholism and because of his affair with Ruth Kligman. After a trip to Europe, Krasner had to come back to America after Pollock's car accident which took his life. Her relationship with Abstract expressionist artist was surely influential for Krasner's style, which became more free and spontaneous as she stopped painting from human and still models and she began to be inspired by her interior emotions, as her husband used to do.
Her work developed significantly during her career, passing through different periods. This is also one of the reason why most critics often say that Kramer does not have one recognisable style, as she embraced her changeable nature and a different variety of media, colours and materials. She worked in fact in paintings, collages, charcoal drawing and occasionally mosaics. She also would cut apart her own drawings to create collages paintings, and she would often review and destroy her work. That is why today her catalogue raisonné counts today 599 pieces.
The painter died the 19th June of 1984 from natural causes, as she was suffering from arthritis; six month after her death, MOMA decided to held a retrospective of her works, which underlined once again the major role that Krasner played in the Abstract Expressionist art scene.