Art in Print
How A.I Is Creating Building Blocks to Reshape Music and Art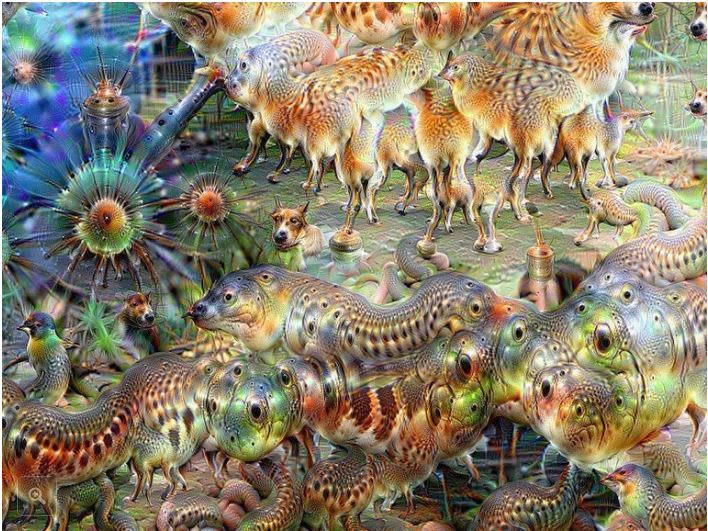 The project Magenta by a team of Google researchers are teaching machines not only to create their own music, but make also other forms of art such as sketches, videos, and jokes. The project is part of a growing effort to generate art through recent A.I techniques. The complex mathematical systems can learn specific behaviours through the analysis of various data. For instance, this is how Facebook analyses faces in pictures or how Android phones recognize a vocal command spoken into the phone. The idea is not to replace the artist but give him the tool to create in entirely new way.
Inside Edinburgh's 2017 Art Festival: A tribute to Patrick Geddes

This year Edinburgh's Art Festival's theme is the little miracles of the everyday. For instance, The Brazilian-born artist Rivane Neuenschwander's Colheita features a year's worth of shopping lists gathered from residents of the London borough of Islington. This year's festival also pays homage to Patrick Geddes. Born in 1865, he was a sociologist, botanist and town planner. He is associated with Edinburgh's Old Town as his policy of conservation of buildings within the neighbourhood at the time saved a part of the town when the trend was for demolishing slum to impose a modern clean street.
Charles Saatchi's Great Masterpieces: A Sunday Afternoon on the Island of La Grande Jatte – how art was transformed by Seurat's science
Seurat started working on his masterpiece

A Sunday Afternoon on the Island of La Grande Jatte

in 1884 with the hope of getting it accepted for exhibition at the Salon des Indépendants, ignoring all of its future popular appeal. La Grande Jatte is an island in Paris on the river Seine was at the time a rural retreat for the Bourgeoisie. It was also renowned as a venue for prostitutes. Seurat aimed at incorporating a scientific process in his painting. Indeed, he viewed that if two different-coloured dots were superposed, a new colour was created, allowing the viewer's eye to merge the pattern from a distance.