Michelangelo's David Unveiled in Florence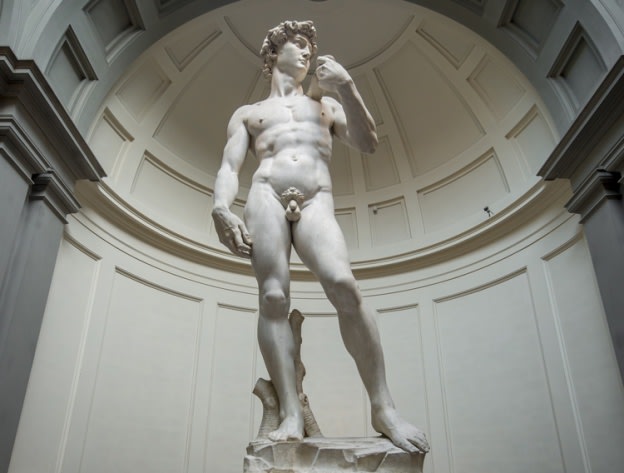 Commissioned in 1501, the David statue was not completed and unveiled until 1504.
Michelangelo depicted his David poised and contemplative before battle, a contrast to the traditional portrayal of a victorious David looming over a defeated Goliath.
The 4.34 meter tall statue was originally commissioned for the Cathedral of Florence as a part of a series. Upon a viewing of David in January 1504 by board members, it found it too perfect to be displayed high up in a cathedral and a committee was formed to find the statue a new, more public, home.
The statue was finally unveiled at the end of summer, in its new home of Palazzo della Signoria, in the heart of Florence, Italy.
Michelangelo's David remained in front of Palazzo della Signoria until 1873, when it was moved to the Galleria dell'Accademia.