Jean-Michel Basquiat
Art on this day

''The more I paint the more I like everything.''
-Jean Basquiat
On Thursday, the exhibition "Basquiat: Boom for Real" opened at

the Barbican Centre

exploring his relationship to music, text, film and television which became a reoccuring theme in his work.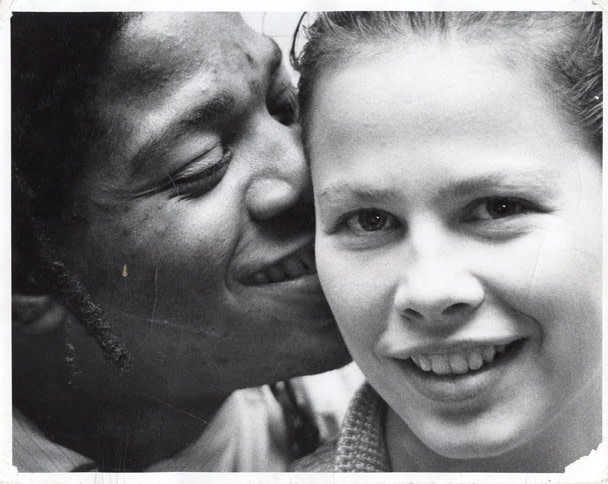 "He had his favourite tracks that he would just play and play, Bowie's Low, definitely. And the second side of 'Heroes.'
-His girlfriend at that time, Alexis Adler
The self-thought artist with no formal training, began his career as a member of the street art collective SAMO which stood for 'same old, same old bullshit'. From there, he made his foray into painting, whether with his blood on this clothes, on the canvas, or even creating murals for legendary nightclubs like Mudd Club and Area.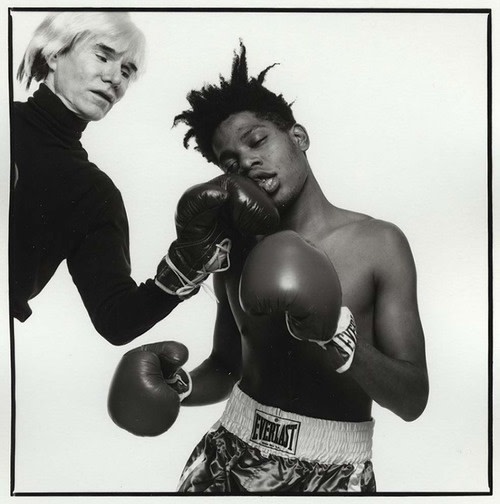 "The relationship was symbiotic. Jean-Michel thought he needed Andy's fame, and Andy thought he needed Jean-Michel's new blood. Jean Michel gave Andy a rebellious image again."
- Victor Bockris
The collaborative relationship between Andy Warhol and Basquiat developed in the 1980s after they were introduced to each other by art dealer Bruno Bischofverger. In the collaborations, Warhol often silkscreened a recognizable logo or product onto a canvas and Basquiat promptly wrote or painted over, leaving his own mark in the work. And Olympic Rings is one of the most harmonious examples of these collaborative efforts.
''He lived very high, very fast, and he did a lot of great things.''
-Henry Geldzahler
When he died aged just 27, Basquiat was already a world-fomous art celebrity as the most famous of a few numbers of balck young artists at that time.
Posted September 28, 2017