Art in Print
All that glitters: golden artworks grace Sir Francis Drake's Devon home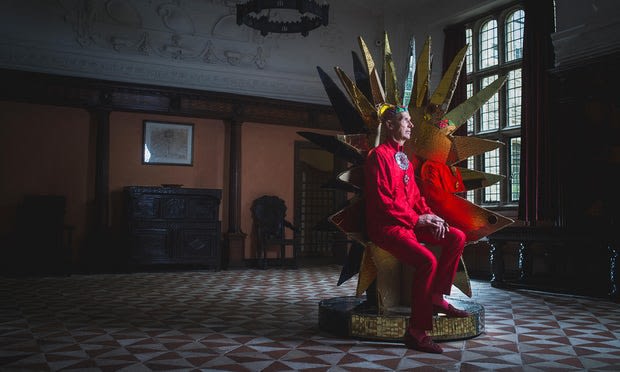 An exhibition entitled The Art of Reflection is due to take place in the home of the late Sir Francis Drake from the 1st of July to February 2018. The show will be devoted to the artist Andrew Lincoln and feature installation works such as towering golden stalks of wheat. It is one of the most ambitious collaborations between the National Trust and a living artist, and has already garnered some attention. Because of the large-scale nature of this work, it is difficult to conceal from the public and has sparked the curiosity of many who happen to be in the area. Visitors are already mesmerized by this piece. Other works will be scattered throughout the property and will both shimmer and glitter in remembrance of its former owner who liked a bit of glitter and gold.
Documenta Kassel: Using Art as Their Witness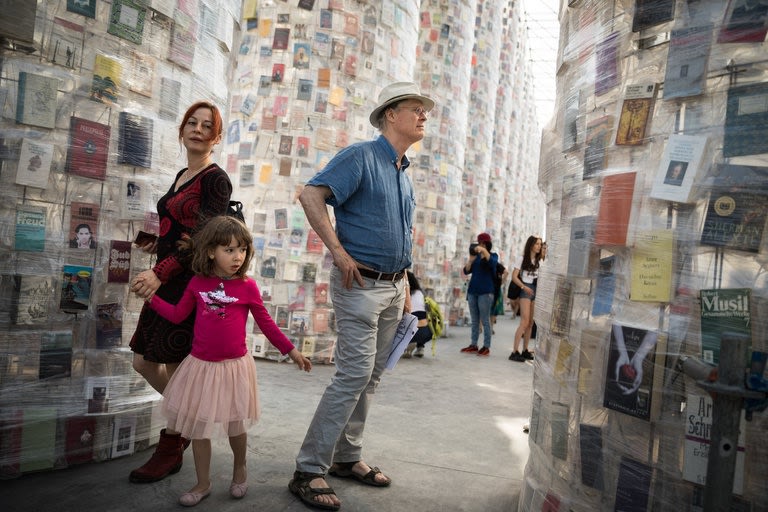 Documenta 14 is the first to be divided between two locations: Kassel and Athens. In Germany, installations can be found across two dozen sites such as malls, parks, clubs, and museums. While many of these types of events feel touristic, they allow for contemporary art to be known to the world. As a result, from the 1990s onwards, contemporary art finally became visible to the western market, including its art dealers, collectors, and curators. In that retrospect, this year's Documenta welcomed 160 as yet unknown artists who looked at themes that are relevant to today's political context. Like Athens, the city of Kassel is an immigrant city divided by ethnicity and class, and a destination for refugees from the Middle East. Interestingly this year's Documenta leaves little place for selfies, which would look disrespectful given the political, social, and economical themes each work on display envelops.
Dying artist Howard Hodgkin wept as lost work was found
A lost painting by the British artist Sir Howard Hodgkin was found by the curators of the Hepworth Wakefield in the weeks before the artist died. Although he never got to see the painting for one last time, the successful hunt for this work brought tears to the artist's eyes. It all started last year, as the Hepworth Wakefield was preparing its new exhibition opening. The artist has mentioned that his painting entitled 'From the House of Bhupen Khakhar' had disappeared, prompting a treasure hunt that finally came to an end last Thursday. This work will be on loan during the duration of an exhibition devoted to the late artist, and will most likely be a highlight.