Art in Print
Damien Hirst and Peter Blake will box up their art in fight against Parkinson's
Sarah Lucas, Damien Hirst and Peter Blake are among the 53 international artists that have been invited to create an artwork as part of

Cure3

, an art project aimed at funding research to cure Parkinson's Disease. Brought to life by Tom Isaacs, the co-founder of the

Cure Parkinson's Trust

, and his friend Harvey Cammel, Bohnams's deputy chairman, the initiative involves artists creating a new piece of art working with a 20cm3 Perspex box as base, leaving the material to their free interpretation. The works will be exhibited at

Bonhams

on 13-15 March, accompanied by an online

auction

starting on 13 March. The project follows Mr Isaacs's grand efforts to finally eliminate the "hope" element in Parkinson's Disease treatment and replace it with a cure; the funds raised are to be donated towards clinical trials in their entirety.
The sale is expected to fetch thousands of pounds, with Hirst's box packed with medical waste listed at £20,000, and Peter Doig's Lion and Lighthouse set at a record price of £40,000.
The British Museum tackles the American Dream with mischief and humour - review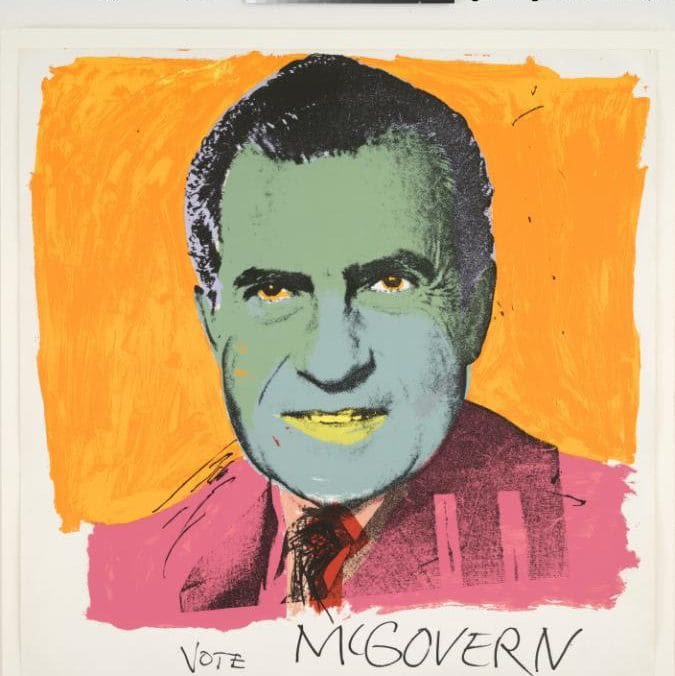 A showcase of American works spanning across 60 years of history will soon be unveiled as part of the

British Museum

's newest exhibition, The American Dream: Pop to the Present. Edward Ruscha's Standard Station (1966), Robert Rauschenberg's prints and Andy Warhol's Vote McGovern (1972) are some of many key Pop Art pieces introducing an unexpected dynamic to the world-famous collections of Roman emperors' busts and Egyptian mummies in the neighbouring rooms of the museum. By incorporating humour, themes of playfullness and mischief, Stephen Coppel, the exhibition's curator, brings attention to the craft and historical significance of printmaking, a discipline still largely marginalised. The exhibition traces American printmaking from its birth in 1960s to the current day, featuring over 200 works by more than 70 artists, and is on view from 9 March to 18 June.
Women Photograph: war, weddings and nightclub queues
Prompted by a realisation that photojournalism is still largely dominated by men globally due to lack of representation of female photographers in major agencies as opposed to lack of qualified female lens-masters,

Daniella Zalcman

decided to create an

online platform

acting as a database for those who look to comission, and simultaneously as a showcase of stunning imagery shot by women. A London- and New York-based documentary photographer herself, Zalcman started the initiative with the aim of producing a comprehensive list of contacts to distribute around photography desks internationally, however after her call for submissions was met with hundreds of replies from women photographers around the globe, she realised the need for utilising this opportunity to create a showcase of the artists' work, sharing many previously untold stories. Women Photograph currently stores details of over 550 photographers, allows visitors to view over 200 images captured by artists from 67 different nations, and also encourages gender nonconforming, transgender, and genderqueer artists to join. Daniella Zalcman also uses the project as a medium to shed light on seemingly minor yet prevalent issues female photojournalists face on a daily basis.