Art in Print
John Baldessari: Miró and Life in General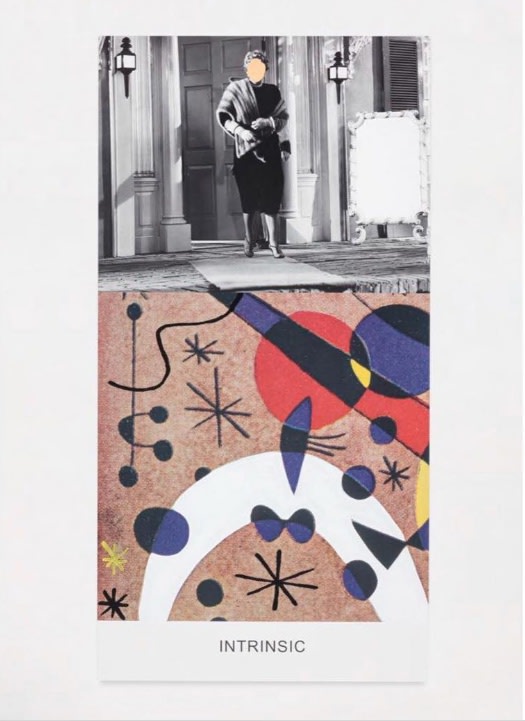 As the grandad of conceptualism, John Baldessari, is said to be to blame for all the unapproachable, Tate Prize nominated, conceptual art found spread throughout today's art scene. Baldessari was a pioneer of ideas and is still churning out the smart stuff during his eighth decade. The new works will look familiar to anyone who saw his Tate retrospective in 2009, or any of his recent work and is recongiable in style as 'late Baldessari'.
A pattern is evident in each of the works: the top segments feature stills from black-and-white Hollywood movies, the middle segments are zoomed-in chunks of Joan Miró paintings, and along the bottom of each canvas a white band of space displays a single word such as 'Neceassy'. 'Unfailing' or 'Reliable'. Although the show and paintings can be said to be simple the simplicity is the point. Because they're not really paintings, they're ideas. Eddy Frankel claims "Baldessari at his weakest is still more entertaining than countless artists at their best" and gives the show at Marian Goodman Gallery four stars.
Via: TimeOut
Naked nymph and gold Kate Moss statue go on display before auction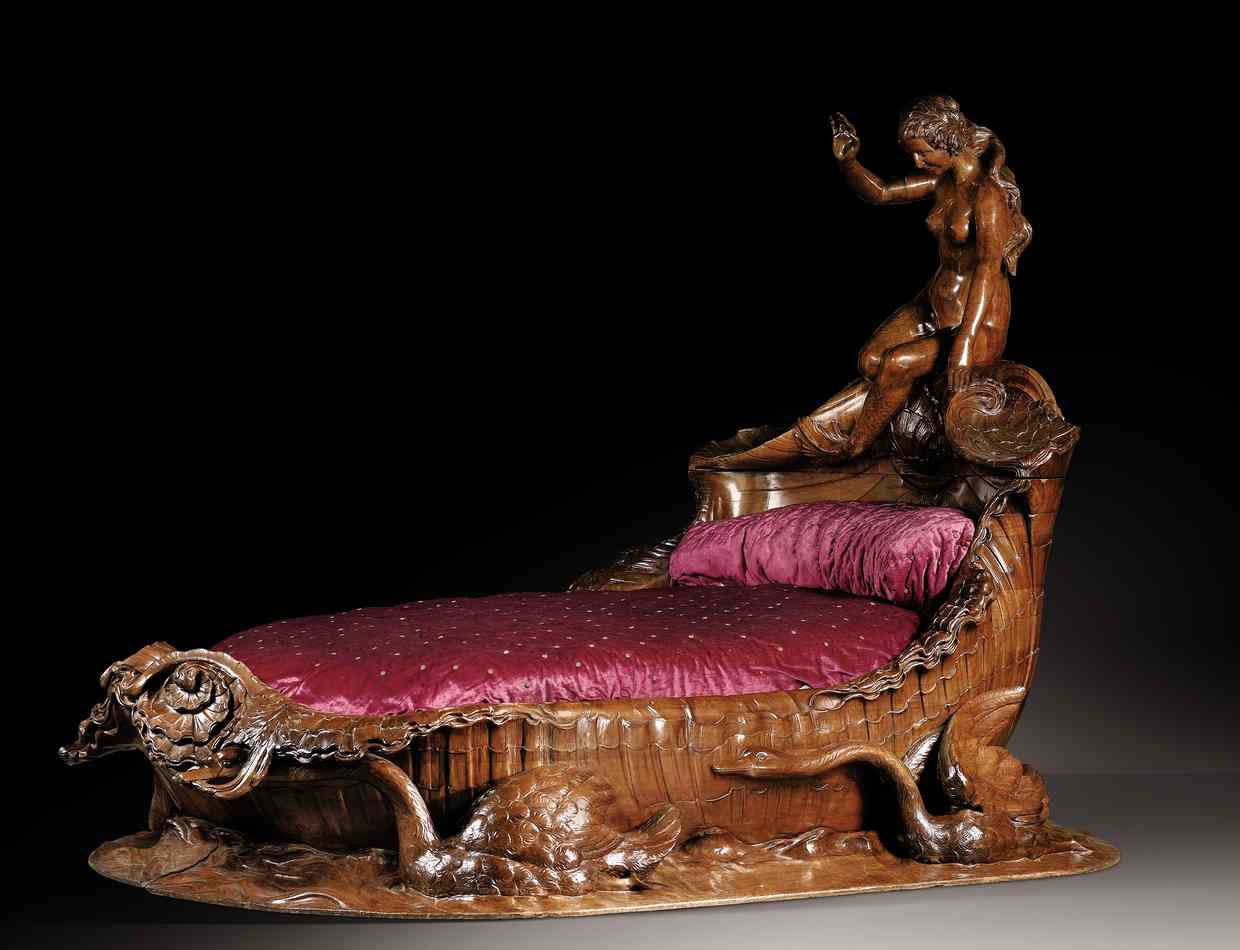 An erotic art sale being held at Sotheby's next month will include iconic works by Picasso, Freud and Quinn. Other items include a towering bed featuring a lifesize naked nymph, which was commissioned by a 19th-century courtesan for her Champs Élysées home. The more eye-catching lot in the forthcoming auction has been in a private collection since the contents of a Parisian brothel were sold after the Second World War.
Another piece going under the hammer is an alleged copy of a genuine table from a chamber of erotica built for Catherine the Great, claimed to have been photographed before it was destroyed by fire in the 20th century. The table stood in an ordinary domestic setting, usefully holding a lamp: the legs are modelled as realistically painted giant penises supported by pairs of breasts.
The collection with the array suggestive pieces will be on display at Sotheby's from 11 February before the auction on 16 February.
Via: Guardian
Velázquez Infinite World in a Handful of Portraits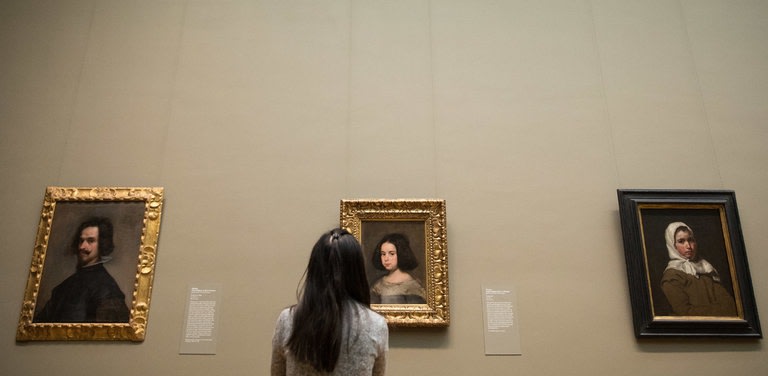 The Velázquez painting "Portrait of a Man" (circa 1630-35), "Portrait of a Young Girl (1638-44) and " A Peasant Girl" (circa 1649-50) are among the seven portraits in the Metropolitan Museum show "Velázquez Portraits: Truth in Painting.
The Spanish artist became a demigod to the young painters who brought modern art into being in 1960s Paris, and found an ancestor in his flat spaces and hard eye. Velázquez painted no more than 120 works, and so full-scale exhibitions are rare, but the Metropolitan Museum currently has a rewarding display of portraits by the painter. Although it is just a single wall these less courtly canvases show another side of the artist. The exhibition at The Met Fifth Avenue is on show until 12 March 2017.
Via: NY Times