Art in Print
All-time-great artists in a show with a rare provenance - Degas to Picasso: Creating Modernism in France

An exhibition opening today at the Ashmolean Museum in Oxford will tell the complex story of the rise of Modernism. Work by artists like Degas, Cézanne, Manet and Picasso will go on display there for the first time in the UK. It is even the first time anywhere that the collection will be exhibited as a whole. The paintings and drawings come from the private collection of Chicago art dealer Stanley Johnson and his Parisian wife, Ursula. Over the years, the couple has been able to collect a collection of works, mostly on paper, that tell the story of Paris's moment of artistic supremacy.
When we want to understand where we come from in terms of art, we inevitably turn to the Paris of Monet and Matisse. This exhibition is a wonderful collection of rarely displayed delights waiting to be admired by the visitors. As the museum's director Xa Sturgis stated, the show is' a story of extraordinary artistic invention and experiment'. Any exhibition that can bring together a 'team' including the four Van Gogh, Cézanne, Manet, Renoir, Chagall is virtually guaranteed to be succesful.
Great works on show in art of the state gallery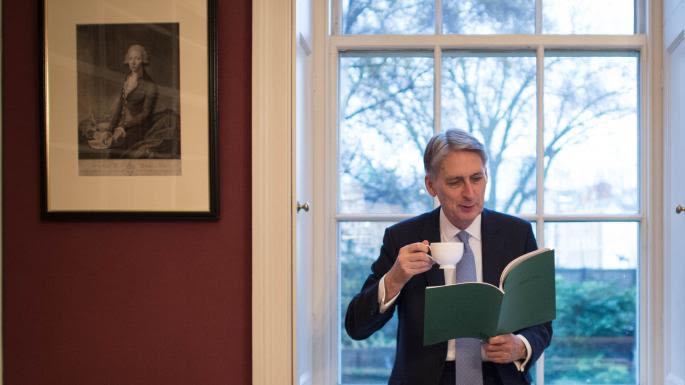 The custodians of the government art collection are looking for a space in which to present their art. With 14,000 works bought over the course of a century, the collection includes work by John Constable, Lucian Freud, William Turner and Damien Hirst. It is thought to be one of the most valuable collections in the world.
The art collection has been put together with diplomatic, political and nationalistic reasons. Hundreds of works by modern British artists have been bought to display the country's talent. Some works have also been used for political purposes like the images of the Duke of Wellington's triump at Waterloo for example, a choice of David Cameron who was seeking to reclaim powers from the European Union and therefore displayed those images in the UK's Brussels offices.
About one third of the collection is currently stored in Queen's Yard, central London in premises that are not environmentally controlled to museum standards. The remainder hangs in government offices in Britain and overseas. The move comes amid political pressure to make the art, which was bought with public funds, accessible to taxpayers. Yesterday, the government finally confirmed that it was exploring setting up a gallery for the collection.
Urban public art: can it be more than a developer's decoy strategy?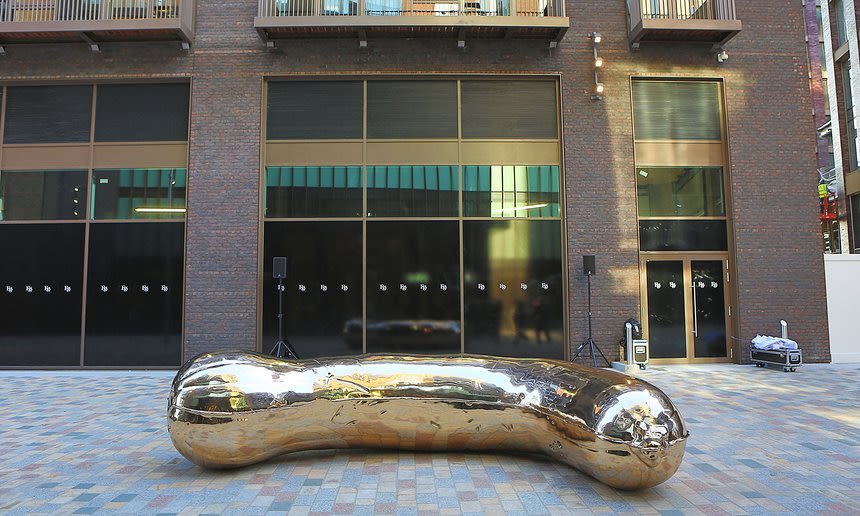 Do we really need a physical manifestation of a developer's guilty conscience? With this statement, Oliver Wainwright sparks a discussion in today's The Guardian about the need for expensive sculptures in urban developing projects. Art work for those projects is often funded from the same pot of money as affordable housing, public space and highway improvements.
Gone are the days of the London County Council, with its Patronage of the Arts scheme, which saw council estates bestowed with works by top sculptors of the time. Now, public art is usually the physical manifestation of a developer's guilty conscience, forced out of their pockets through legal agreements or 'percent for art' schemes. You know it when you see it. It's the stuff that's plonked on ring-road roundabouts and shopping centre forecourts.
The institutionalisation of the decorative decoy strategy has spawned an industry of art consultancies who are commissioned to write strategies and matchmake developers with artists, along with finding local galleries eager to pedal their middlebrow works to unsuspecting councils.
But are public artists eternally destined to be exploited as developers' patsies? Not necessarily. There can be another way, states Oliver Wainwright. In the article, both international as English examples are given. These examples demonstrate a growing culture of self-initiated projects and engaged public art that is willing to get down off its plinth and find its way into the places where it can actually make a difference.
If you're interested to hear Oliver Wainwright talk more in depth about this topic or ask a few questions yourself, he will be chairing a debate on public art on 16 February at Central Saint Martins, London, as part of the Fundamentals debate series.