Art in Print
Plastic fantastic: Almine Rech celebrates the 1960s Light and Space Movement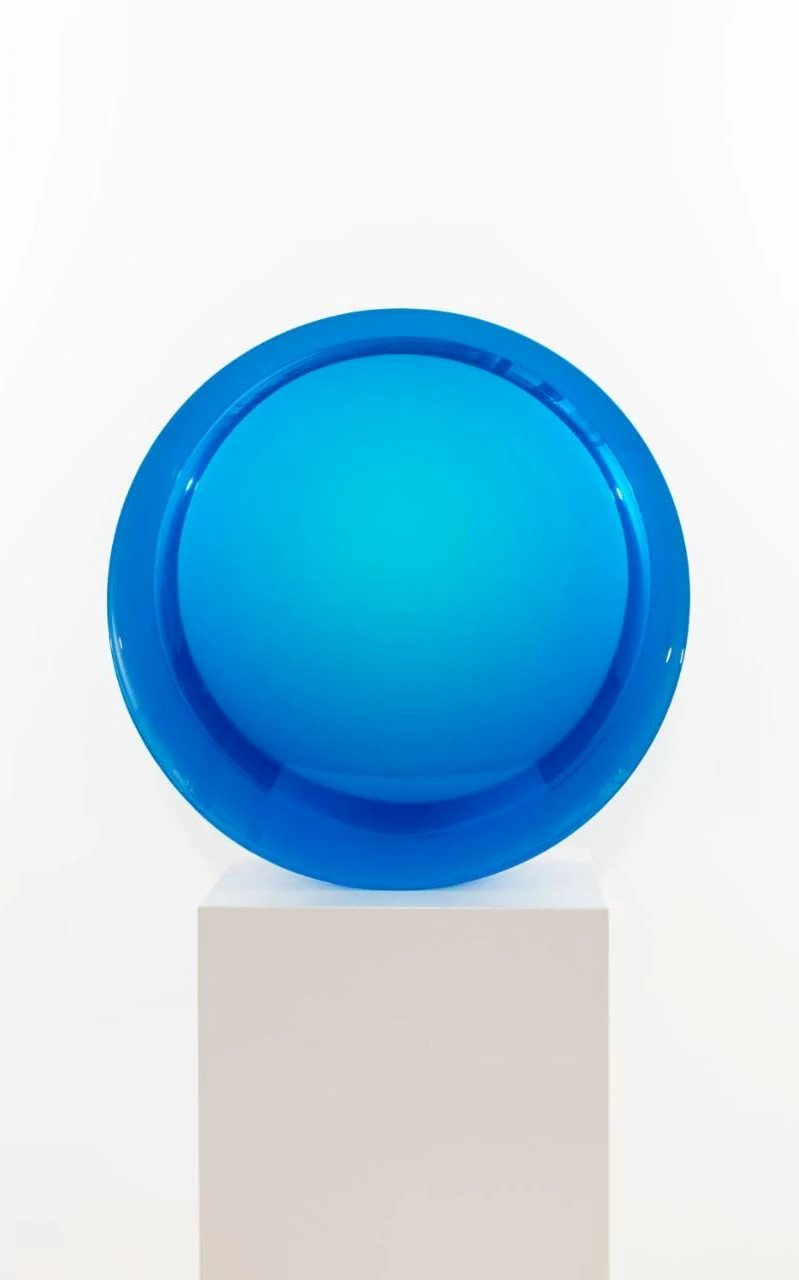 An exhibition opening at

Almine Rech Gallery

in London this week will recall the 1960s in California, with pieces that capture that special, light-headed sense of luminosity and airiness which has made Venice Beach famous.

During the 1960s plastic was going through a revolution, not only industrially, but as a material for artists. At the same time that

David Hockney

was exploring his California dream in paint, a group of technologically minded artists seized upon the potential of synthetically produced resins for making evocative translucent sculptures, contributing to what is referred to as the "Light and Space Movement".

De Wain Valentine, the organiser of the exhibition, is a member of that movement – In the last six years there have been important exhibitions devoted to the artists of the Light and Space Movement – at museums in San Diego, Berlin and Seattle, and at commercial galleries, such as the Almine Rech and

David Zwirner

galleries, international galleries committed to the minimalist aesthetic. Prices at the Plastic Show range from $100,000 to $2 million, the most expensive tending to be for the earliest works.
David Hockney's Tate Britain retrospective demands to be seen – review
The David Hockney Tate Britain retrospective, which is his most comprehensive to date, has to be a major event and a chance to assess what has, and hasn't, been achieved in what is by any standards a remarkable career.

Hockney's importance transcends the details of his art. With his big glasses and peroxide hair he was the first British artist to use television, communicating to a broad audience at a time when most people in this country were utterly oblivious to contemporary art. For that reason alone anyone interested in art owes him a kind of debt, while his matter-of-fact attitude towards his own gayness contributed to greater acceptance of homosexuality in the country. Furthermore he is Britain's most celebrated living artist.

The general critical prognosis on Hockney tends to be: early, good; late, bad. If this show might appear too heavily weighted towards Hockney's later work, this latter period has occupied the larger part of his career. What we get is an interesting account of his progress and what he has amounted to in artistic terms over the past seven decades. Whether or not Hockney is a great artist, he is a great cultural figure, and therefore this exhibition is a must-see.
A Wave of New Works by Gerhard Richter

Gerhard Richter turns 85 this Thursday, and a

museum

in Cologne, his home city, will use the opportunity to mount an eye-catching celebration: an exhibition bursting with his new paintings, the latest in a series dating back to the 1970s.

What's unusual is that Mr. Richter will unveil 26 abstract works all completed in 2016 in a museum rather than in a commercial gallery. The artist's highly productive 85th year recalls the "late style" of artists from Titian to Picasso. For centuries, the twilight of an artist's life was often looked down on as a period of decline, but since around 1900 critics and audiences are more willing to view the output of a great artist's later years as a sudden flaring up of creative light.

As Richter watchers gear up for the new work in Cologne, the commercial art world has been busy with the artist as well. New York auction house Phillips is revisiting Mr. Richter's pioneering squeegee works in a small show, "Abstract Painting," named after the artist's ongoing series. In London, Sotheby's is getting ready to sell "Iceberg," a painting in Mr. Richter's photorealist series. Sotheby's is showing "Iceberg" through Monday in New York ahead of its March auction, where it has a presale estimate of about $10 million to $15 million.