Kiyoshi Yamashita
Art on This Day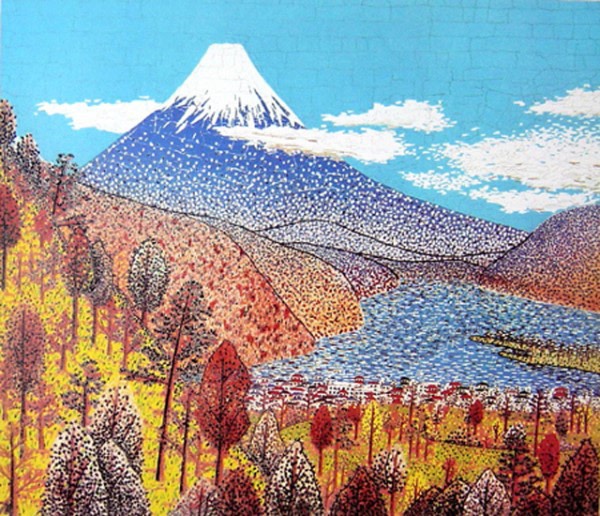 Kiyoshi Yamashita was born on this day, 1922 and died 12 July 1971.
Yamashati was a Japanese artist most famous for his wanderings throughout Japan during which he wore only a vest; for this he gained the nickname "The Naked General". Born in Asakusa, Tokyo, Yamashita was just three years old when he suffered an acute abdominal disorder which left him with a mild speech impediment and some neurological damage. He was bullied at school and on one occasion wounded a classmate with a knife. The fallout from this saw him ending up at the Yahata Instituation for the mentally handicapped in Ichikawa, China. He was found to have an IQ of 68.
It was here that he began to explore the technique of using torn pieces of paper to create pictures. His talent was recognised by mental health expert Ryuzburo Shikiba, who organised an exhibition of Yamashita's work in Osaka which received wide praise.
To avoid recruitment for the Imperial Japanese Army, Yamashita ran away from the educational institution in 1940 and began his wanderings around Japan, which lasted until 1954; then aged 21, he was found and forced to take the army recruitment exam, but was considered exempt from service. The events of this time in his life were recorded in his "Wandering Diary" of 1956. The most popular image of Yamashita travelling alone through the country with his rucksack comes from this period (below).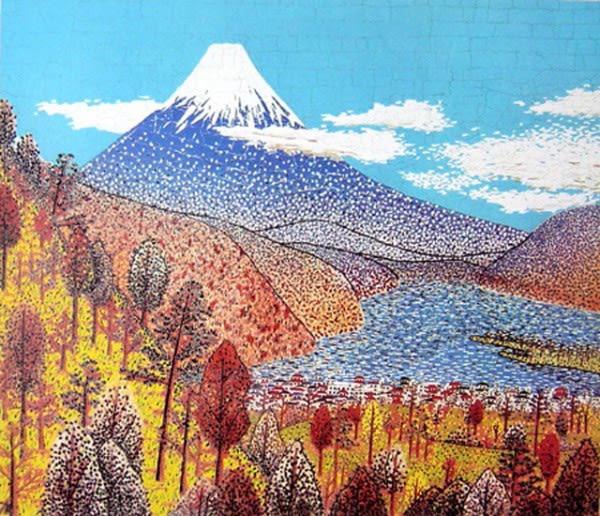 For his artwork, Yamashita used the Chigiri-e method, sticking torn porn of coloured paper together to depict the scenery he saw on his travels. He had an eidetic memory, so was able to recreate an entire seen from memory when he returned home. He is often considered an autistic savant. In the Post-War period, when he became widely known as the "Japanese Van Gogh" or the "Naked General", there was a 1956 exhibition of his work in Tokyo which toured the country.