Art in Print
Dame Julia: 'I think the unthinkable'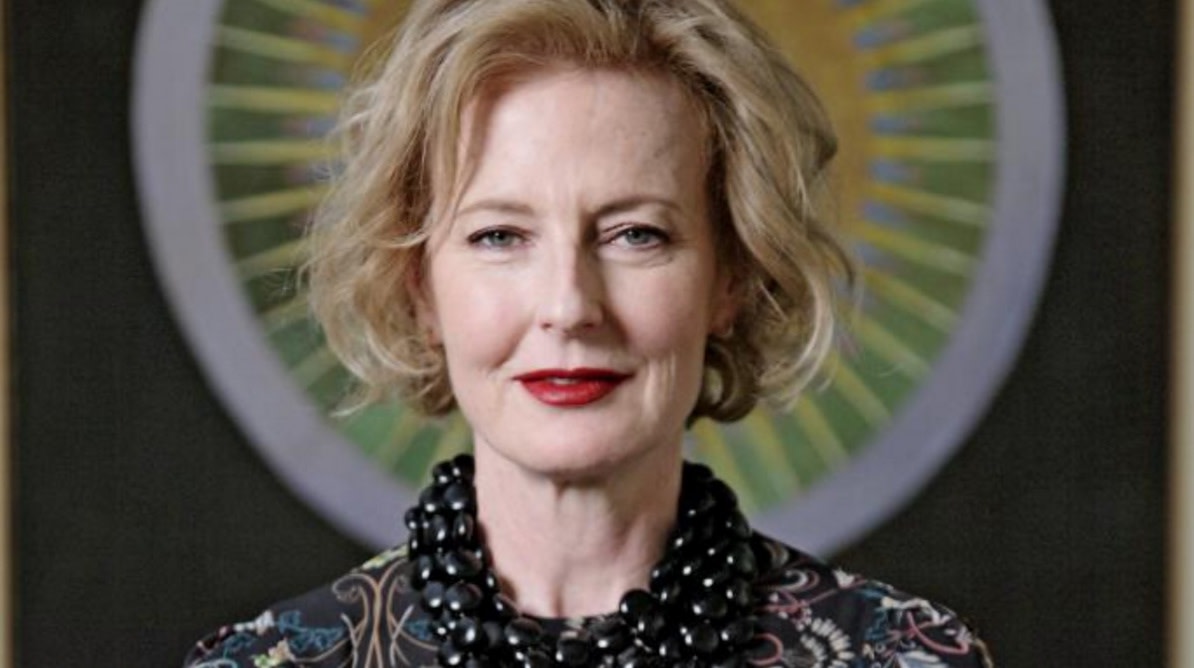 Last year,when Julia Peyton-Jones stepped down as director of the Serpentine Galleries, she spoke vaguely about her ambitions to travel, perhaps paint, improve her cultural education and mentor young people. Nobody expected that at the age of 64 she would become a first time mother.
Dame Julia Peyton-Jones, it emerged this week, has a baby girl called Pia. Whether the child was conceived naturally (and if so with whom), by IVF, with a surrogate or through adoption has not been disclosed.
"Honestly, if she can handle artists she can handle a baby," says one senior figure in the art world. "She's very nurturing — artists need a lot of looking after. She's incredibly capable and imaginative."
When she arrived at the Serpentine, the willowy, elegant Peyton-Jones told staff she was planning to "turn the heat up" and she certainly did. During her tenure visitor numbers rose from 200,000 a year to more than a million as she transformed the gallery from an old tea pavilion into one of the capital's most dynamic art attractions. In 2013 the Serpentine opened the Sackler gallery, an extension designed by Zaha Hadid in a former gunpowder store close to the original gallery.
Also, she inaugurated the annual commission of a temporary pavilion in the gardens
There was dismay when Peyton-Jones announced that she was leaving the Serpentine. The artist Michael Craig-Martin said it was "difficult to imagine London without the Serpentine and the Serpentine without Julia Peyton-Jones", while the architect Richard Rogers said: "If London has become one of the most dynamic and exciting cities in the world, one of the reasons is Julia Peyton-Jones."
Via The Times
Sotheby's £527,000 Old Master is fake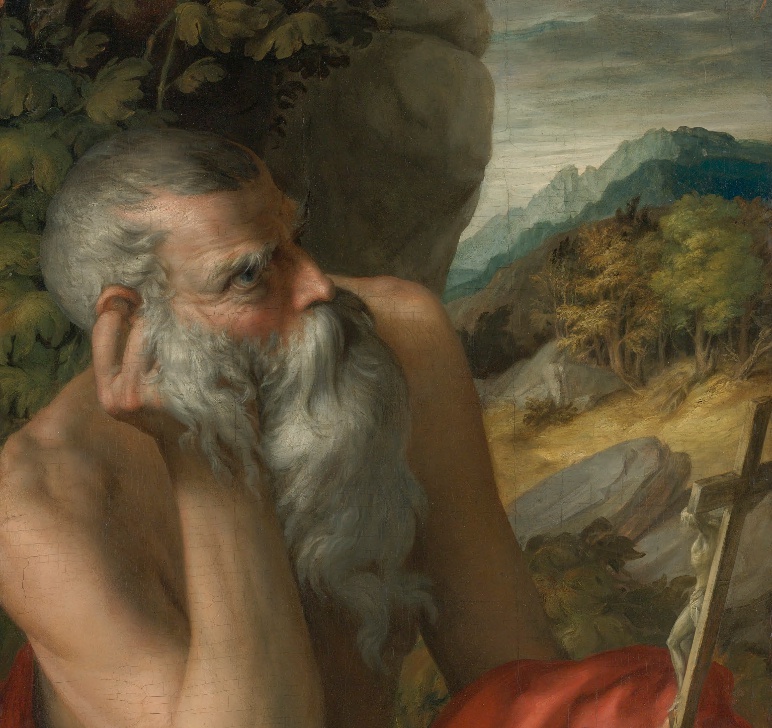 An Old Master painting of St Jerome gazing at the heavens was so beguiling to experts in Renaissance art that one collector paid £527,000 for it at Sotheby's. No one suspected that the work's vivid colours included a green pigment that was not invented until 400 years after the artist's death. Sotheby's declared yesterday that the work was a fake after commissioning scientific tests that it said left no room for doubt.
The auction house sold St Jerome in New York, 2012 with the claim that it was by the "circle of Parmigianino", but has now refunded the buyer.
It is the second high-value Old Master denounced as a forgery by experts hired by Sotheby's. In October, the auctioneer announced that it had been duped by a portrait of a gentleman purportedly by Frans Hals, which it sold for $10 million in a private sale in 2011. That buyer has also been reimbursed.
Both paintings were handled by the collector Giuliano Ruffini. Mr. Ruffini has denied any wrongdoing and said that he never claimed that the works were by particular artists. Philippe Scarzella, his lawyer, confirmed that Mr Ruffini had owned the Parmigianino, which was so convincing to experts at the Metropolitan Museum of Art in New York that they upgraded the attribution to the artist himself rather than his followers.
The lawyer said that there was a wealth of evidence from scholars who had authenticated the painting.
Sotheby's said yesterday that it had identified several other forgeries of lower value and that it had informed their owners. In December, Sotheby's bought Orion Analytical, the laboratory that identified the fakes, as part of an effort to investigate the authenticity of its lots.
Via The Times
How Bob Dylan's great USA landscapes exhibition ended up featuring a painting of Blackpool pier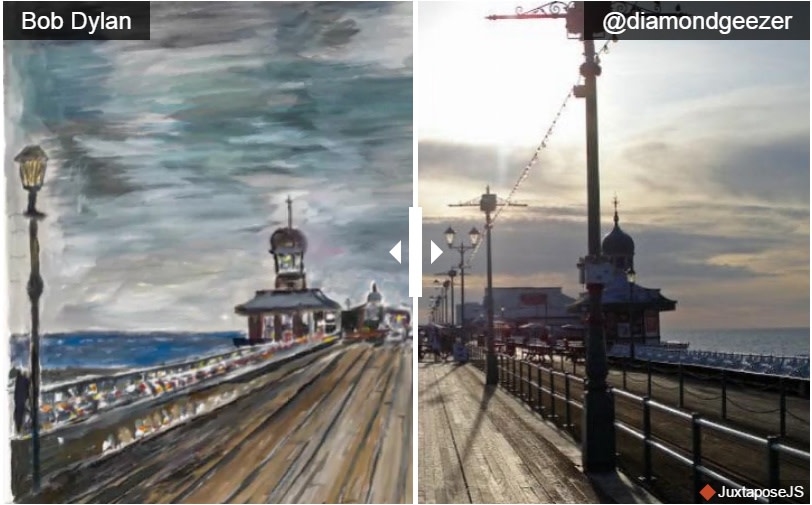 They are supposed to be Bob Dylan's chronicle of life on the road, a series of paintings capturing the essence of America.
But among the images of diners and hot dog stands, New York streets and Route 66, one picture could be a little less American than the rest. A watercolour that Dylan claims to be a depiction of Norfolk, Virginia, looks suspiciously like Blackpool.
A British amateur photographer, who runs a popular blog called 'Diamond Geezer', has pointed out striking similarities between a picture he took of Blackpool's North Pier in 2009 and Dylan's work. "The illumination's different, but the alignment of the pier and lampposts is identical, as if the artist were standing precisely where I was standing six years earlier." He pointed out that there is a pier in Norfolk, Virginia, but it looks nothing like the one in the image. The photographer said he was not angry but "astonished" by the appropriation of his work and by the singer "telling everyone it's a location somewhere else".
This is not the first time the singer-songwriter Bob Dylan has been accused of appropriating the work of others. In 2011, an exhibition of his 'Asia Series' paintings opened at the Gagosian Gallery in New York, billed as a "visual journey" of his travels in Japan, China, Vietnam and Korea.
Online sleuths soon uncovered striking similarities between his work and photographs taken by others, including images by Henri Cartier-Bresson and several taken from a Flickr stream of archive.
Via The Telegraph
Tate Liverpool to exhibit works of German artists whose lives were shaped by war
Works by two German artists, the painter Otto Dix and the photographer August Sander, who chronicled the rise and fall of the Weimar Republic and were then banned by the Nazis, will be exhibited together for the first time at Tate Liverpool, in an exhibition with eerie contemporary echoes. Andreas Gestrich, director of the German Historical Institute, which has worked with Tate creating a historical timeline for the exhibition, Portraying a Nation, said "The Weimar will become a very interesting case in comparison with present day developments, including the rise of populism and the banking crisis."
Francesco Manacorda, artistic director of Tate Liverpool and joint curator of the display, which opens in in June, said the EU referendum was still in the future when he began work on the show featuring two men who turned a satirical and sometimes savage eye on contemporary society, capturing violence, poverty, greed and a seedy glamour.
The resulting works by Otto Dix, brutal prints based on his wartime experiences, and portraits including prostitutes and cabaret artists caused him to be prosecuted twice for obscenity. In 1933 Dix became one of the first artists to be sacked from his teaching post by the Nazis for "violation of the moral sensibilities and subversion of the militant spirit of the German people". Dix was denounced as a "degenerate artist" in 1933, and eight of his works featured in an exhibition of degenerate art organised by the Nazis in 1937.
At the same time, the slightly older August Sander was working on a gigantic collection of portraits of archetypes, people he saw as exemplifying his times. In 1934 his book Face of Our Time was banned and the printing plates destroyed. He came under further suspicion because of his Communist son, who died in prison in 1944. Both men survived the Second World War, although Dix was conscripted by the Nazis into the Volkssturm militia, and briefly captured by French troops. He died in 1969.
Portraying a Nation: Germany 1919 - 1933 will be at Tate Liverpool from 23 June to 15 October 2017.
Via The Guardian
Football thugs, prominent genitalia and ruthless male potency: welcome to the world of Elisabeth Frink, review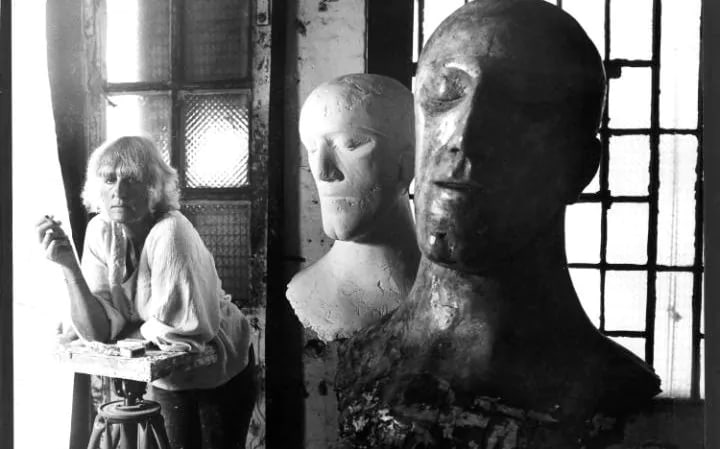 Elisabeth Frink was the It-girl of post-war British sculpture, a female junior partner to the so-called Geometry of Fear sculptors. Where male counterparts such as Lynn Chadwick and Kenneth Armitage soon fell out of fashion, Frink went from strength to strength.
Her striking, rather handsome features made her a natural for television and the new colour supplements, and at a time when cutting-edge sculpture was becoming increasingly abstruse, Frink's big-jawed male figures and skeletal animal forms seemed reassuringly easy to understand. Since her death, aged just 62, from cancer in 1993, Frink's critical standing has slumped. But a well-received show at Nottingham University's Djanogly Gallery last year seemed to herald a revival in Frink's reputation, a momentum that continues with this extensive and well-chosen selection of works from throughout her career at Hauser & Wirth's idyllic Somerset outpost.
It begins with an array of her early works at its most uncompromising. Most arresting are a display of ravaged bronze heads that lack bodies, eyes or, you feel, brains. One is clearly that of a horse, another, Fish Head, has a mouth with bared teeth: it can't see, but it can devour.
If Frink's imagery tends to be seen as evoking a timeless, personal universe, this exhibition makes much of its connection to wider events, from Frink's traumatic near-death experience during a German fighter raid during the Second World War to the revelations of the Holocaust.
While the exhibition's texts make much of Frink's concerns with tolerance and compassion and her lifelong support of Amnesty International, the sculptures themselves represent a more troubled side to Frink, her pathological fascination with ruthless male potency which is obscurely bound up with her own sense of identity.
This is an ideal place to encounter her work, not far from the Dorset studio where she ended her days.
Elisabeth Frink: Transformation at Hauser & Wirth Somerset, until 7 May.
Via The Telegraph