Art in Print
British Museum loses £750,000 diamond ring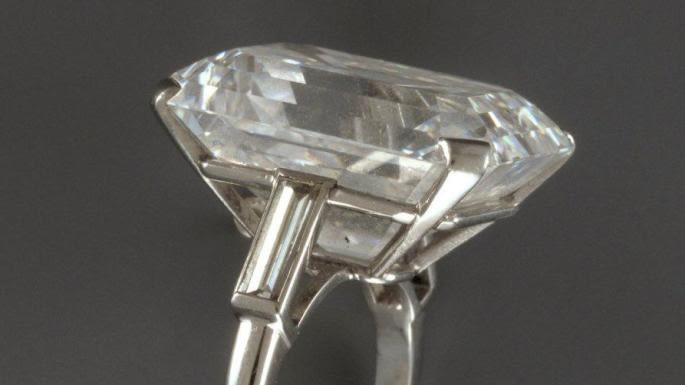 A Cartier diamond ring worth £750,000 went missing from the

British Museum

six years ago, but has only been registered as lost now. The circumstances of the ring's disappearance were unclear, thus the police decided to not take the matter further. If the ring was stolen, it would be practically impossible to retrieve it as it has probably been cut and recut and would now be untraceable declared a jewellery expert. If the stone weighted 20 carats as speculated, it would be incredibly rare. A spokeswoman for the British Museum declared to the

Daily Mail

that the museum's security has since been reviewed.
Refugees confront the past through art, at a pop-up museum
The

Temporary Museum

, which opened in Amsterdam on June 28 and will remain until January 1st aims at presenting new perspective on migrants. This pop-up exhibition is set in the former prison Bijmerbajes, which is now a centre for asylum seekers. The refugees themselves are presenting the artworks to the public to help it understand better their migrant experience. For instance, Latif Mukasa, a Ugandan artist and gay rights activist was forced to flee his country. He was recently granted residency papers in the Netherlands and now has a flat of his own in Amsterdam. Nathalie Faber, the exhibition's director said that she wanted to encourage dialogue.
Banksy's prints are great 'artwork'? Nonsense – they're a slice of kitsch for our age obsessed with empty images

According to the result of a survey, Banksy's Girl with a Balloon is Britain's favourite artwork. However, this survey was conducted on behalf of Samsung with a sample group of 2 000 people, who were asked to choose from a selection of artworks including LP covers by the Beatles and Sex Pistols. For Michael Henderson, the author of the article, Banksy's art can't be compared to the great British masters such as Turner and Joshua Reynolds or John Constable who's Hay Win sits at number 2 in this ranking.